The new MUNCH for kids and teenagers
At MUNCH, we want to give children and young people insight into the almost endless possibilities and mindsets of art. Here are some tasters of what they can experiencein the new museum.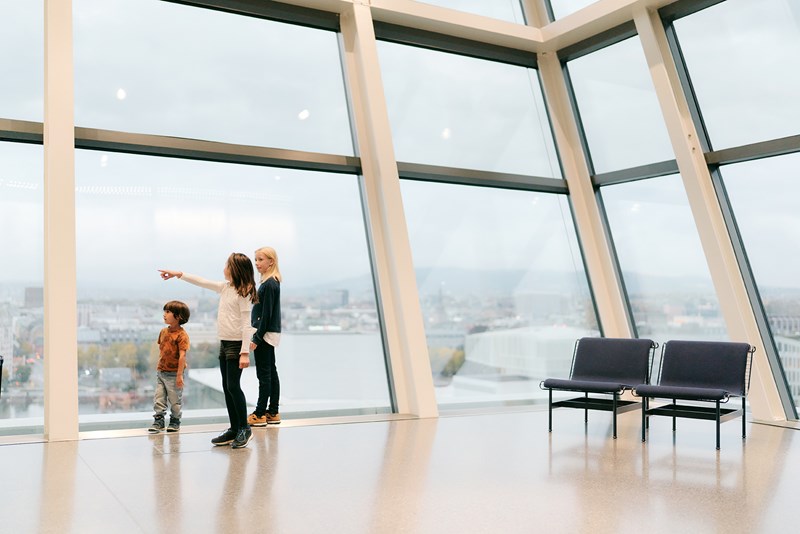 We want to offer kids and teenagers experiences they will not find anywhere else, neither at home nor at school; experiences that allow them to see the world in new ways and enrich their lives.
Interactive experiences
In lobby of the new museum, the kids are greeted by a playful, interactive experience that invites them to become part of Edvard Munch's world. Read more about Munch's Memories here.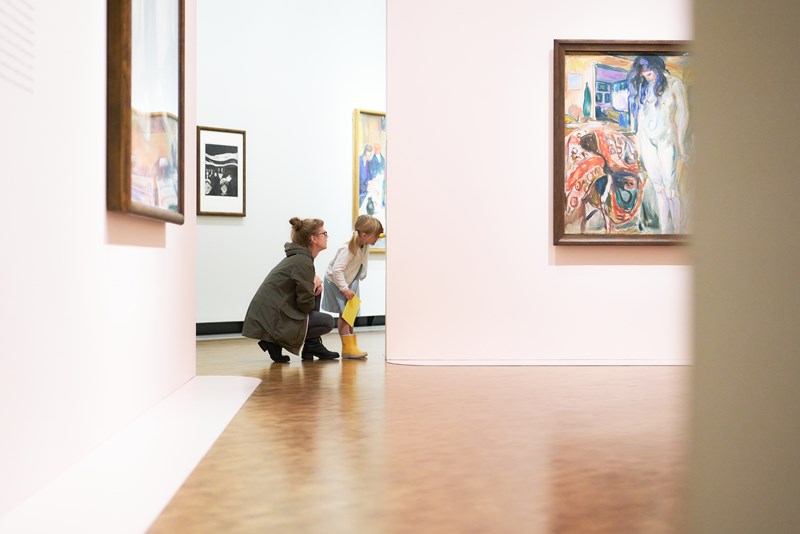 In several of our exhibitions we also offer playful, interactive elements where our youngest visitors can explore on their own terms. In a multimedia installation about Munch's life, you meet the mouse «Herr Storm», who lives at Ekely and is made by the artists Pjotr Sapegin and Kristin Günther, and in the hall where Munch's largest paintings are exhibited, there is a discovery table where children can discover and explore the astonishing and miraculous world of nature.
Here you can get an overview of all the interactive experiences in our exhibitions.

Munch's World of Creativity
In our workshops, we invite children and young people to continue playing with Edvard Munch's methods in both painting, graphics and drawing. We also offer summer school, digital learning programmes for schools, and a programme for The Cultural Rucksack.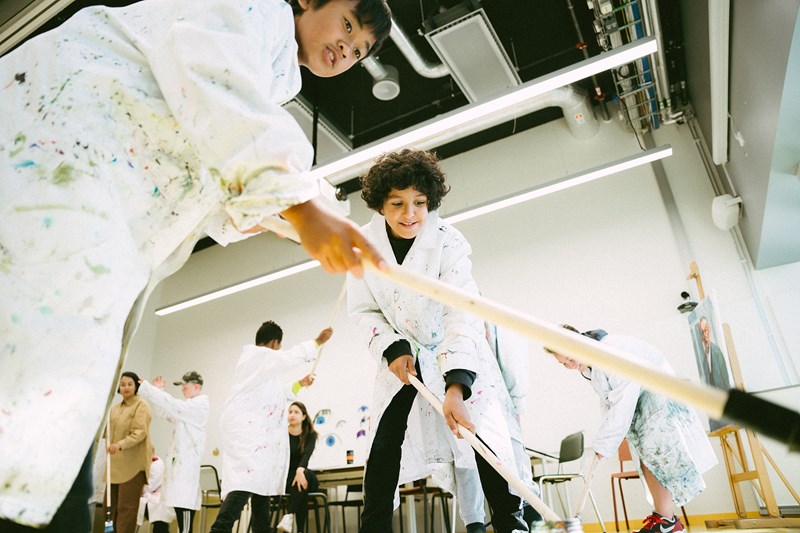 Our full programme for kids and teenagers will be released in Fall.