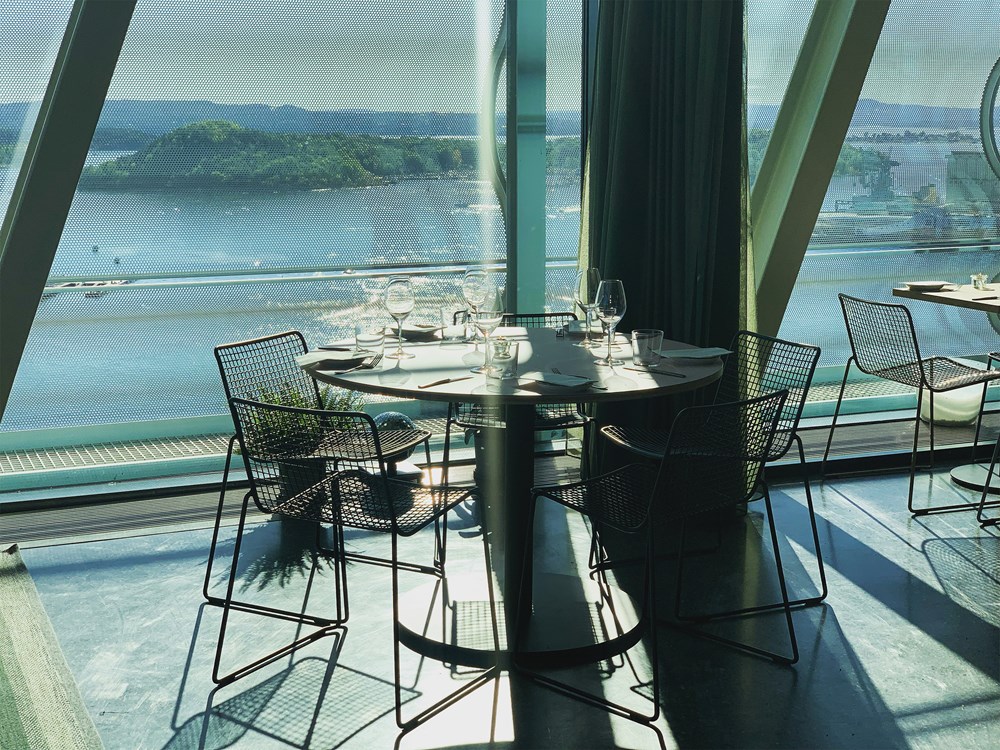 Food & drink
MUNCH in Bjørvika
The new MUNCH in Bjørvika opens 22 October, but already now you can enjoy food and drink in our restaurant on floor 12, the café on the ground floor, or in the bar at the top of the building.
In MUNCH deli & café on the ground floor you can settle down for a coffee and pastries both inside and on the terrace facing the sea. Here we serve sandwiches, hot dishes and fresh seafood both for lunch and dinner.
On MUNCH's top floor you will find the cocktailbar Kranen, which offers fantastic views of Bjørvika. Our bar has a sheltered roof terrace, where you can observe everything that happens in the fjord town from a bird's eye view.
The restaurant Tolvte, which is located on the museum's 12th floor, leans on continental traditions with a relaxed smile. A kind of European bistro seen through generous American glasses. Here you will get oysters, burgers, or a three-course meal with roasted flounder and shrimp cocktail on the same menu. In the restaurant you can enjoy everything from classic breakfast, to a delicious afternoon brunch, and full dinner or an entire evening to celebrate the joys of life.
MUNCH DELI & KAFÉ
Mon: 8 am-6 pm
Tue: 8 am - 9 pm
Wed-Thur: 8 am-10 pm
Fri: 8 am-11 pm
Sat: 11 am-11 pm
Sun: 11 am- 6 pm
The kitchen closes at 9 pm, on Mondays at 6 pm. We have good capacity, and only drop-in.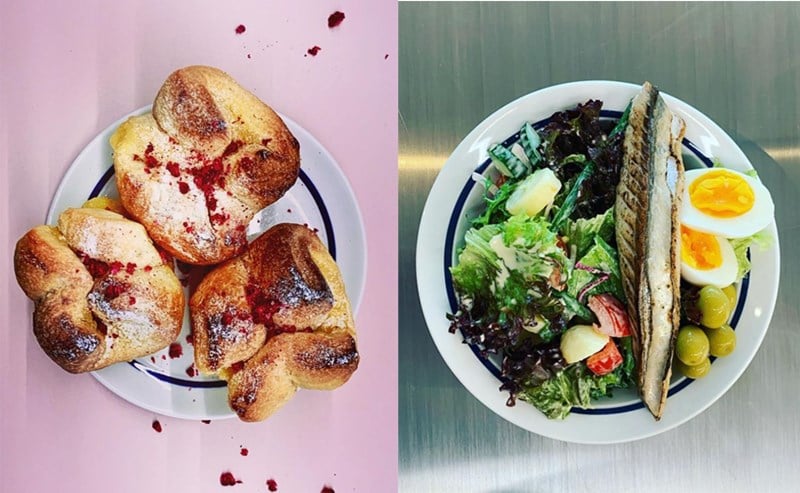 BISTRO TOLVTE
Monday: Closed
Tues-Sun: 4 pm -12 am
The kitchen closes at 9 pm every day, except Saturday which closes at 10 pm.
See menu (in Norwegian)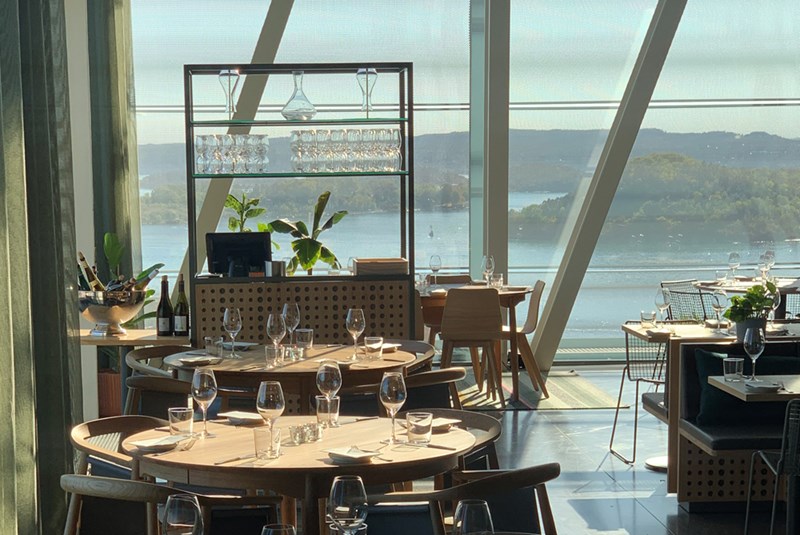 KRANEN BAR
Sun-Mon: Closed
Tue-Wed: 5 pm-12 am (last admission 11 pm)
Thur-Sat: 5 pm - 1 am (last admission 12 am)

You find the bar via the café on the seaside of the building, with a glass elevator that takes you up to the 13th floor.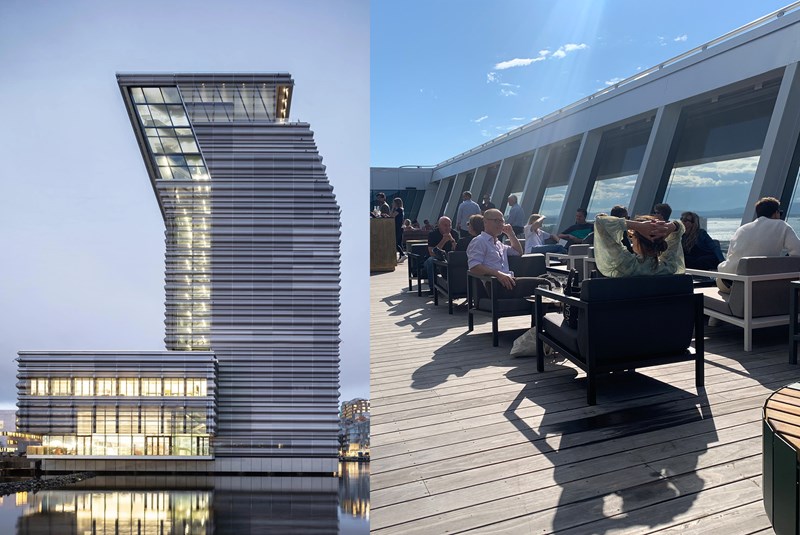 With us, you eat and drink well, in unique surroundings with an informal atmosphere. Our food and drink offer is run by MUMA.
Come to us for for small and big occations