Group visits at Tøyen
Do you want to visit in a group? Information about planning a group visit to MUNCH,Tøyen.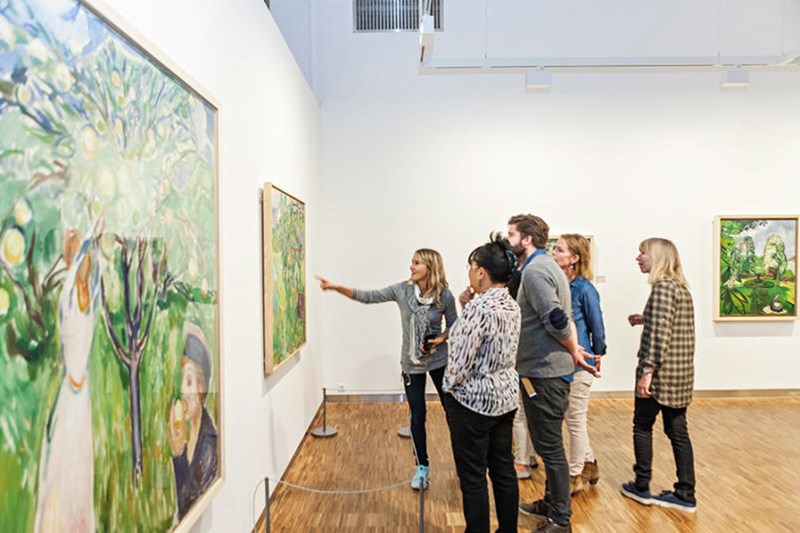 Information about group visits to the new MUNCH in Bjørvika will be available shortly.
At the moment we can only accomodate groups that book guided group tours in advance. Our group tours provide historical and critical perspectives for visitors wanting to learn more about the Edvard Munch and his art.
Please note that only staff members of MUNCH are permitted to give guided tours.
If you are a group that want to visit without a guided tour, please get your separate entrance tickests. Make sure you keep a distance during your visit
Questions? Contact booking@munchmuseet.no.
Do you want to arrange a school or kindergarten visit? See here.