Activities for kids in the galleries
Meet Mr Storm the mouse, explore peepholes and create art of your own.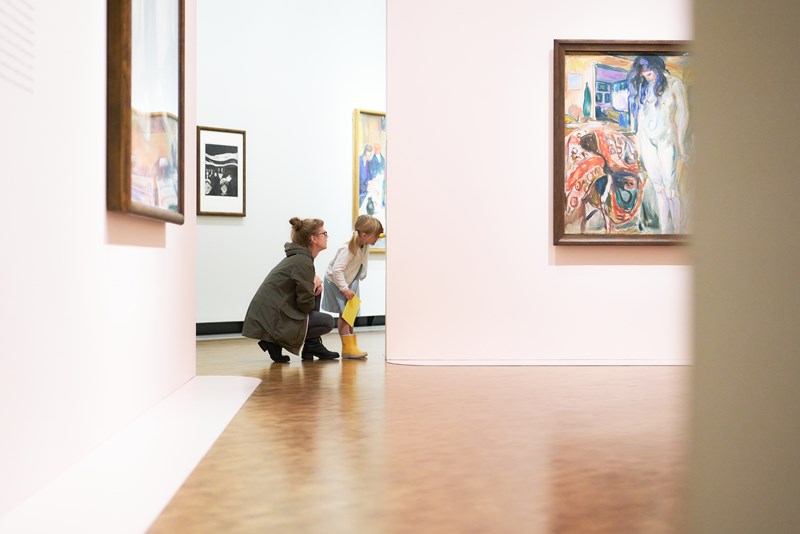 Discover hiddens stories inside the walls
Where: Floor 4, in the exhibition Edvard Munch Infinite
Children aged 3 to 10 are offered a unique experience of our permanent exhibition Edvard Munch Infinite through small peepholes, designed by manthey kula, viewed through holes in the wall. In the same rooms as the masterpieces The Scream, Madonna and Girls on a Bridge, children can peek into peepholes with scenes based on stories by the author Lene Ask, who conveys the themes underlying Munch's work in child-friendly terms. For older children, a series of tasks and questions posted on the walls will encourage them to reflect on Munch's art.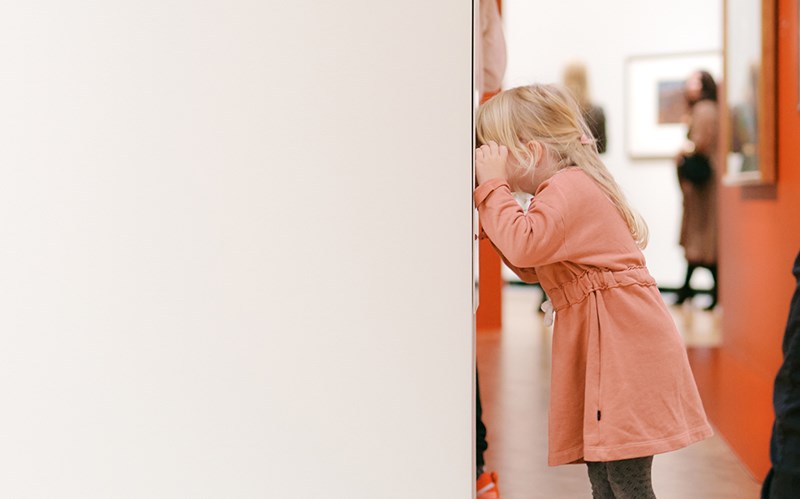 Meet Mr Storm
Where: Floor 7, in the exhibition Edvard Munch Shadows
In this groundbreaking exhibition, we resurrect the artist's house at Ekely by means of a multimedia installation, in which light, sound and moving images tell stories from Munch's life. If children follow the mouse paw prints in the exhibition, they will find mouseholes in furniture, boxes and stairs. If they look into the mouseholes, they can see tableaux in which a mouse named Mr Storm plays the main role. These have been created by the artists Pjotr Sapegin and Kristin Günther, who run the company Norwegian Toolbox.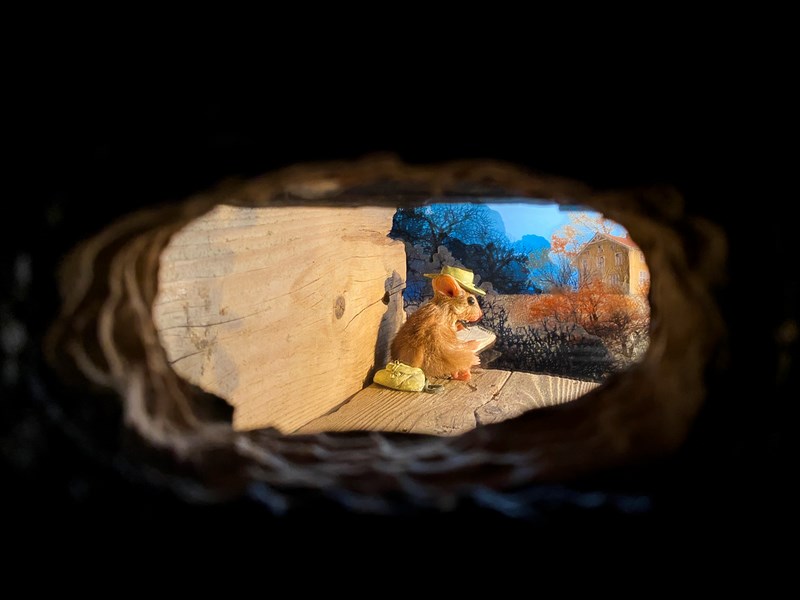 Experience the discovery table
Where: Floor 6, in the exhibition Edvard Munch Monumental
In the exhibition which is devoted to Munch's largest paintings, including The Sun and The Researchers, a specially made discovery table is at the centre of the room. The table, which has been designed by manthey kula, offers interactive experiences and learning for children and teenagers. They will be able to explore natural materials and discover more about the processes linked to Munch's monumental paintings.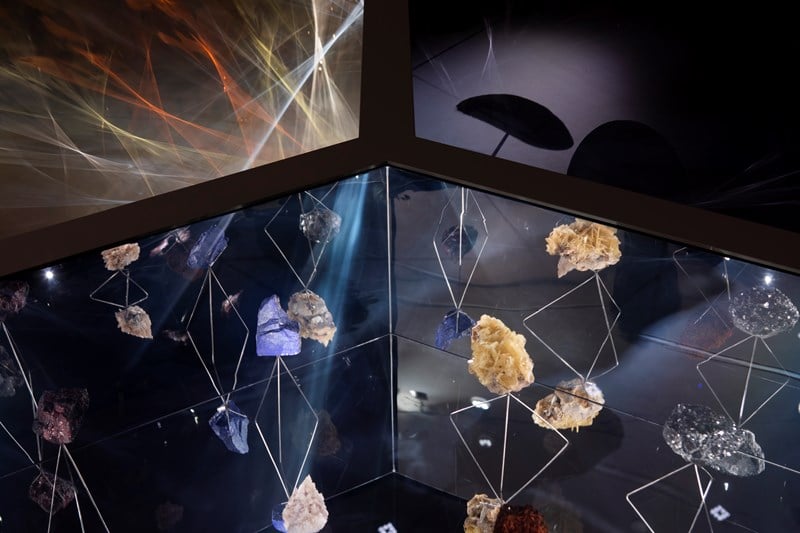 Create your own prints
Where: Floor 7, in the exhibition Up Close
In our exhibition Up Close, in which we display a selection of Munch's woodcuts, both children and adults can use the ancient technique of frottage (making a rubbing with a pencil or crayon) to make their own print. A work table is home to several figures from printing plates in the exhibition. These can be combined in various ways to make your own personal prints.