Meet the Master of Chaos
Fredrik Floen has created The Chamber of Chaos – an activity zone for children in the museum – where the usual rules no longer apply…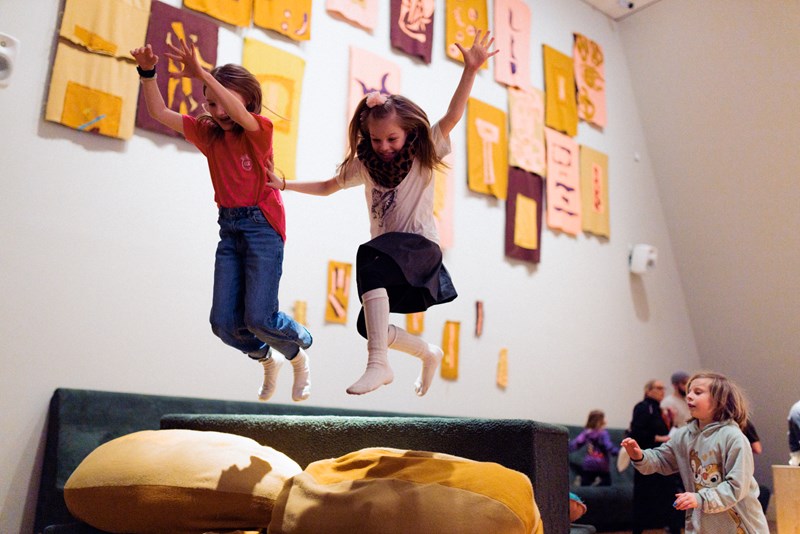 'As soon as you decide that your goal is to create chaos, the word becomes so relative and fluid. The very idea of chaos is essentially impossible to capture.'
Fredrik Floen (b. 1988, Bergen) designs of wildly imaginative costumes, and loves filling theatrical spaces with his provocative textiles that blur the boundaries between fashion and art. Now he is turning those skills to The Chamber of Chaos: making a fantastic experience for children at MUNCH.
'I think you can place most artists and their work on a sliding scale between chaos and control. Some of them are structured, while others start from a well of chaos. Most are probably somewhere in between. Some people actively use chaos as a process but control in the way they present the finished work. Others do the opposite. For me it's been important to try to surprise myself in my own way of working. I feel that I can make good stuff when I abandon control.'
In his new project, Floen has been working on a room for children for the first time. It requires an understanding of children's unique energy, he says.
'Children are often expressive in the way they behave. They can be thirsty, hungry, or get bored. I recognise myself in that kind of energy – I have always seen myself as a big kid. They way I express myself is pretty similar to a child's way of experiencing the world.'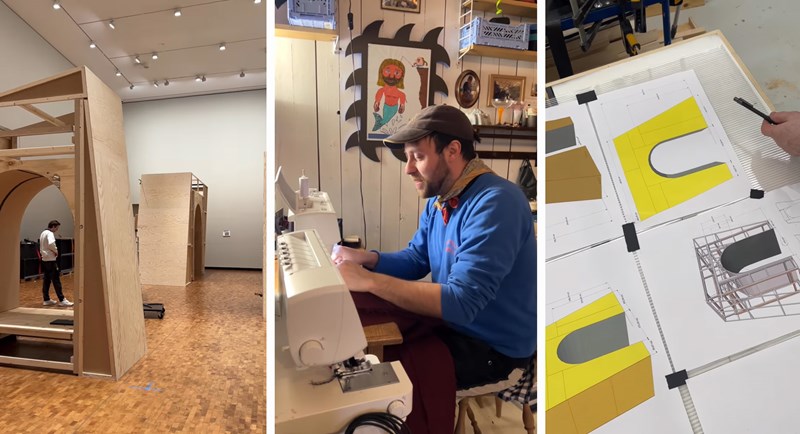 Floen says that he hasn't necessarily made a space 'for children' – but that it is a space which they can easily relate to.
'On the one hand I am always thinking of the kids when I am making something for the space. On the other, I try not to be prejudiced – instead I am trying to just be myself. In any case you need to take them seriously, and I have wanted to make a space where they aren't constantly being told 'yes' or 'no' – but instead encounter the same attitudes that adults find in the museum. That they are allowed to be there.'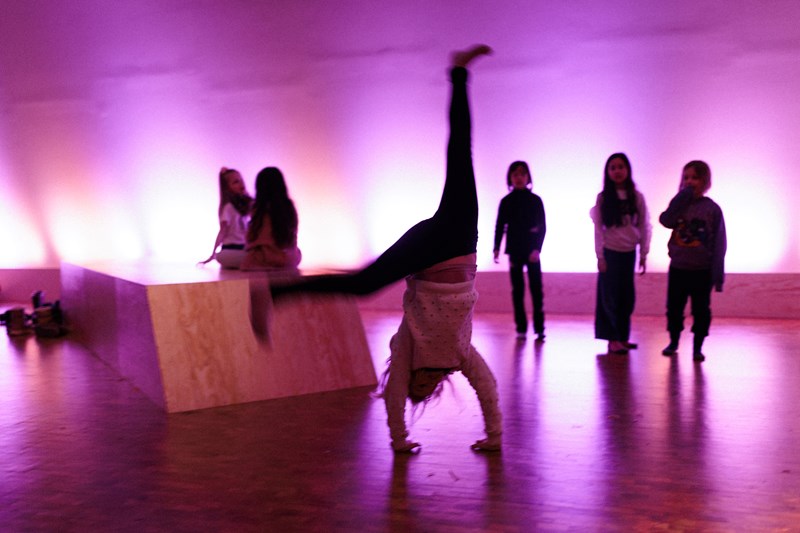 At the same time, all kids are just as diverse as grown-ups. So you have to accept that you can't please absolutely everyone, Floen believes.
'I think it's interesting to try to appeal to children who aren't so often excited by stuff they see in a museum.'
All of these thoughts have eventually been manifested in a physical form – he has made no less than 200 sculptures and building blocks in soft materials for the project. It's all part of Floen's plan to provide a world of possibilities.
'In order to be able to make so many of them,' he says, 'you need a good dose of chaos plus a generous portion of control. Just jump into it and start making stuff. When I'm making clothing I often think, "This'll be a hat", but it turns out to be a pair of trousers. Everything takes shape during the process. If I can even surprise myself, then it's all the more fun.'
HYBRID PERSON
He has a finger in many pies professionally, and describes himself as a 'hybrid person'.
'My background is from both practical and artistic activity. I studied production design, specialising in textiles and clothing. We were supposed to make clothes without there necessarily being an artistic dimension to it. It was liberating to learn to actually do things hands-on.'
But you eventually moved towards art?
'Yes, clothing can be a kind of personal expression,' he says. 'That's what I wanted to work with. To work with different formats and approaches to the visual. Find out how surface and depth can co-exist.'
Floen has become one of Norway's most innovative and exciting costume designers. Since receiving his MA from Oslo Academy of the Arts (KHiO) in 2017, Floen has created sensational, challenging and sometimes disturbing work for institutions such as the Norwegian Opera and Ballett, Black Box Theatre, Ibsen Festival, Palais de Tokyo, Chicago School of the Arts Institute, Mannheim National Theatre and many more. He also made a series of sculptures for Ekely, Edvard Munch's former home in the outskirts of Oslo.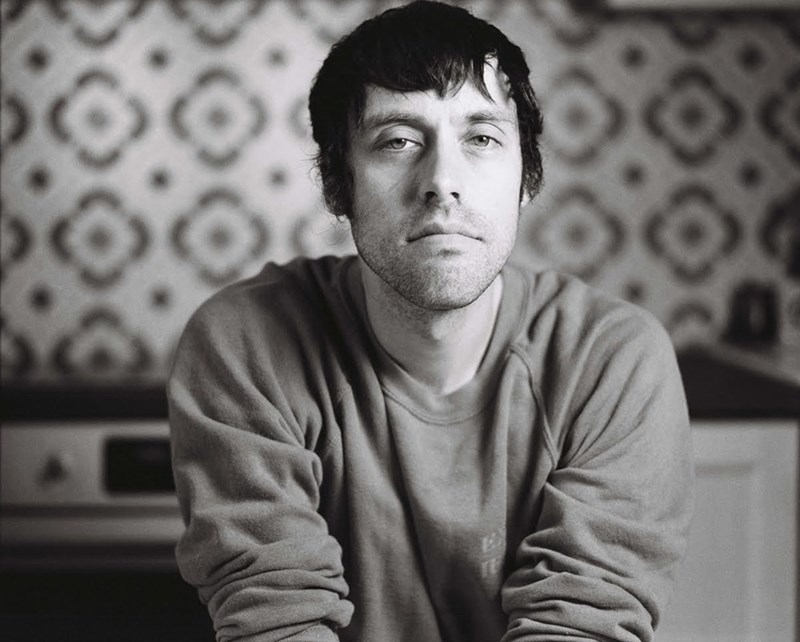 When it was time for Floen to gain some experience on his course, he wanted to move away from Oslo. He had a word with some friends who had contacts with the Volksbühne theatre in Berlin, and got his foot in the door.
'It was a new kind of theatrical scene that I found there, a scene that helped me to better understand theatre as an art form.'
What was different about it?
'I found that the theatre was being treated as a space for reflection. It was really inspiring. Once you've experienced that, you get hooked. After my time there, my work with art and thinking, and my work with costume, have both become intermingled.'
THE MUSEUM AS A BLANK PAGE
The idea of a space for reflection and the meeting of textiles and art have both fed into Floen's work on the Chamber of Chaos project at MUNCH. At the same time the project gave him the opportunity to think of the museum as a blank page.
'It was an interesting format to work with. In the beginning I thought a lot about how to make a completely different kind of museum space. In the back of my mind was also the museum's previous project for kids, The Brain Maze. I asked myself: What is a museum? Of course, it has some specific frameworks and structures. If The Brain Maze explored a two-dimensional world, I wanted to find out what would happen if you added a third dimension – with something sculptural in nature.'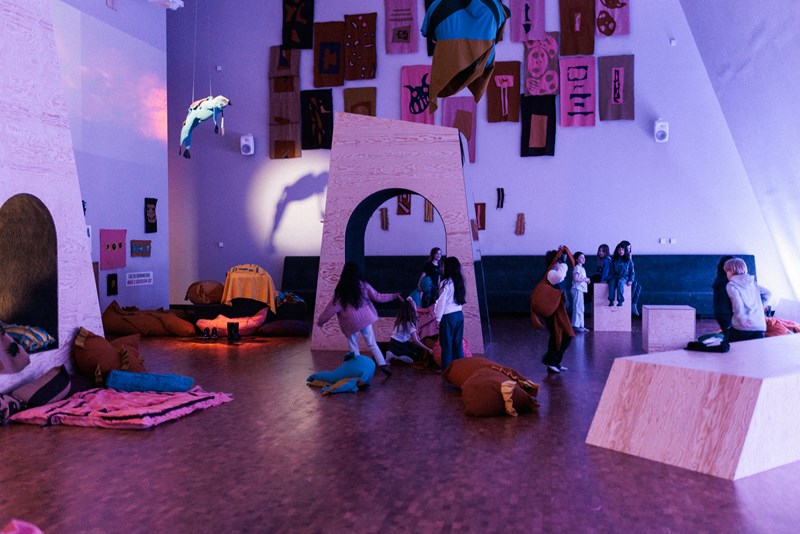 What happens to the space when you think in a sculptural way?
'In some ways something similar to what happens in pictures, especially in Edvard Munch's paintings. A thing that is two dimensional expands to represent something that is three dimensional. What was once flat becomes something more, and different, when you go into it.'
SEPARATION AS INSPIRATION
An important thread through the project has been Edvard Munch's painting Separation (Løsrivelse). The title has acted as an inspiration to Floen – and to the kids visiting The Chamber of Chaos – to separate from the rest of the museum's rulebook and 'let rip'.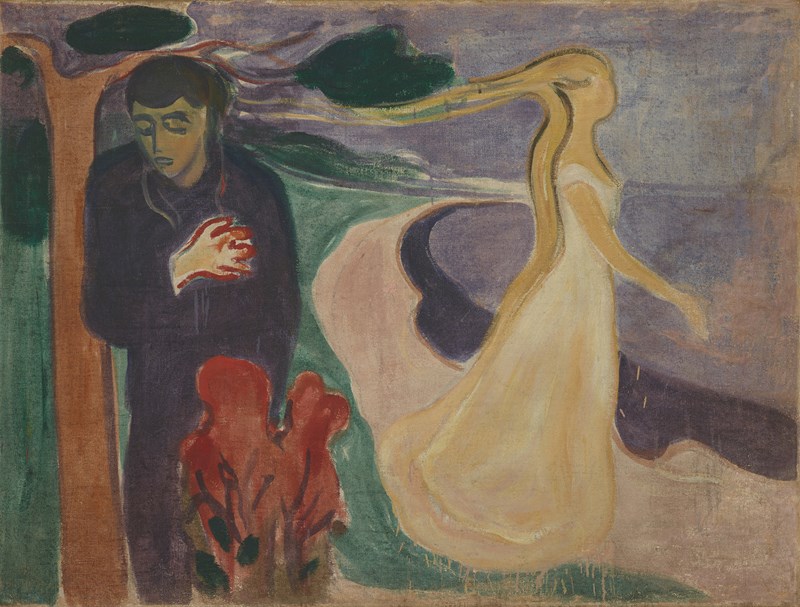 'In Munch's pictures, the boundaries between people often disappear. In Separation, it's unclear where the 'I' ends and the 'you' begins. I love the thought of unclear connections between people. Maybe that's what childhood is like? Growing up is always a kind of separation.'
What does he reckon Edvard Munch would have thought of The Chamber of Chaos?
'I hope he would have either loved it or hated it. It's so much better if you manage to trigger extreme feelings. If he didn't care so much one way or the other, that's what would have been most painful.'
And what about the kids' reaction?
'Yeah, what's really fun about kids is that their responses are often easy to read. You know they're always going to give you honest feedback. That's what I would have expected to get from Munch as well. I have a feeling that in terms of his directness, he was a bit of a child himself.'
Interview: Rob Young / MUNCH, published 15.03.2023
Glimpses from the process: