An explosion of freedom, Goya´s darkness, creative chaos & one of EDVARD Munch´s greatest mysteries - check out what 2023 brings at MUNCH:
Explore the rich world of Edvard Munch
In addition to this year's exciting newcomers, you can experience Edvard Munch in our ongoing exhibitions from the collection, where we offer a wide range of approaches to his art and life.
Do you want to be the first to explore our new exhibitions?
As a member, you are invited to exclusive previews, and always have free admission for two to all our exhibitions. In addition, you get exciting offers and the opportunity to participate in exclusive events. Welcome to a rich art world of art!
Become a member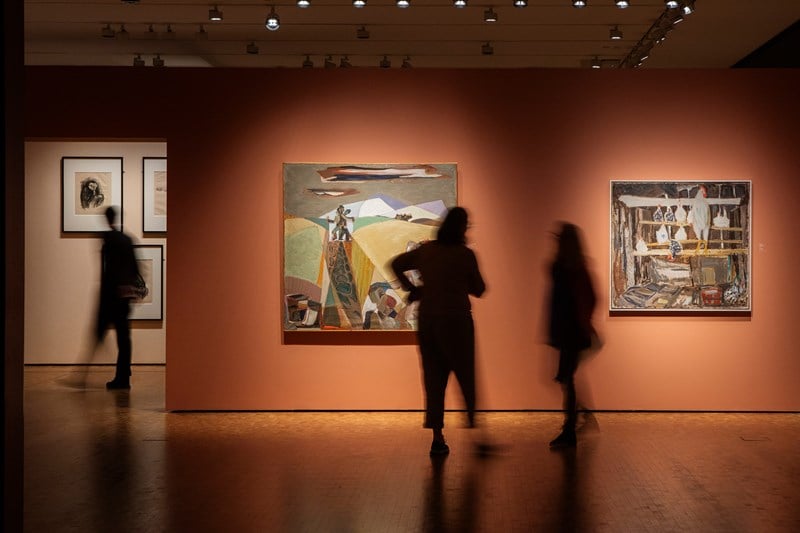 This spring our dynamic live programme offers a number of new productions by pioneering artists, performers and composers.
Taking place in purpose-built concert spaces with superb acoustics, we offer an independently curated programme developed in collaboration with Norwegian and international partners, as well as events complementing our exhibitions.
Last but not least, we have a rich programme for our youngest visitors. We want to put the kids's and young people's art experiences at the center, and let them explore on their own terms.
One Sunday a month is dedicated to the kids, we offer sensual baby tours and artist-run holiday workshops, in addition to continuing our extensive offer for schools and kindergartens. In March, you can dive into The Chamber of Chaos, a fantastical, imaginative play-space for kids where normal museum rules do not apply. MUNCH's YOUTH COLLECTIVE offers a rich programme developed on the premises of teenagers.
THANK YOU TO OUR SPONSORS AND SUPPORTERS
MUNCH would like to thank all of our very important partners, who through their contributions help us to create a secure financial foundation for our work to manage and disseminate our legacy from Edvard Munch. These valuable partnerships will contribute to strengthening our exhibition and events programmes.
Being a sponsor of MUNCH means entering into an active partnership based on shared interests combined with respect for MUNCH's artistic and curatorial content. In return, sponsors benefit from opportunities to entertain in the unique setting of MUNCH.
MUNCH is delighted to enter into these valuable partnerships, which we hope are also beneficial to our partners. We look forward to 2022 and the coming years.