Alice Neel (1900-1984) was little known during her lifetime, and it is only in the recent decades that she has been rightfully recognised as one of the great pillars of modern American art. Neel is particularly celebrated for her extraordinary portraits, which poignantly describe the variety found in society.
Her radical works, executed with vivid colours, expressive brushwork and disturbing perspectives, are strong reminders that behind all social and political challenges, one first and foremost deals with human individuals. Like Edvard Munch, Neel digs deep and brings forward the psyche of the individual sitters.
Organised in collaboration with the Centre Pompidou in Paris and the Barbican Centre in London, this exhibition brings together 59 powerful paintings and drawings, thus constituting the first comprehensive presentation of Alice Neel's art in Norway.
Image above: Alice Neel, David Bourdon and Gregory Battcock, 1970. Oil on canvas, 151.8 × 142.2 cm. Blanton Museum of Art, The University of Texas at Austin, Archer M. Huntington Museum Fund, 1983. © The Estate of Alice Neel
Photos from the exhibition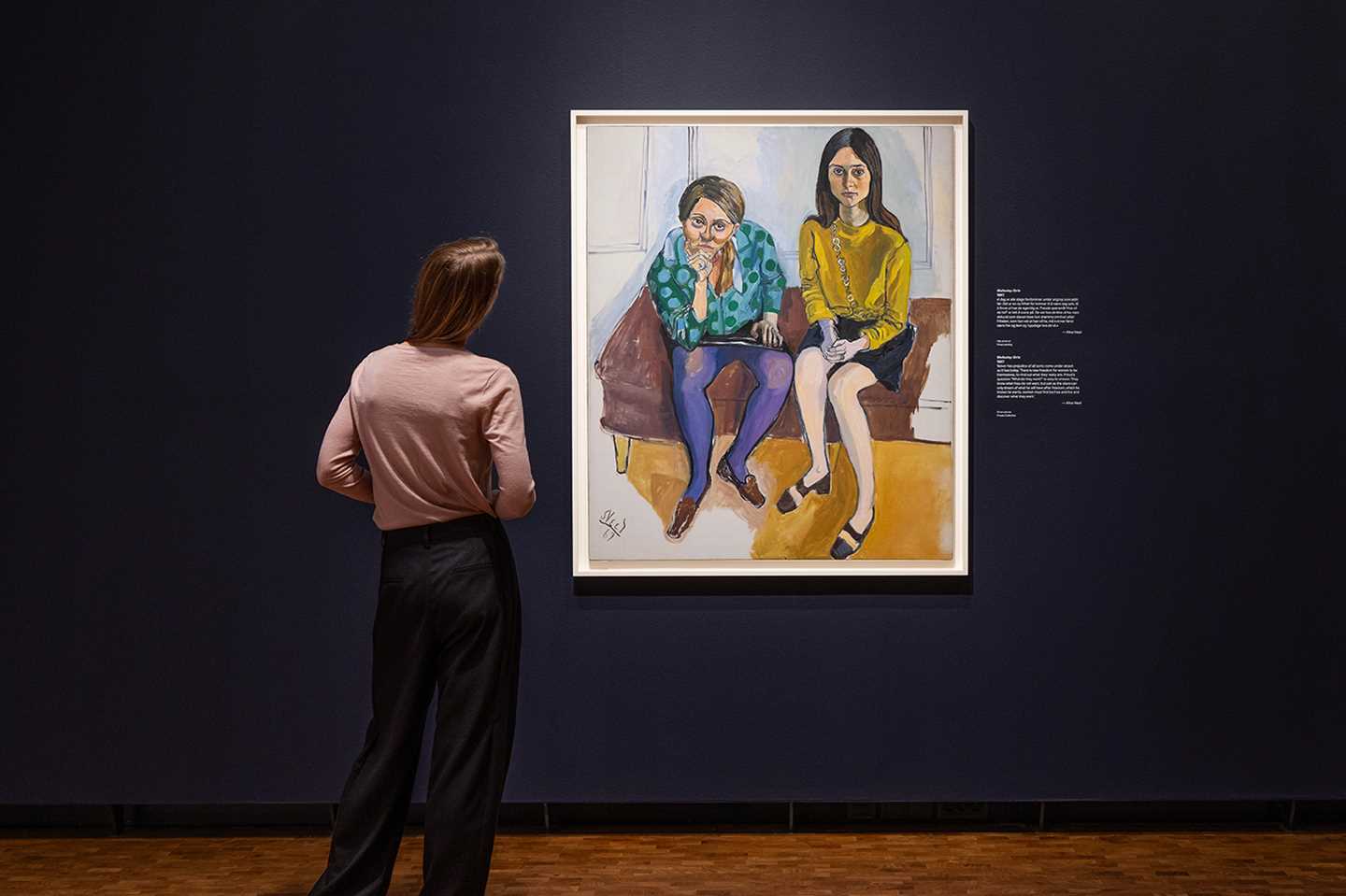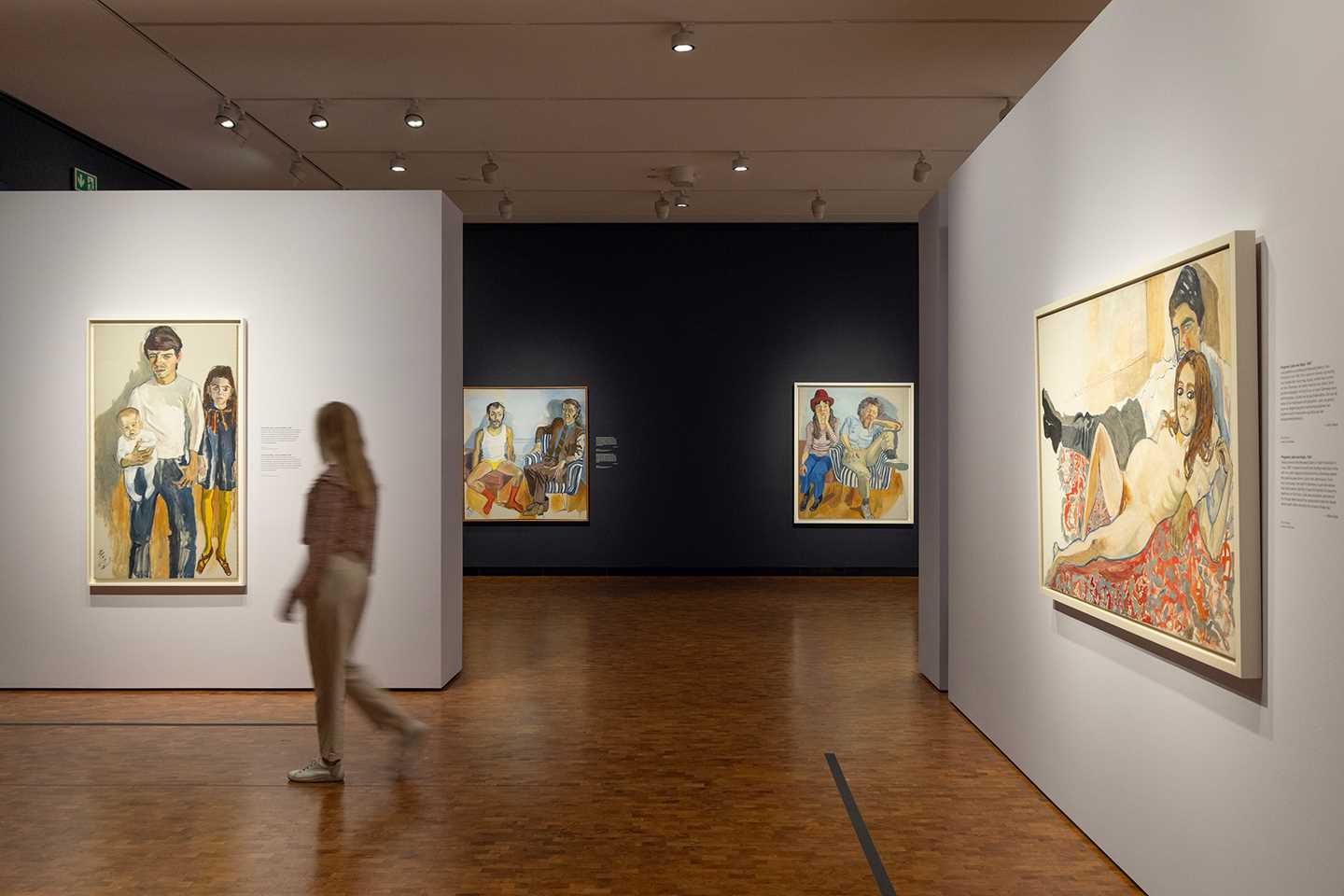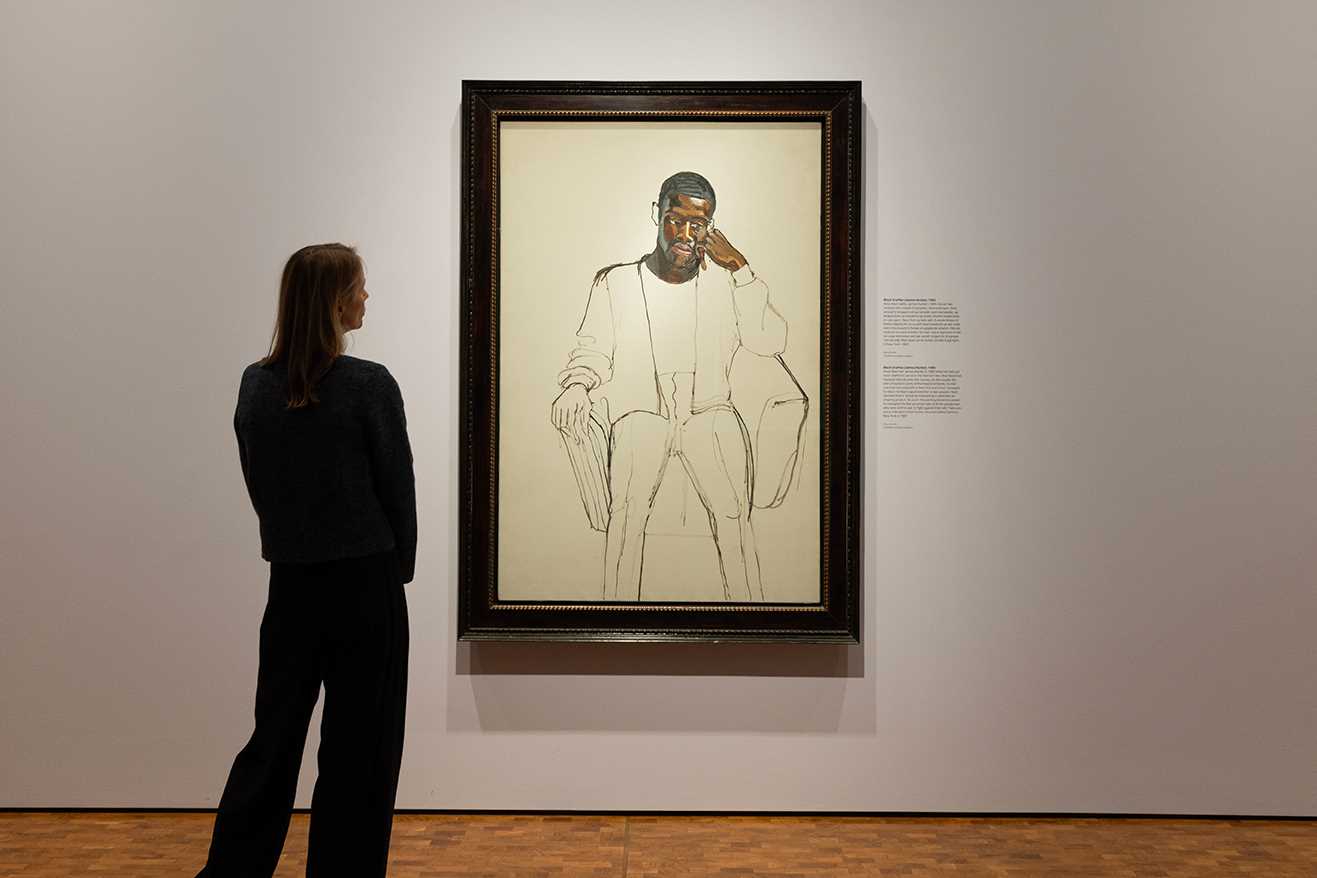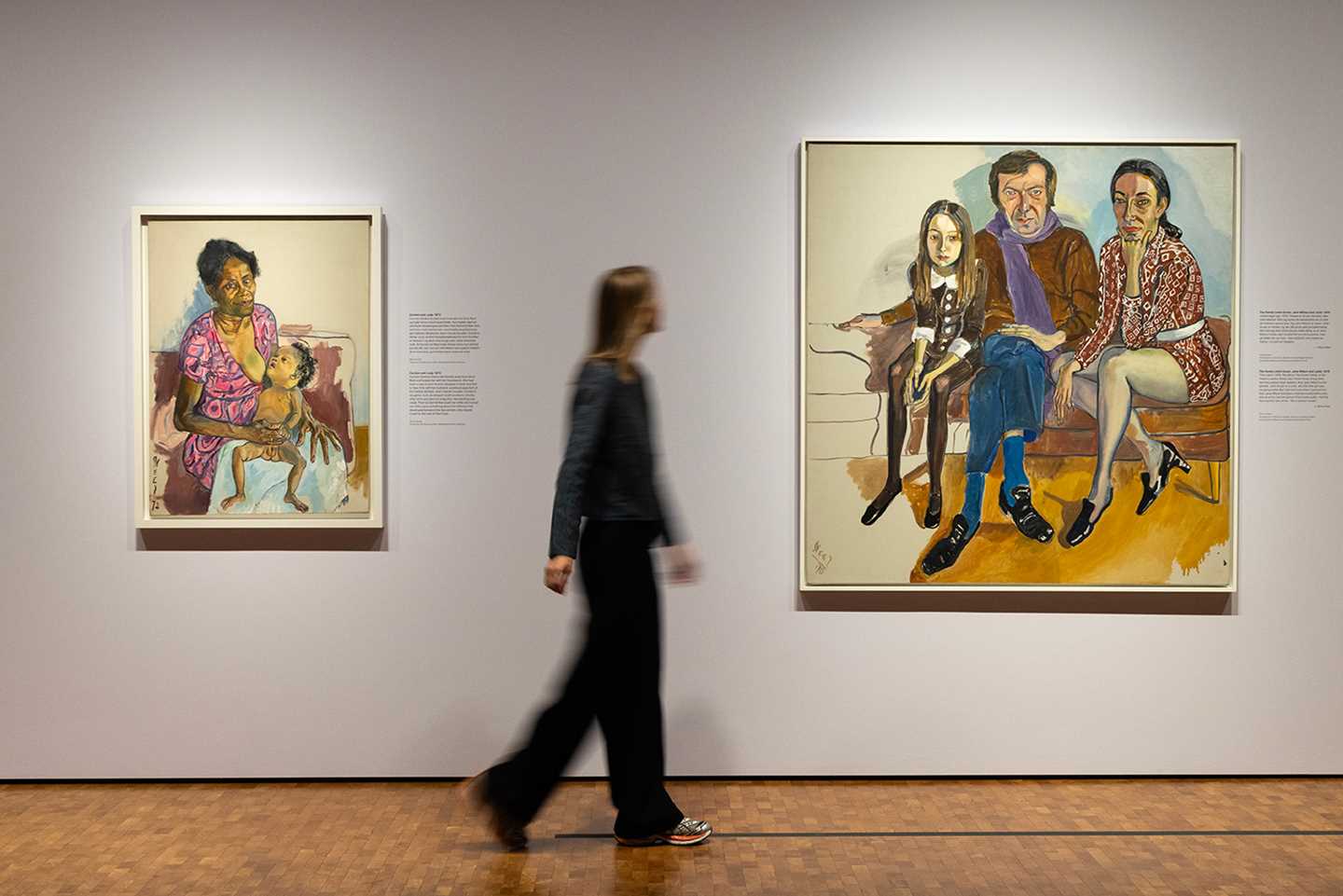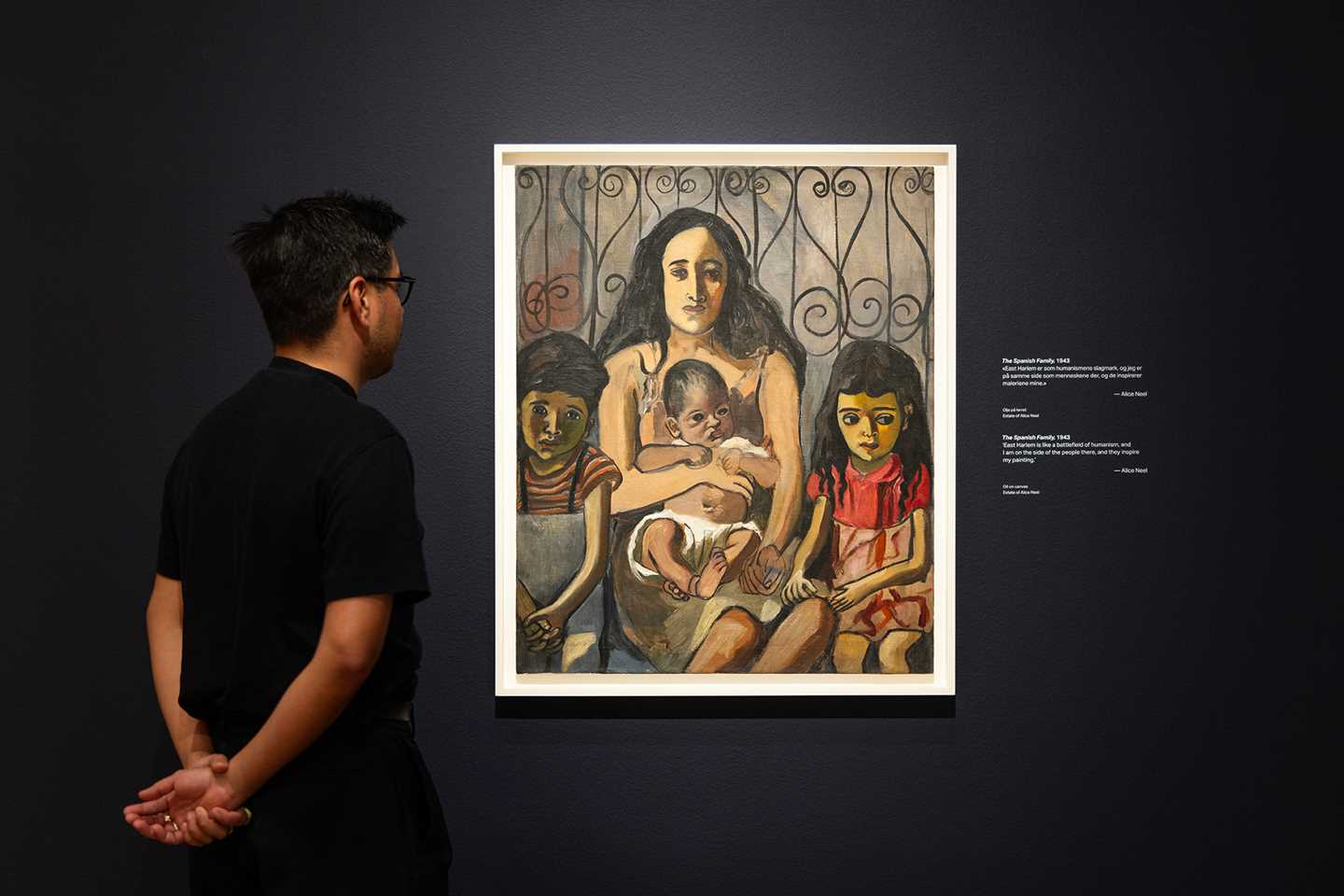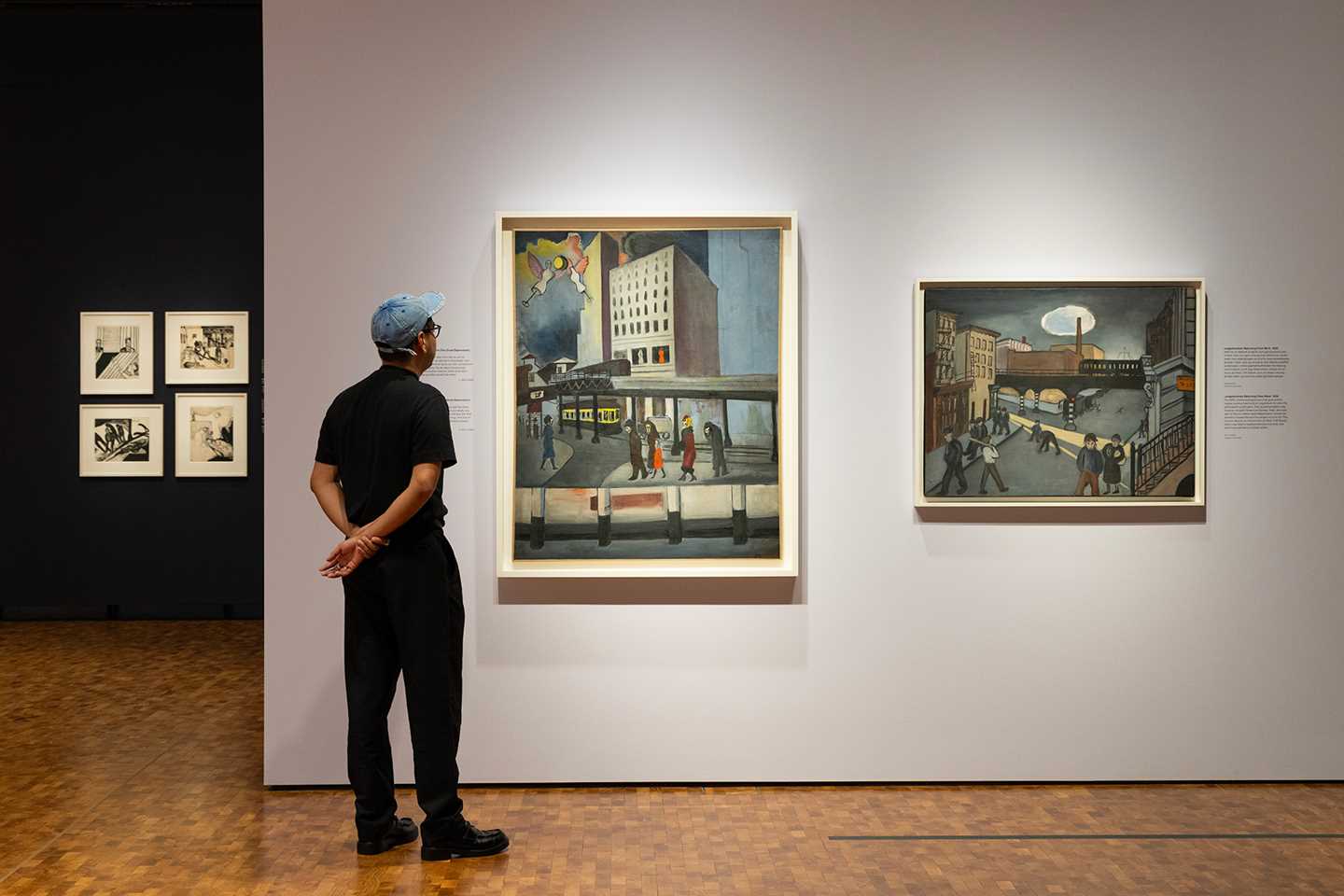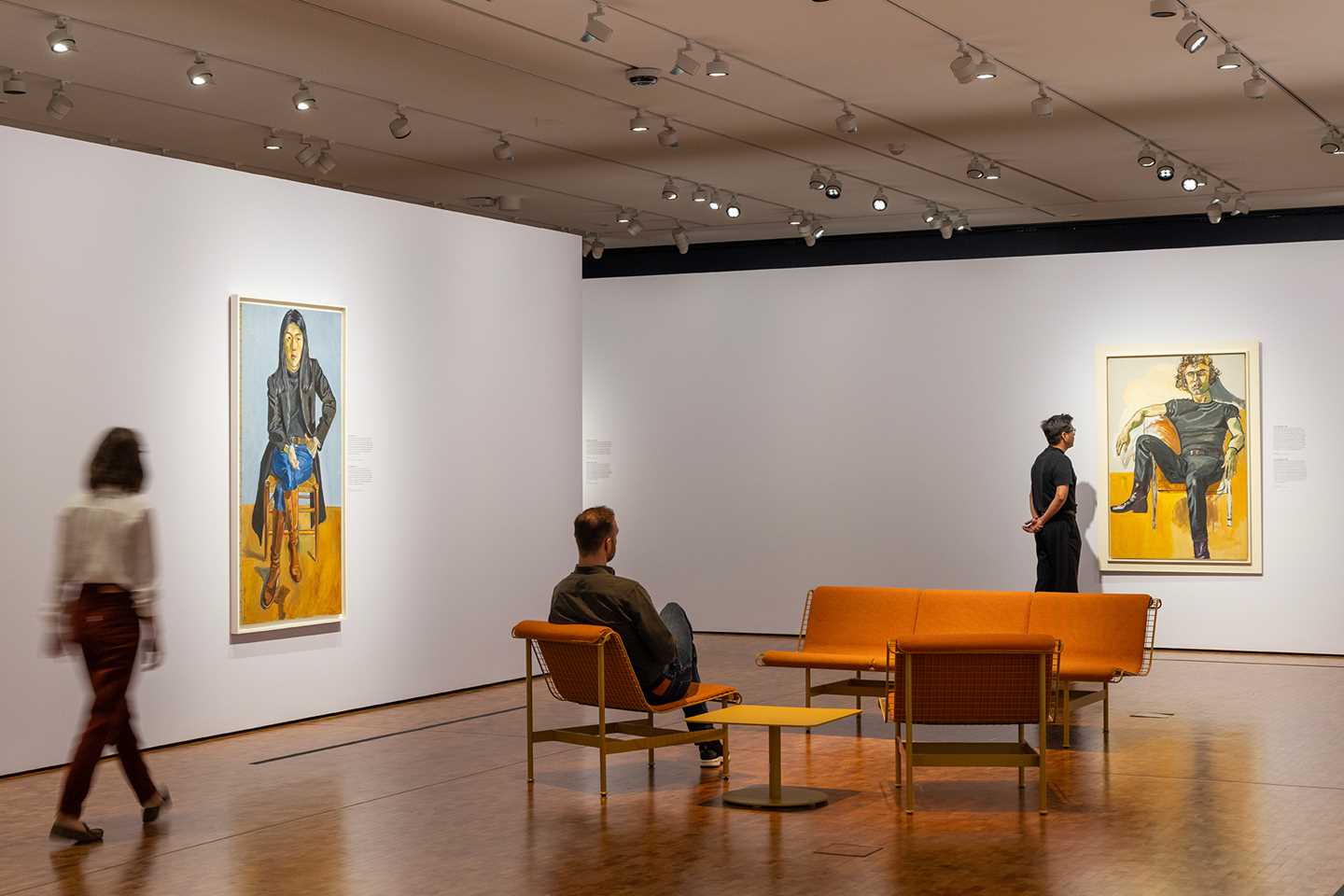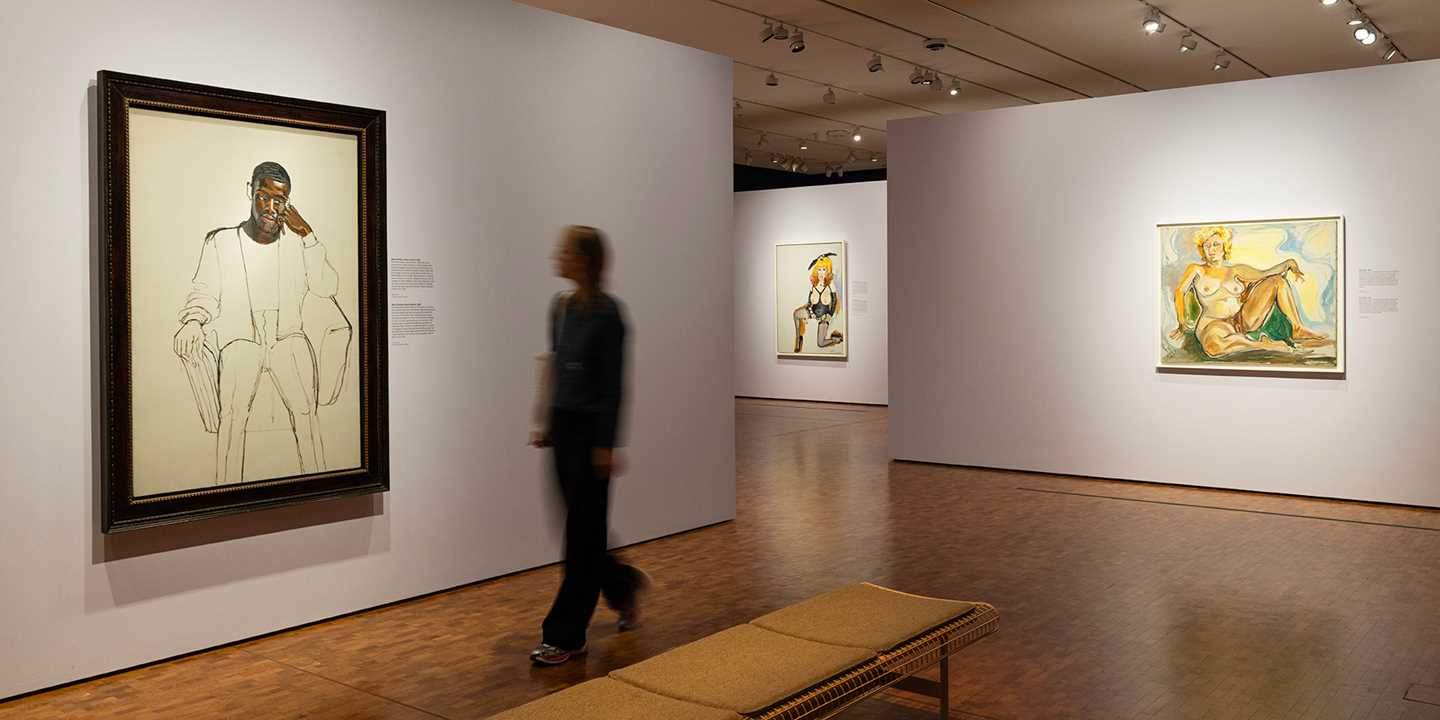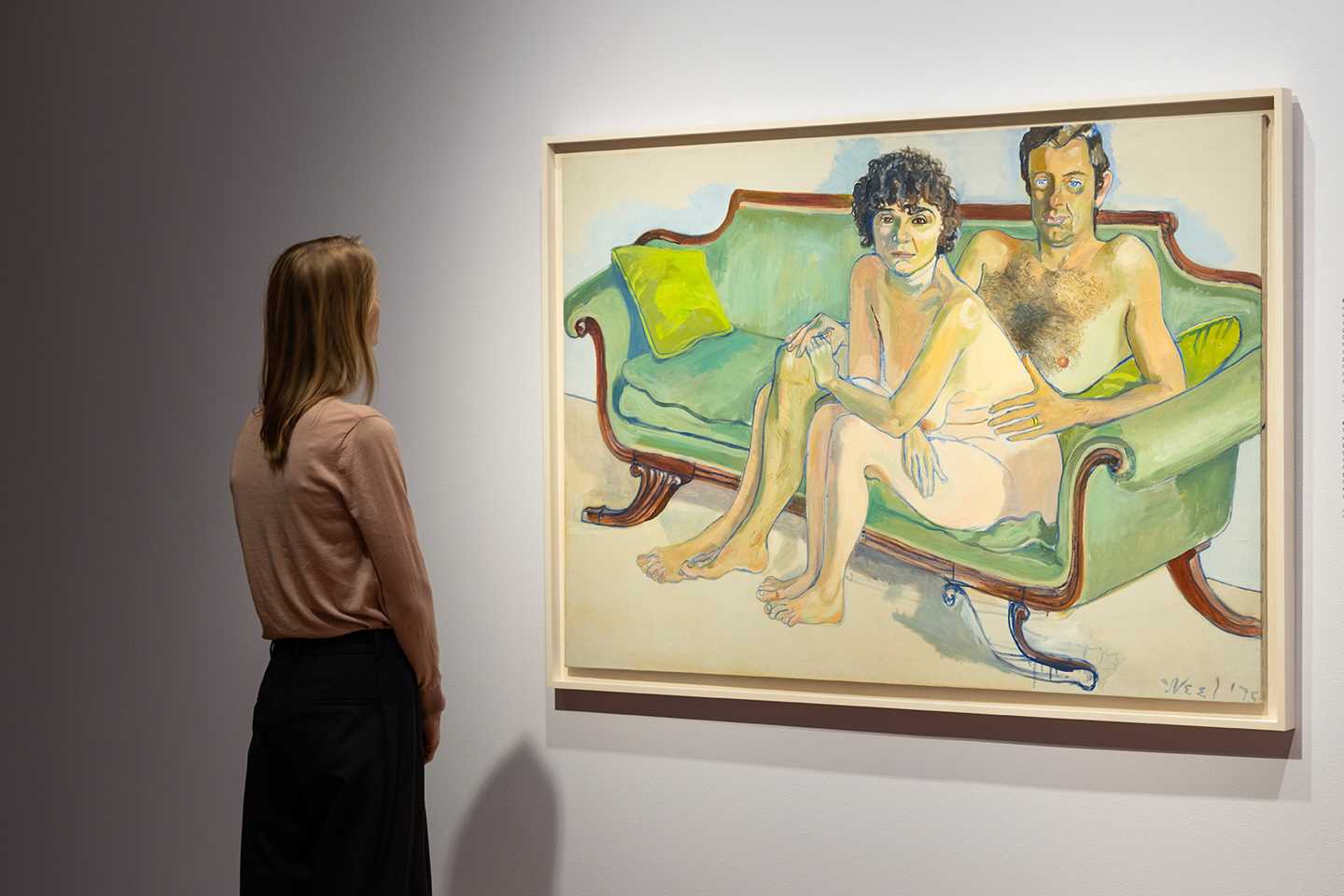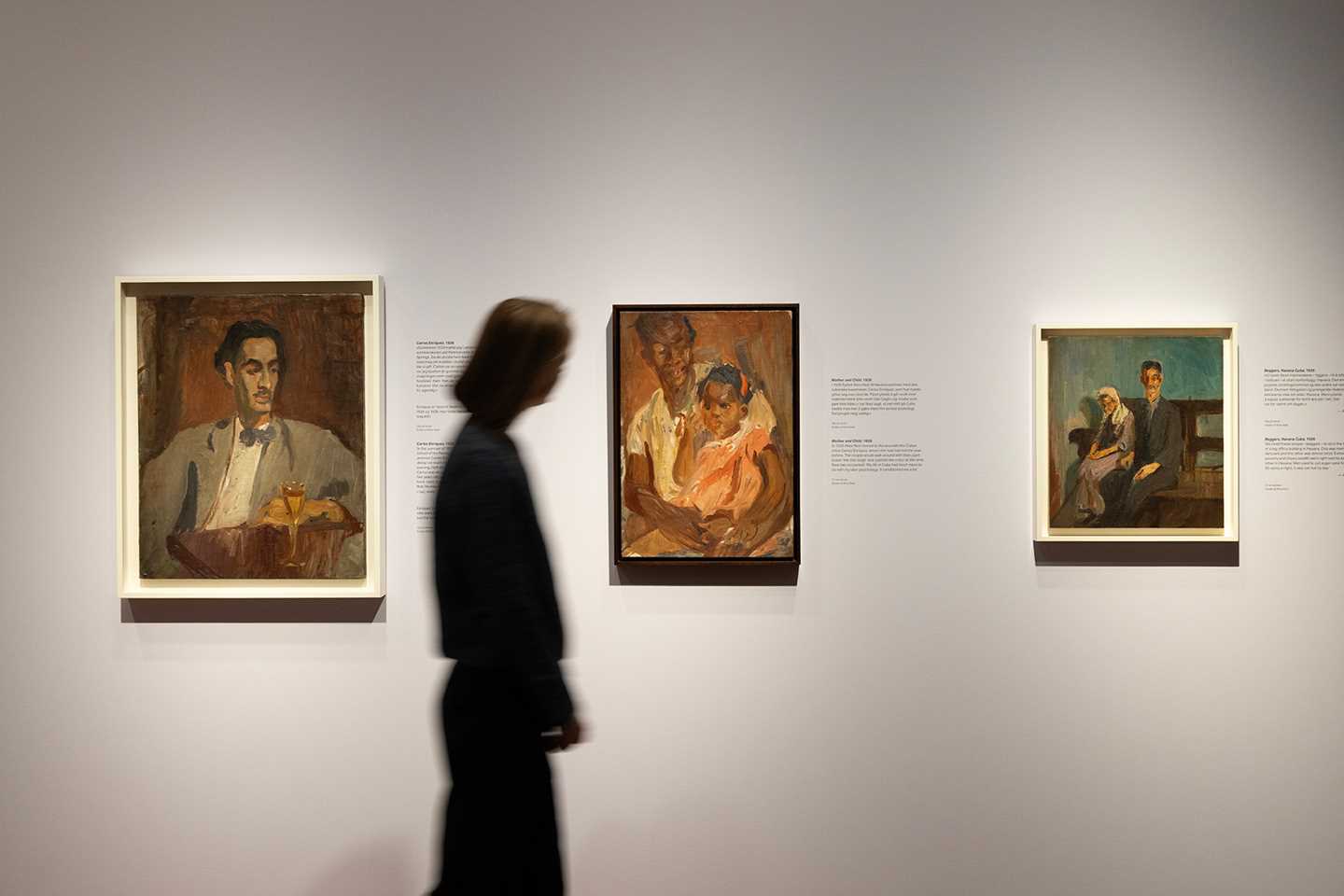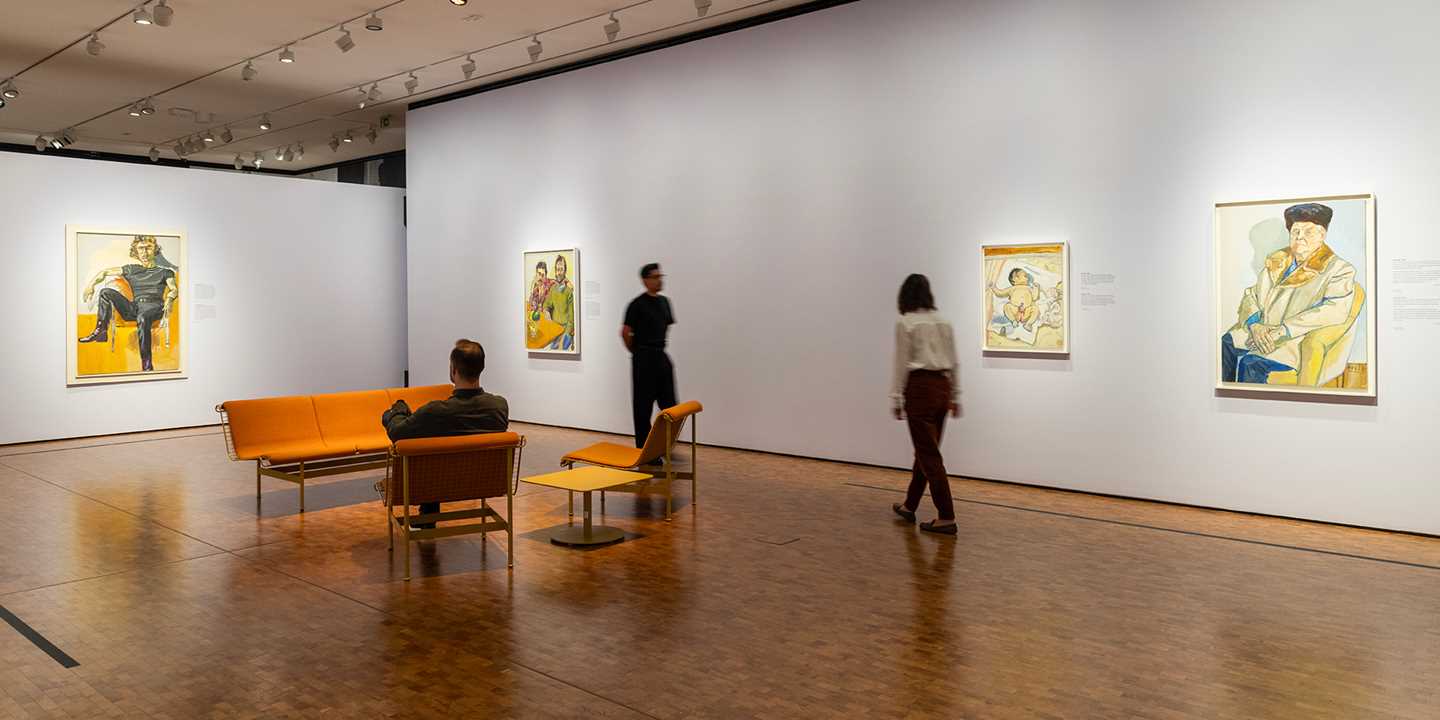 Installation view of the exhibition "Alice Neel: Every Person is a New Universe". Photo: Munchmuseet
The exhibition is made by