5 Highlights in the Alice Neel exhibition
This fall you can become better acquainted with the radical artist Alice Neel in the most comprehensive presentation of her art ever shown in Norway.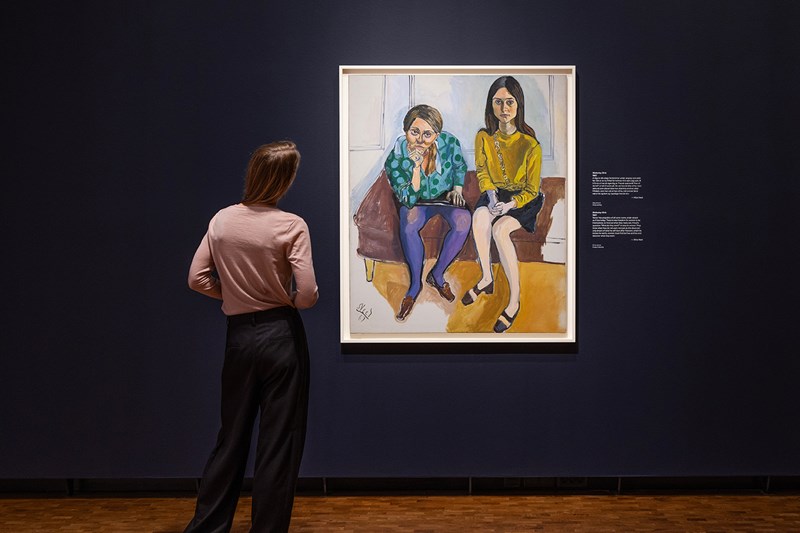 In the exhibition Alice Neel: Every Person is a New Universe one can experience extraordinary portraits, that compellingly describe the variation that exists in society.
Alice Neel (1900–1984) worked as an artist her entire life, but did not receive broad recognition until the 1970s. Today she is numbered as one of the great figures of modern American art. With clear colours, expressive brush strokes, and often ruthless psychological insight, she painted people from all social classes and environments. They could be artists, queer icons, mothers and children in New York's Spanish Harlem, kindred spirits in the Communist Party, sex workers, or cultural elites. Her gripping portraits remind us that every community, no matter how big or small, is made up of individuals. "Every person is a new universe," as she said.
Here are some of the exhibition's highlights:
1. LET YOURSELF BE FASCINATED BY NEEL'S UNRESTRAINED STORIES
Neel wasn't just an outstanding artist, she was also known as a fascinating and entertaining storyteller. She was never able to afford her own studio. Instead, she invited her models home to her apartment, where she helped them relax by talking and telling stories while she painted. "It was so seductive," said one of her models, artist Benny Andrews. "She bewitched you. And you can see it in my portrait."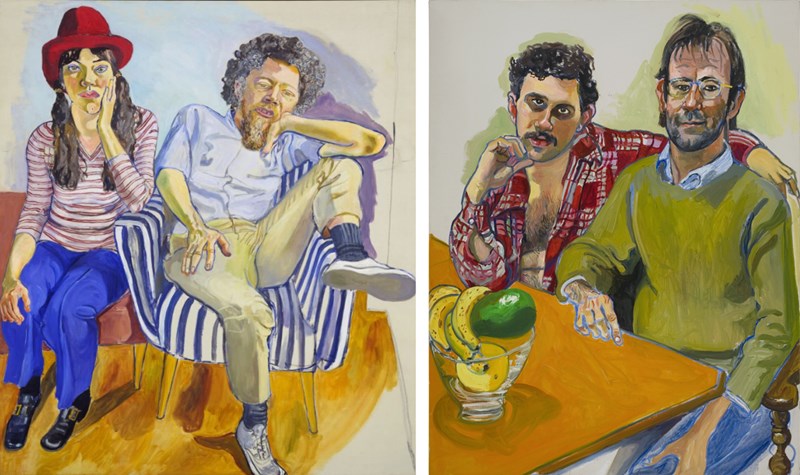 In the exhibition, Neel speaks through an array of quotes, taken from interviews, speeches, letters, and catalogue texts, displayed next to the paintings on the walls. In this way, we want to recreate the relaxed, warm, and unrestrained atmosphere Neel was known to create around herself while she painted.
2. LEARN MORE ABOUT A MEANINGFUL ERA OF AMERICAN HISTORY
Neel was born on January 28th, 1900, and used to say that she was "four weeks younger than the century." She lived through one of the most significant periods in recent history, from the Wall Street Crash in 1929, the emergence of modern psychology, and the Second World War, to the women's and civil rights movements, the Stonewall riots, and the Cold War. Neel thought that depictions of people best reflect the times we live in. As an artist, she tries to uncover how political and social circumstances are expressed in people's faces and body language. Her paintings of people are therefore also a rich societal portrait, plumbing the depths of American society in the twentieth century.
3. EXPERIENCE NEEL'S RAW AND EXPRESSIVE REALISM
Family, social circles, neighbors, and community are important themes in Neel's art. During a time in which abstract art – and the men who often created it – dominated the art world, Neel's portraits were radically old-fashioned. In fact, she disliked the term portrait, and preferred to say that she painted people. "I'm not against abstraction," she said. "Do you know what I'm against? Saying that a human being has no meaning ... I am a humanist and that's what I see, and that's what I paint."
In her raw, expressive depictions of the individual, one can trace a fascination with Edvard Munch, who along with the Spanish Painters Francisco de Goya and Diego Velázquez, was an important inspiration for Neel.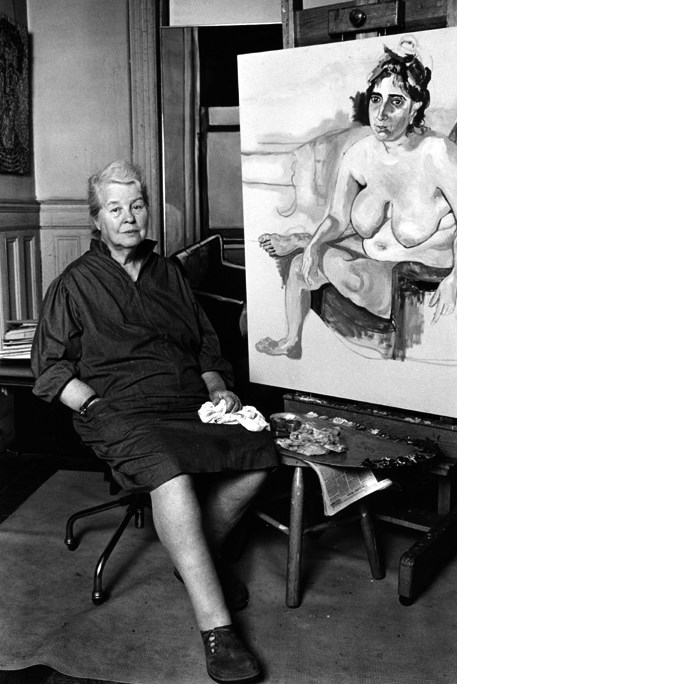 Alice Neel photographed in her studio by ©Lynn Gilbert 1976, New York.
4. GET A STRONG AND PERSONAL INSIGHT INTO NEEL'S STRENUOUS LIFE AND WORK
In the final room of the exhibition, we are showing the personal and critically acclaimed documentary Alice Neel from 2007, which was made by her grandson Andrew. The film includes private archival material and candid interviews with Alice Neel's surviving family and shows how she struggled to achieve recognition as an artist while simultaneously raising two sons alone in New York. Neel also had two daughters: the first died during infancy; the second was left in Cuba with relatives and only reunited with Neel a couple of times. The result is a gripping and open-minded portrait of a complex individual – not unlike the paintings Neel herself painted.
5. EXPLORE THE MEANING OF THE UNFINISHED
The work James Hunter Black Draftee tells a powerful story about an uncertain fate. Alice Neel met James Hunter in 1965 when he had just been drafted to serve in the Vietnam War. Neel sketched the body directly on the canvas, as she usually did, and painted parts of the head and hands. Hunter only had one week left in New York and never managed to return to Neel's apartment for another session. Neel decided that it "would be interesting to abandon an unfinished work." As such, the painting became a strong metaphor for the uncertain fate of all the young men who were sent to fight in the war, often against their will.
BONUS: FURTHER REFLECT ON DIFFERENT FORMS OF COMMUNITY
We create some communities ourselves, we are born into some, and are ostracized from others. Why is community so basic for us humans? For the second time, we are arranging the interdisciplinary festival Text at MUNCH, in which this year's theme is "forms of community," inspired by Alice Neel's artistry. We have invited both Norwegian and international artists, who explore community in their work in different ways, to share their reflections on the theme with us. Experience live discussions, lectures, readings, concerts, and performances at MUNCH in November.
Alice Neel: Every Person is a New Universe is on display on the 9th floor at MUNCH from September 2nd to November 26th, 2023.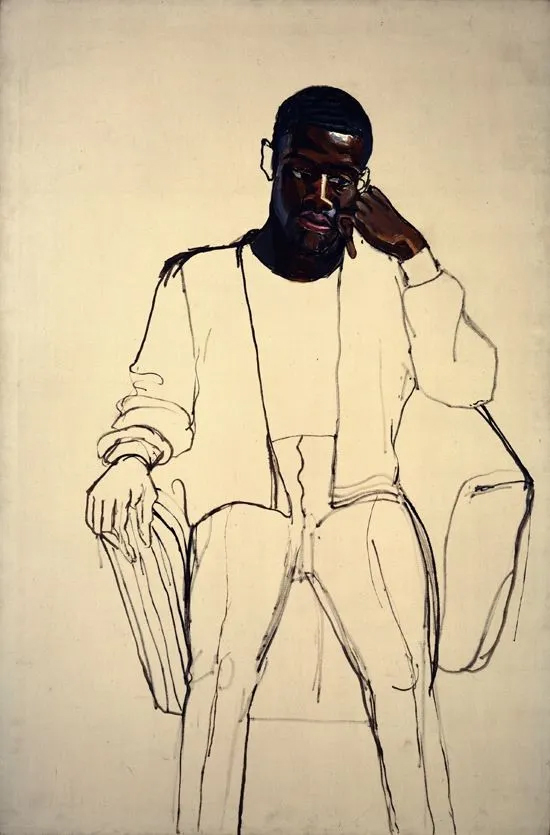 Alice Neel, James Hunter Black Draftee, 1965. Oil on canvas. Photo: COMMA Foundation, Belgium. © The Estate of Alice Neel.