Edvard Munch

Trembling Earth
Munch's art is first and foremost known for its striking explorations of deep human emotions. Throughout his career, however, Munch´s fascination with the natural world played a role that was just as important as his interest in interior life and the human condition. For Munch, nature was far more than simply a backdrop.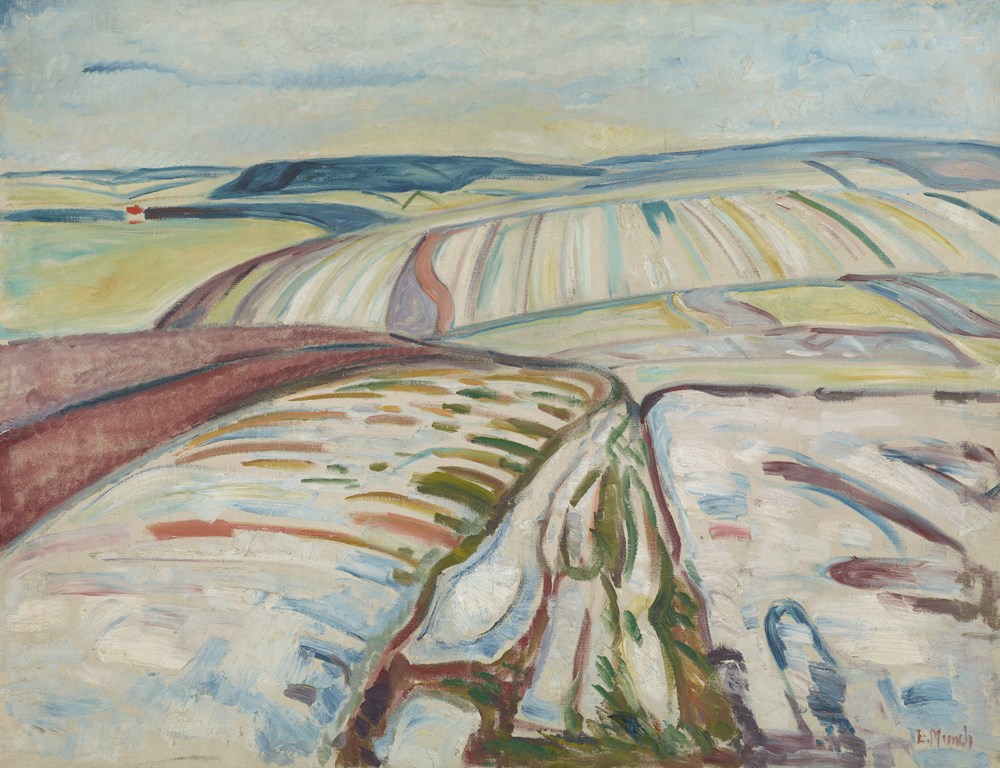 Trembling Earth is the first significant deep exploration of Edvard Munch's depictions of nature, and an exhibition that will challenge many common preconceptions about his art. It explores a wide and diverse range of topics, including forests, the garden and agriculture, weather, and Munch´s interest in science and the cycles of nature.
The exhibition will consist of a comprehensive selection of works, including paintings, works on paper, and texts. It will provide a once-in-a-lifetime opportunity to see a spread of Munch's work from Munchmuseet's collection together with numerous works from private and public collections.
Trembling Earth is co-organized by MUNCH, The Clark Art Institute in Williamstown, Massachusetts, USA and the Museum Barberini, Potsdam, Germany.
The exhibition is made by