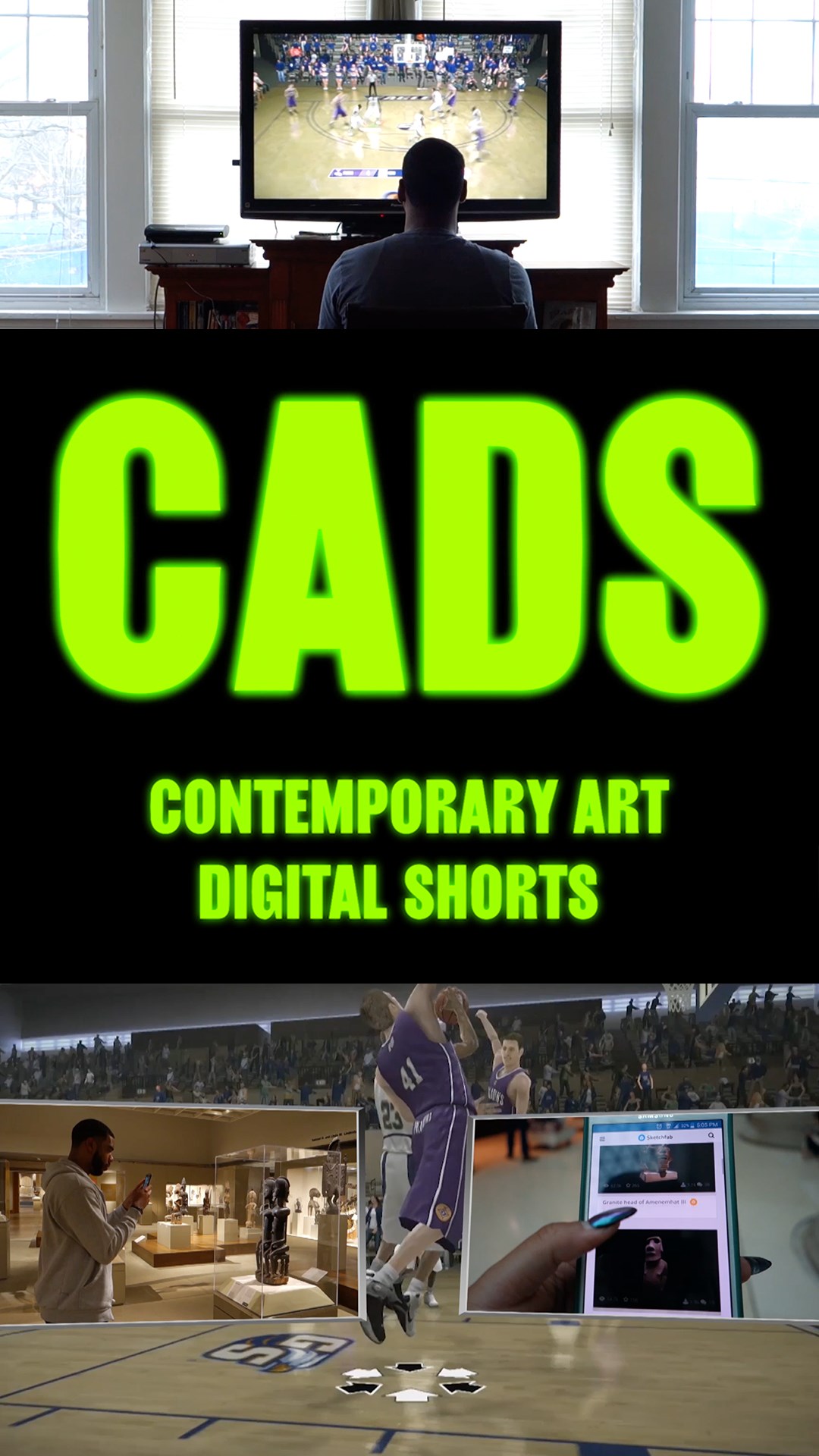 Contemporary art will play a central role when the new MUNCH opens in 2021. Meanwhile, you can get a digital taster from some of the artists in the upcoming programme in this online exhibition series, Contemporary Art Digital Shorts (CADS).
CADS #2: THe Game of Life
15 april - 11 may 2021
Simone C Niquille /Technoflesh // Cory Arcangel // Sondra Perry // Sara Sadik // Cao Fei
There is no longer a clear distinction between the inside and the outside of our digital lives. The number of likes we receive on our social media posts affects us, algorithms decide who we are, based on limited data, and giant companies profit from our digital presence. The artists in the second part of CADS examine the consequences of this erosion of the barrier between online and offline. The value of the digital "heart" gets questioned, and automated job interviews offer scary scenarios for a future in which machines determine personal suitability via facial mapping software. The artists point out ways in which our digital bodies are exploited without our consent, but also show how our virtual lives can offer a sanctuary for thinking, feeling and reflection, despite being inextricably linked to the so-called real world.
Curated by Vilde M. Horvei & Ilavenil Vasuky Jayapalan.
CADS #1: Screen Culture
11 March - 6 April
Camille Henrot // Sofia Caesar // Stine Janvin // Milad Forouzandeh // Lex Brown


For many of us, daily life is dominated by screens, whether it be for work, school or leisure. We are constantly available through our phones, tablets and PCs. Through these devices, the world is just one click away, making it is easier to disappear down rabbit holes. During the coronavirus pandemic, the screen also became the only way to maintain social contact for many people. The artists participating in the first part of CADS highlight different aspects of our current screen culture. They illustrate how difficult it is to put your phone away, or how absurd it is to try to relax on a "workation". They also show how the Internet has become a sorely needed extension of the home during the pandemic, and how information from disparate sources can create a wonderful catalogue over the world.
Curated by Vilde M. Horvei & Ilavenil Vasuky Jayapalan.
CADS #3:
20 May - 18 June 2021