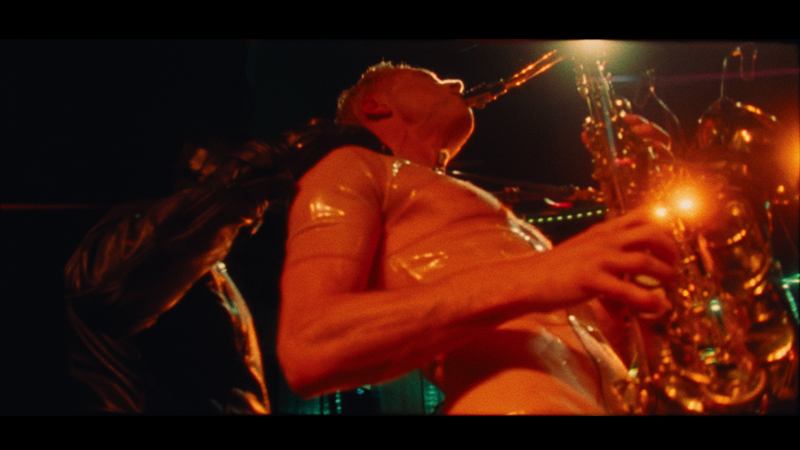 Bendik Giske
Brist (2021)
Live performance, video
09:01 min
The Norwegian composer and saxophonist Bendik Giske operates at the intersection of music and performance art. His new piece Brist, which means "rupture" in Norwegian, has been commissioned by MUNCH.
The video work was shot by renowned filmmaker, Matt Lambert at HAU Hebbel am Ufer in Berlin's Kreuzberg district. Devoid of an audience during the pandemic, the venerable stage stands empty, providing an eerie backdrop for Bendik Giske's saxophone performance of his new composition. Shot in a single take on 16mm film, Brist sounds out the abandoned structure of HAU1, as the camera follows Giske's movement between the public and backstage areas of the theatre. All the while, he is watched by a masked, anonymous figure, who follows the musician. As the figure gets closer, the music intensifies, reaching a crescendo as the two finally touch on the empty stage. Brist is suffused with longing, and a sensation of physical desire made palpable by the lack of human presence in the vast, cavernous space.
Bendik Giske (b. 1982) is a Norwegian artist and saxophonist based in Berlin. Giske will also present new work in the upcoming contemporary art programme at MUNCH.
This artwork is part of the online exhibition CADS #3: Queer desires (20 May - 18 June 2021)