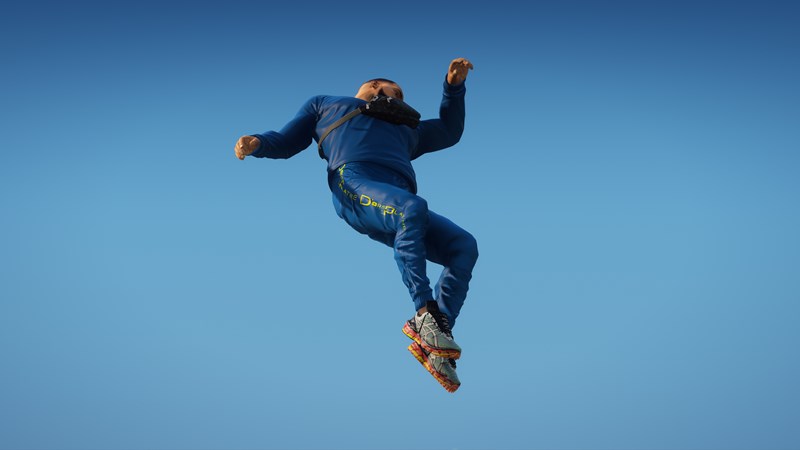 Sara Sadik
Khtobtogone (2021)
16:08 min
Khtobtogone takes place in the setting of the video game Grand Theft Auto, notorious for its violence, misogyny and racism.
Sara Sadik contrasts the reflections of her main character, Zine, a young man from Marseilles, with the connotations of the GTA landscape. He goes to the gym, but feels he is a "heartless body". Behind Zine's hulking frame, clad in designer tracksuit and fashionable midriff bag, is an emotional person trying to "become a man" and "the best version of myself". He is filled with love – for his friends and for his new girlfriend – but he is plagued by inner demons and his fear of not having a purpose in life. While delivering food on his motorbike, Zine pretends he is in a GTA game, as he hurtles through the beautiful coastal scenery, but customers' condescending looks and comments bring him down. Through her sensitive portrayal and inventive juxtapositions, Sadik compellingly depicts the predicaments of contemporary masculinity.
Sara Sadik (b. 1994) is a French artist based in Marseille. Khtobtogone was commissioned by the Centre national des arts plastiques in partnership with Triangle-Astérides as part of the exhibition En attendant Omar Gatlato curated by Natasha Marie Llorens.
This artwork is part of the online exhibition CADS #2: The Game of Life (15 April - 11 May 2021)