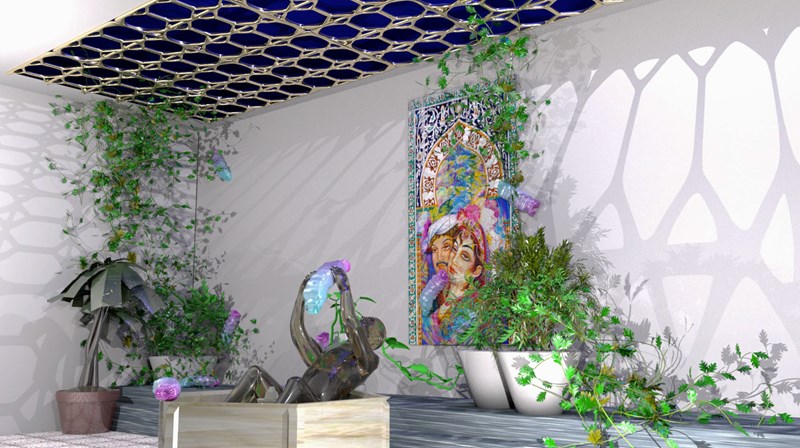 MILAD FOROUZANDEH
SIGNALS FROM THE ROOFTOP! (2020)
03:03 MIN
During the pandemic, Milad Forouzandeh began to reflect on the Iranian architecture he was surrounded by.
"Andaruni" was traditionally the innermost space of a residential building where women could move about privately without using a veil. Forouzandeh draws a parallel between such "safe" quarters and the online rooms that became an extension of his home during lockdown.
Milad Forouzandeh (b. 1987) is an Iranian artist, based in Shiraz.
This artwork was a part of the online exhibition CADS #1: Screen Culture
(11 March - 06 April 2021)