Photographs from Ekely
Interior and exterier photograps from Munch's Ekely.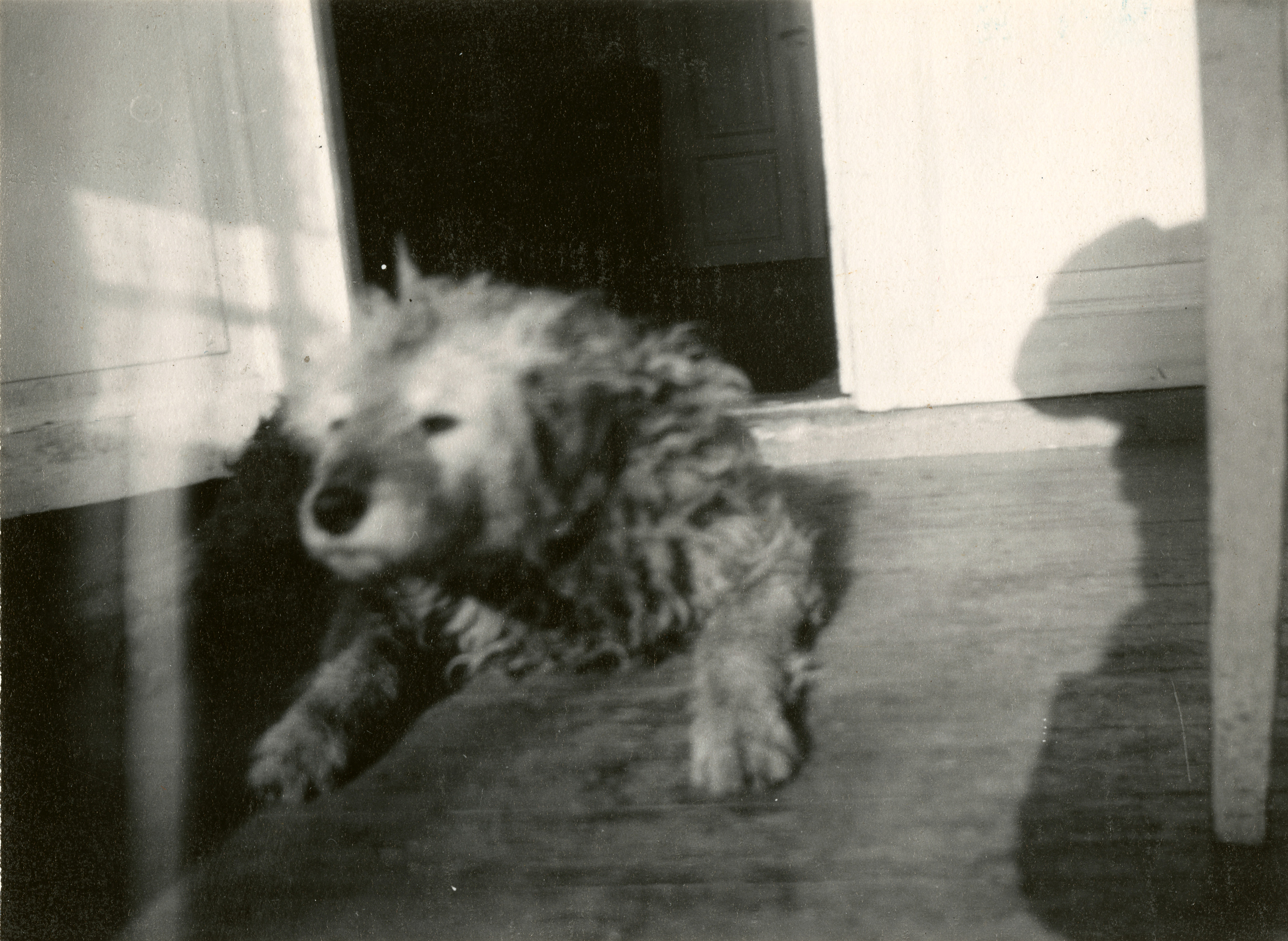 What Edvard Munch cared most about was the art he created. He was not particularly concerned with material assets. The idyllic villa's interior was decorated with a motley mix of objects, and images, tools, paint tubes, newspapers, books and letters lay everywhere in blissful disorder.
Munch was curious about new technology and owned various modern gadgets including a film camera, a projector, a telephone, electric lamps and a so-called parlograph – a machine for recording voices. He was an eager amateur photographer and pursued his informal photography as an experimental medium, just like his did with his paintings and prints.
Munch's villa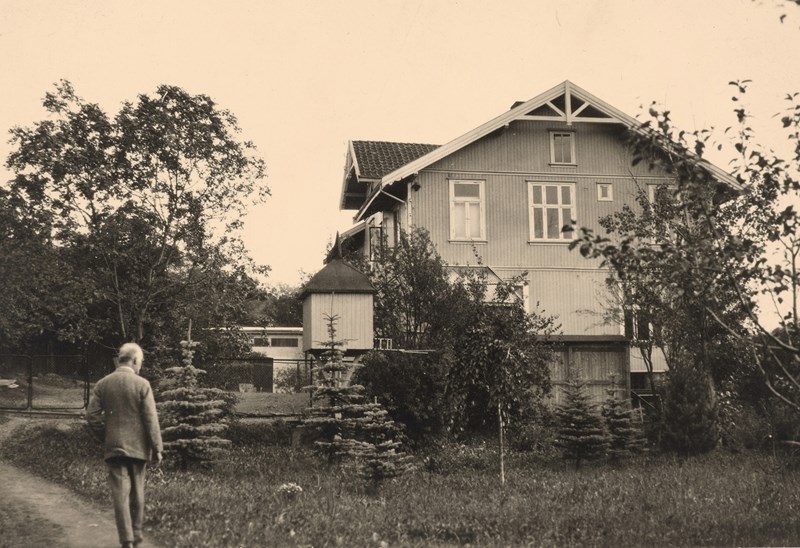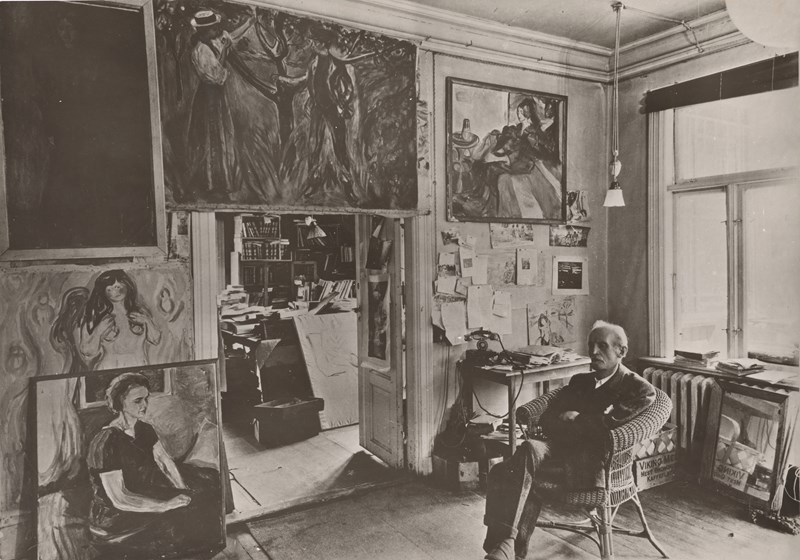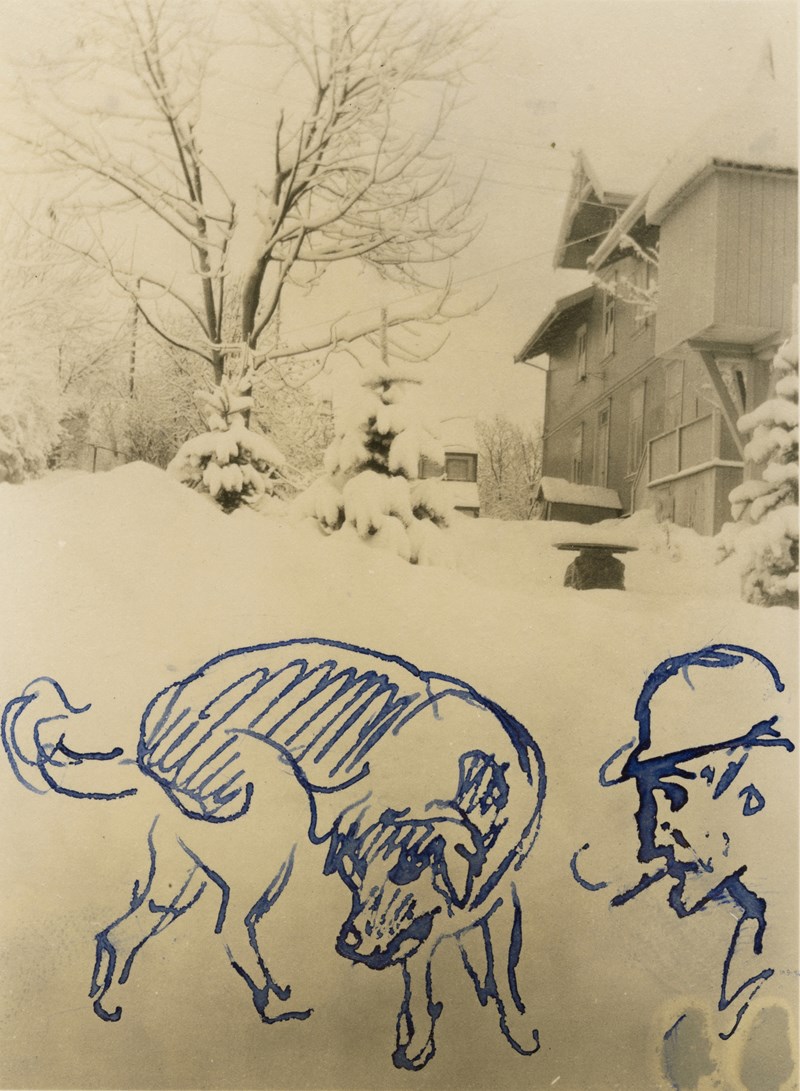 The winter studio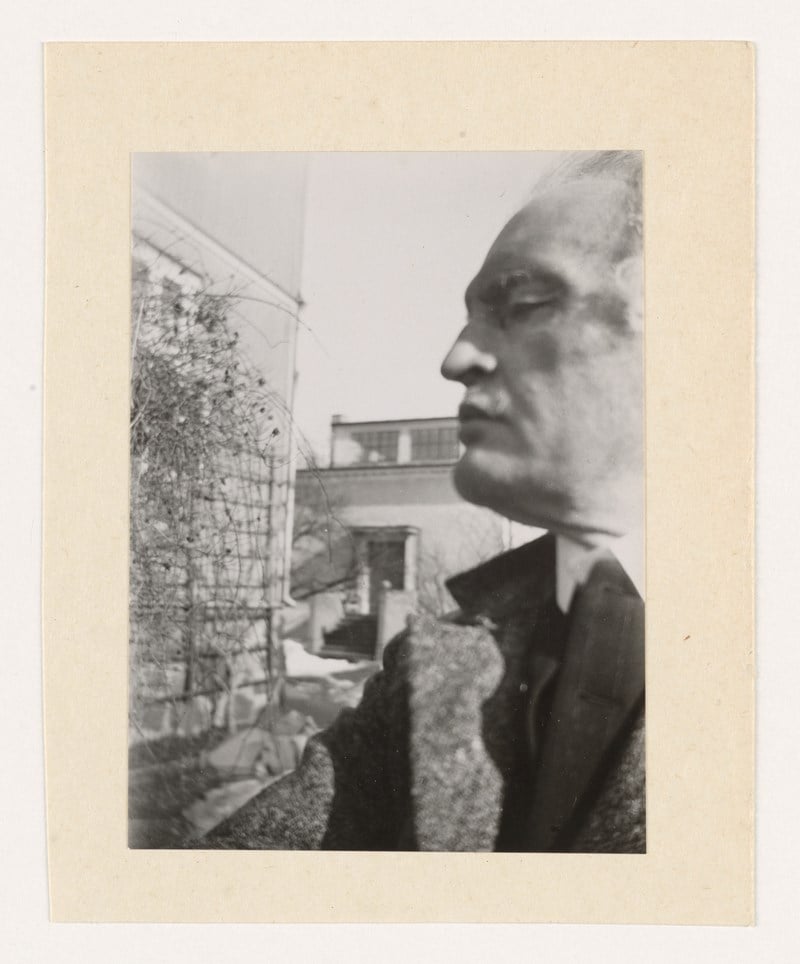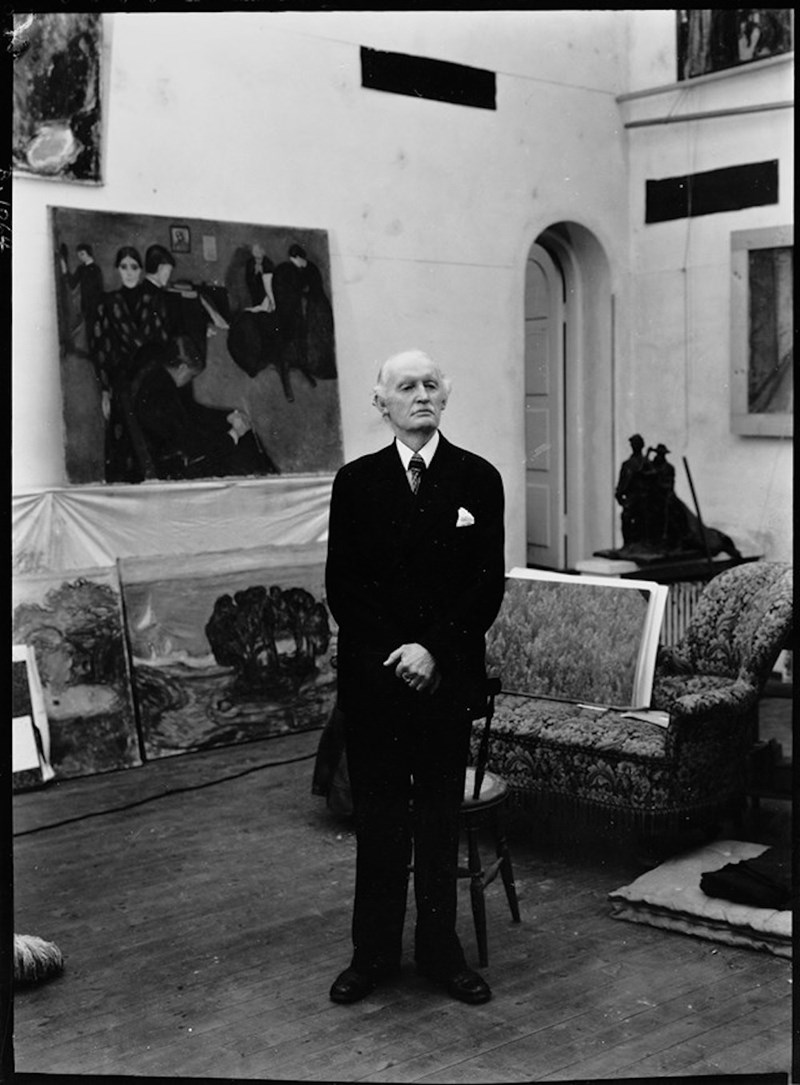 Outdoor studios