1863 - 1944
1863–1880: Affected
Edvard Munch is born on 12 December 1863, the son of Christian Munch, a military doctor, and his wife Laura.
He spends his childhood in Kristiania, today's Oslo, where the family lives on his father's meagre doctor's salary. When Munch is five years old, his mother dies from tuberculosis. The Munch children soon find a substitute mother in their aunt, Karen, who moves in with them and takes over the household.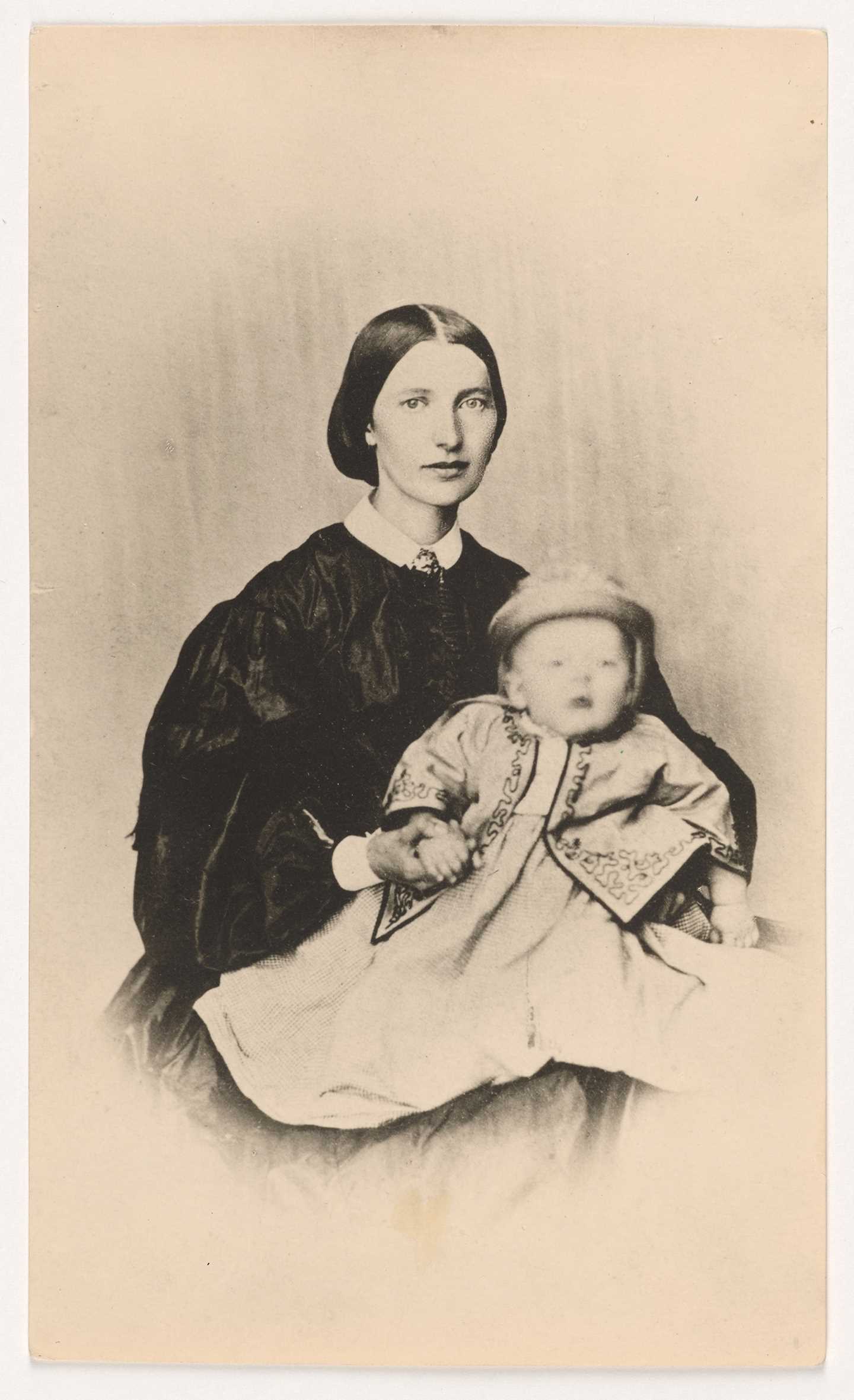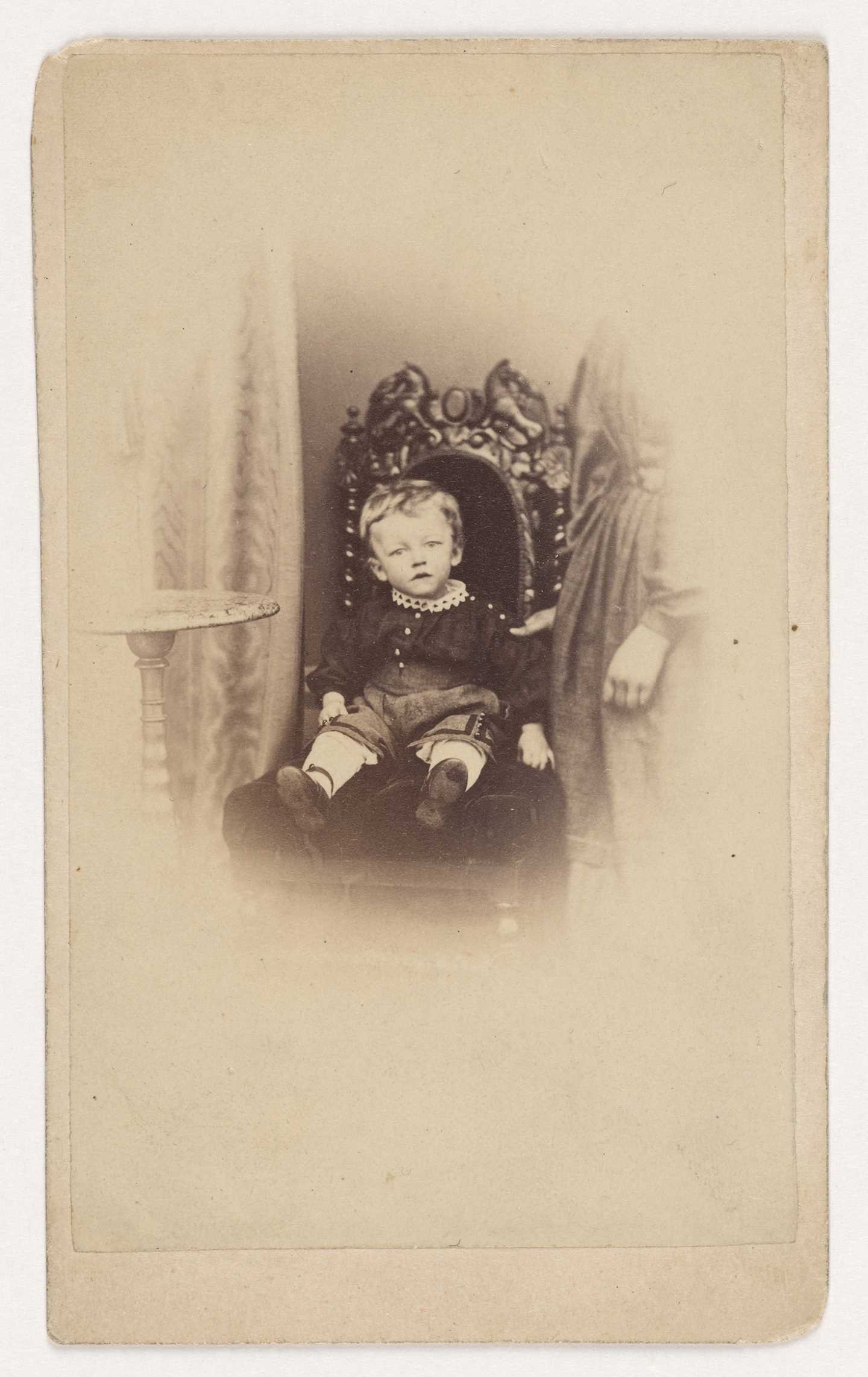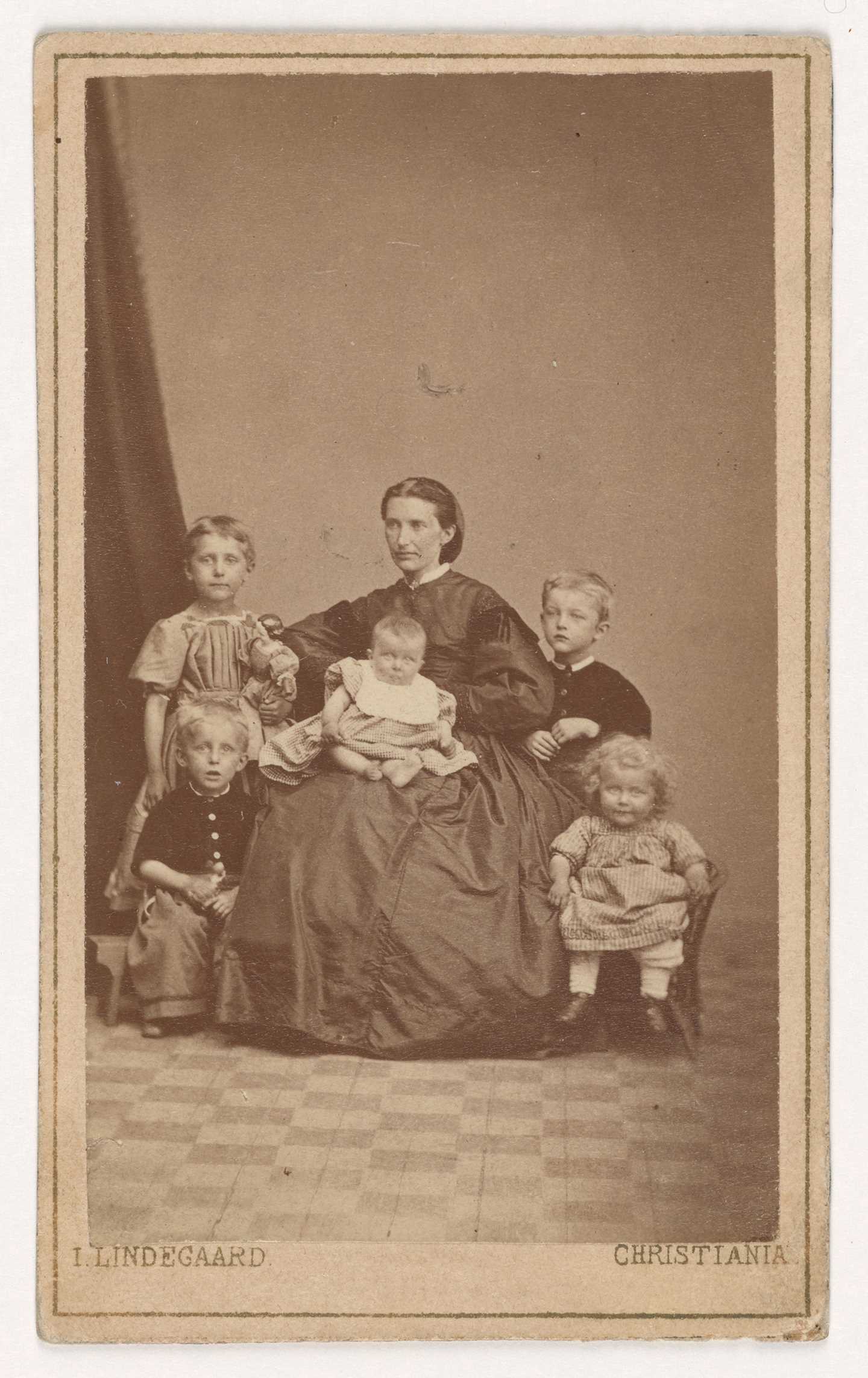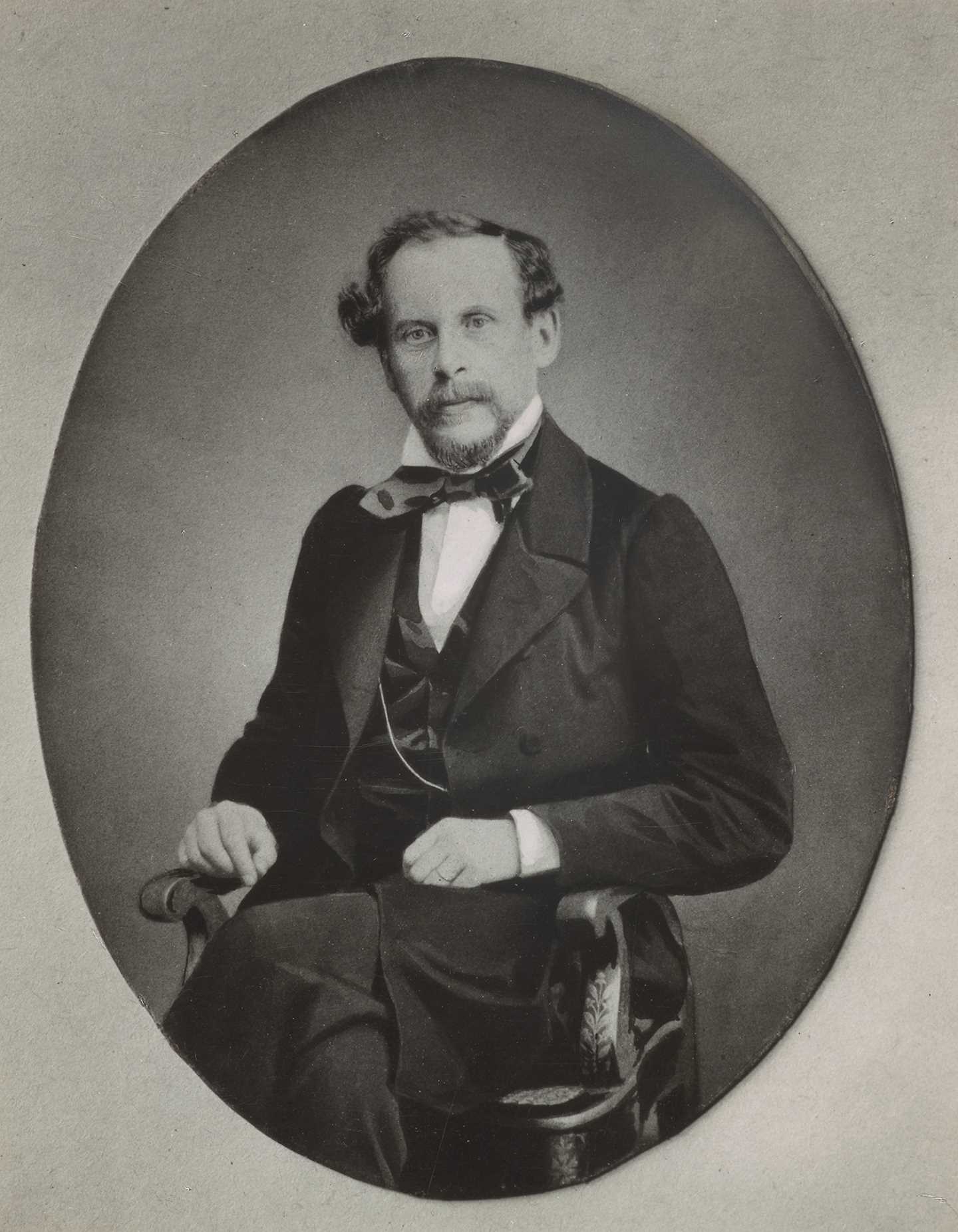 Laura Cathrine Munch with little Edvard on her lap, 1864. Photo © Munchmuseet
As a child, Edvard is sick and close to death more than once. Having to stay in bed for whole winters, he is unable to attend school and is taught at home instead. But his poor health also gives him the freedom to pursue his passion – drawing. Young Edvard draws everything: landscapes, rooms, portraits, still lifes, fictional motifs and works by other artists.
At 17 years old he writes in his diary:
"It is my decision now to become a painter."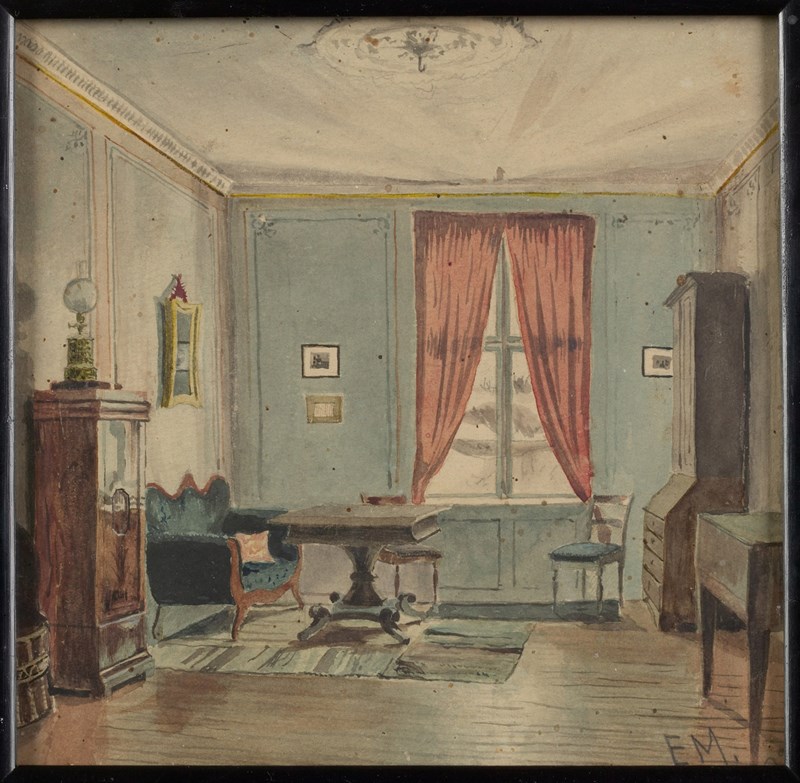 1880–1885: Searching
Munch's youth is shaped by the religious rigour and emotional instability of his father, but also by the creative home environment. Aunt Karen encourages his artistic endeavours, and in 1880, he enrols at the Royal School of Art and Design in Kristiania, where he gets to draw from live models. Finally he feels as if his talent awakens.
Painting outside, Munch captures the industrial sites along the Akerselva River, strolling citizens on the boulevard Karl Johan and farmers on their way home.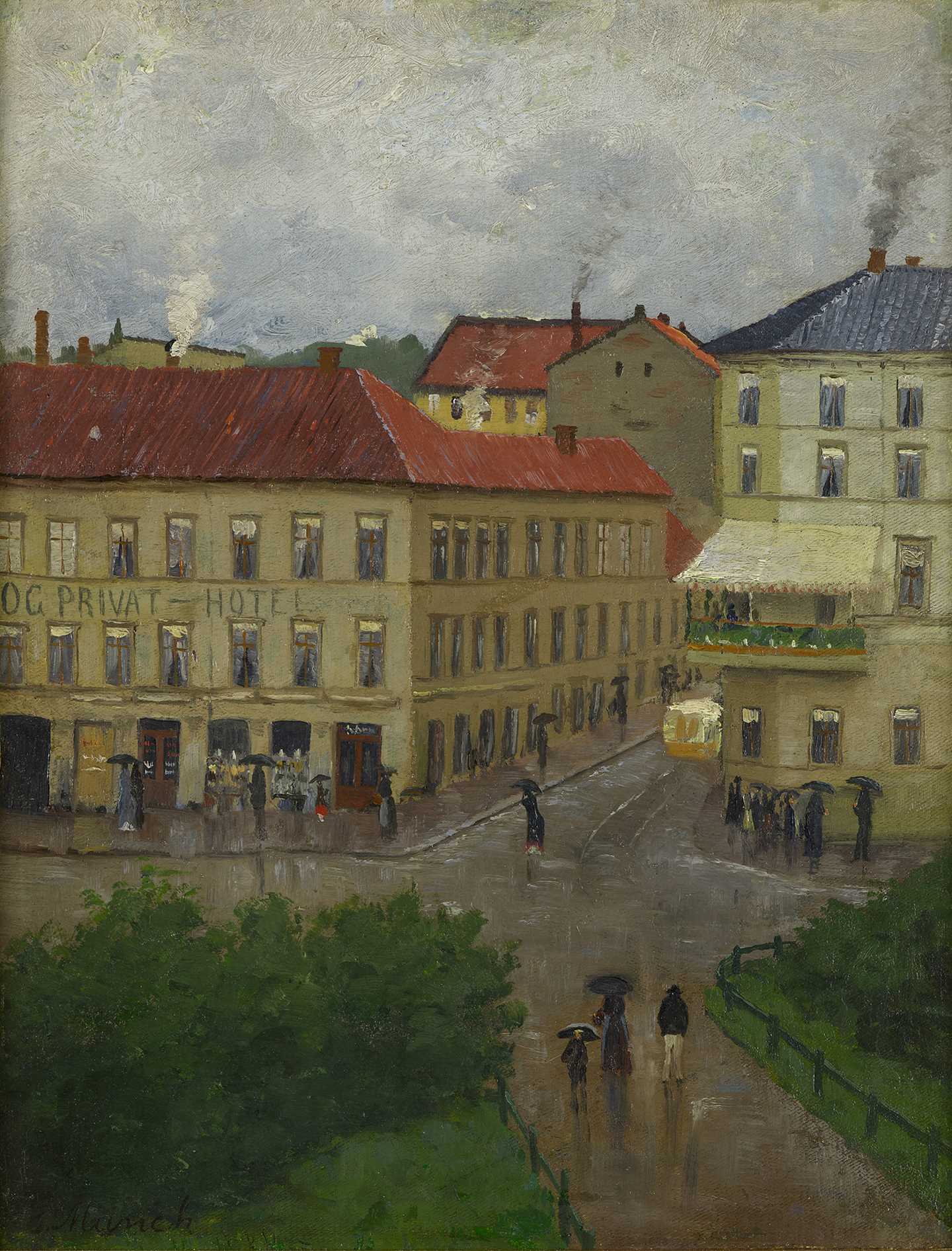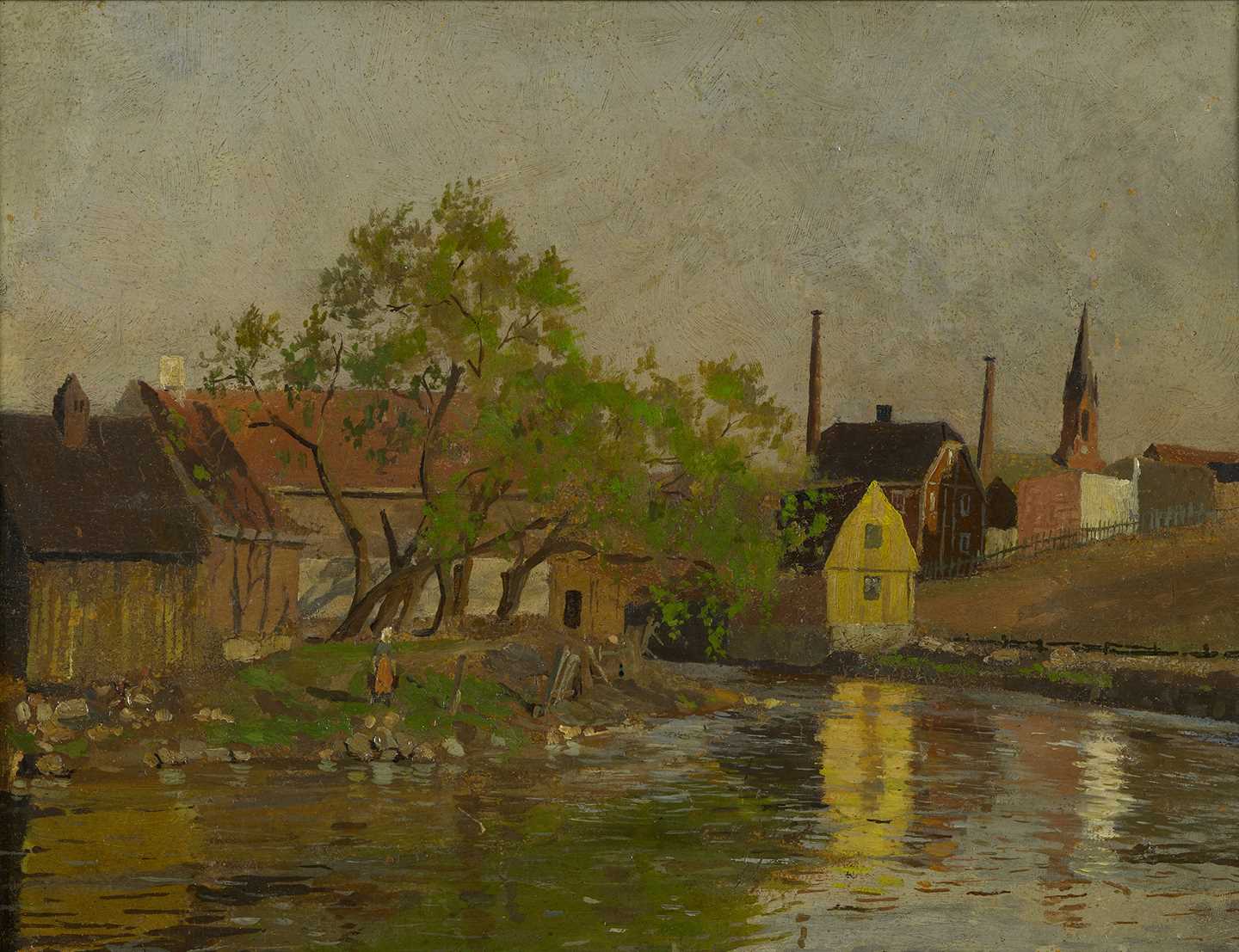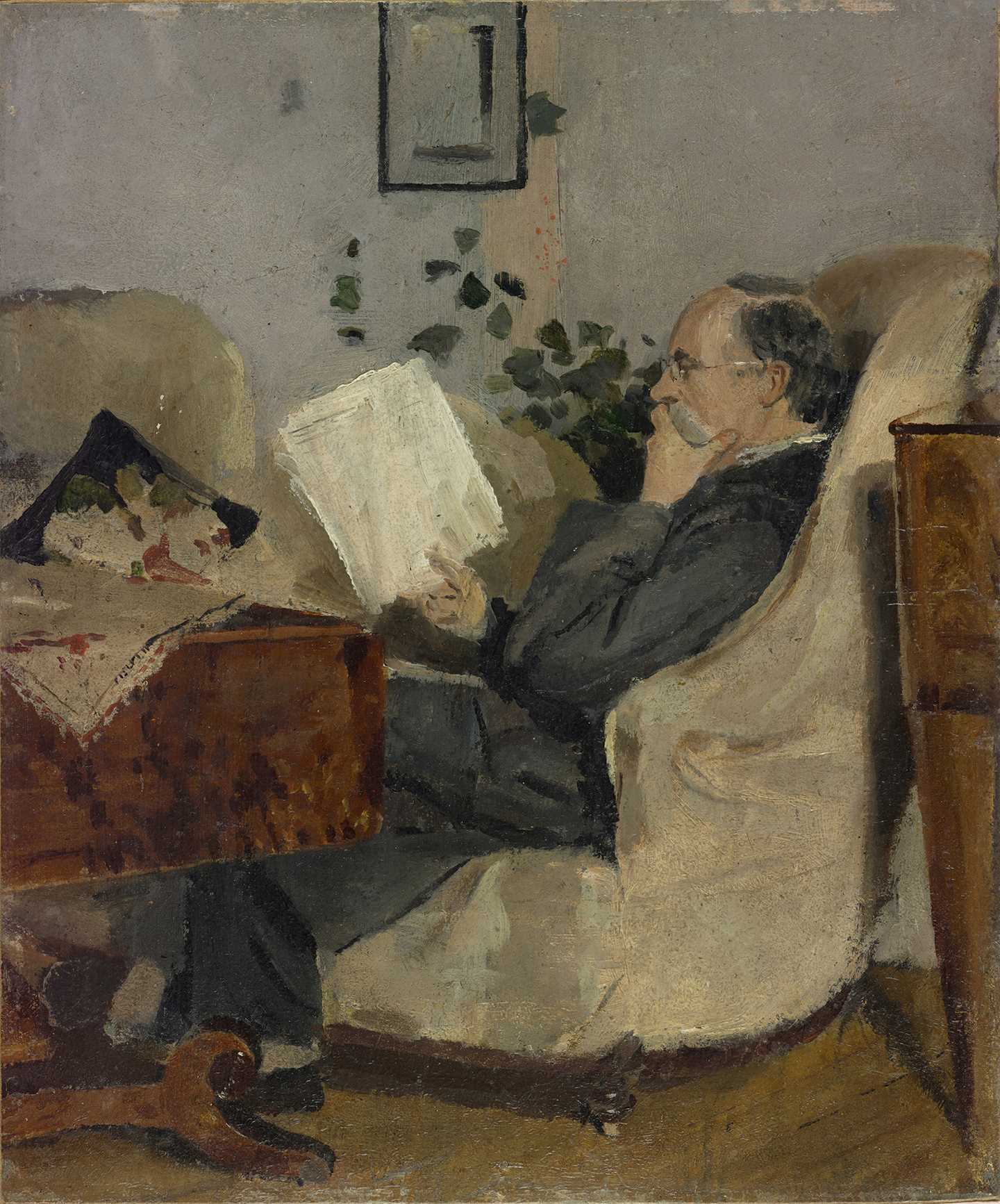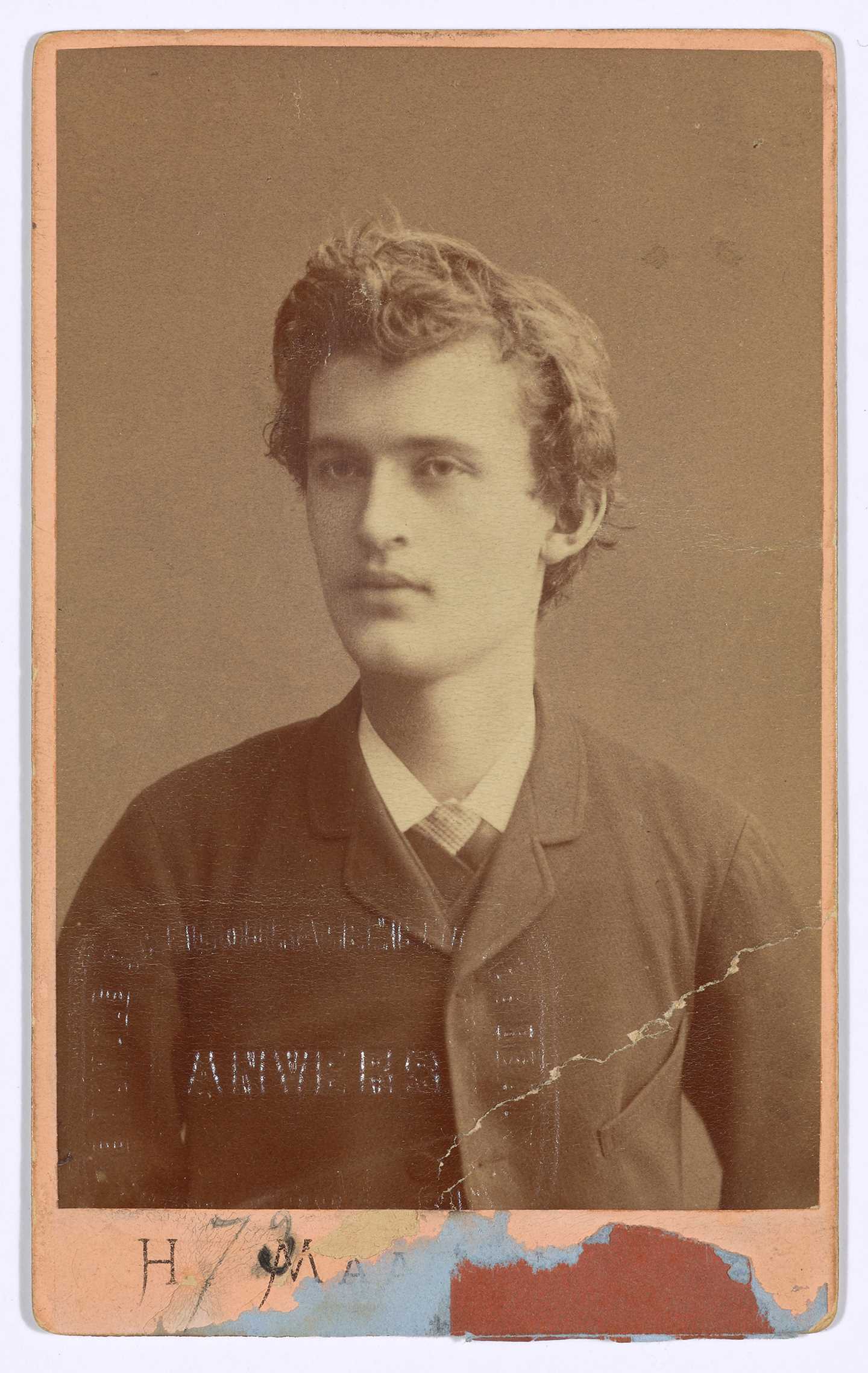 Edvard Munch: Street Corner on Karl Johan, Grand Café. Oil on canvas, 1883. Photo © Munchmuseet
He rents a studio space in the city centre with six friends. Here he meets his first mentor and supporter, the renowned artist Christian Krohg, who encourages him to find his own way.
At the age of 22, thanks to a scholarship, Munch finally travels to Paris where he stays for three weeks. For the first time, a bigger world beyond Norway opens up to him.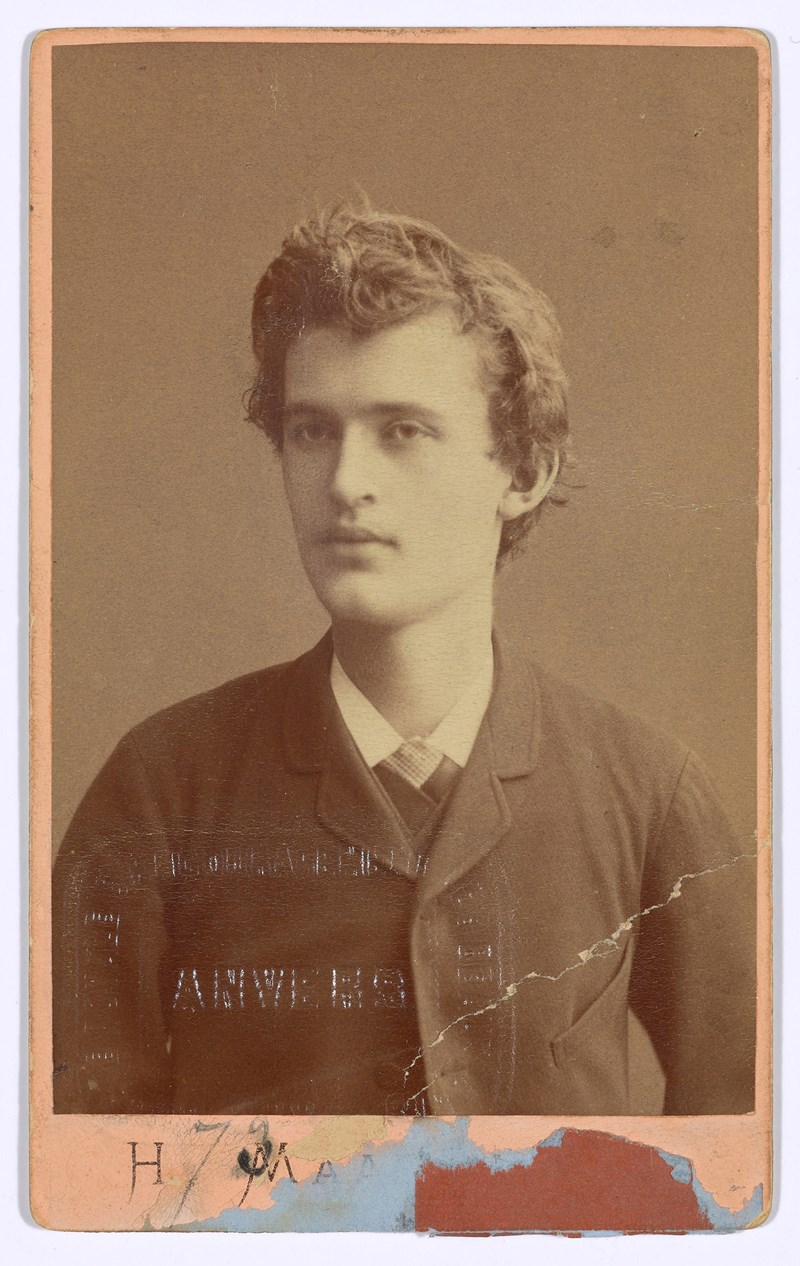 1885–1889: Awoken
In 1885 Munch has his first love affair. In the coastal town of Åsgårdstrand, where he often spends his summers, he meets Milly Thaulow who is four years older and married. Their secret relationship fills him with lust and love, but also shame and ambivalence. He writes about his affair with Milly, encouraged by the call of his friends, the so-called Kristiania Bohemians. Led by Hans Jæger, the group advocates free love and radical self-expression.
The following year, Munch participates in the annual Artists' Autumn Exhibition with a painting he later calls The Sick Child. This image of a young girl dying from tuberculosis draws on his experience of losing his sister Sophie when he was just 14 years old. The motif is not unusual for Munch's time, but what provokes people is the way it is executed – rough, hasty, sore, unfinished. The painting is both praised and fiercely criticized. It represents a small breakthrough.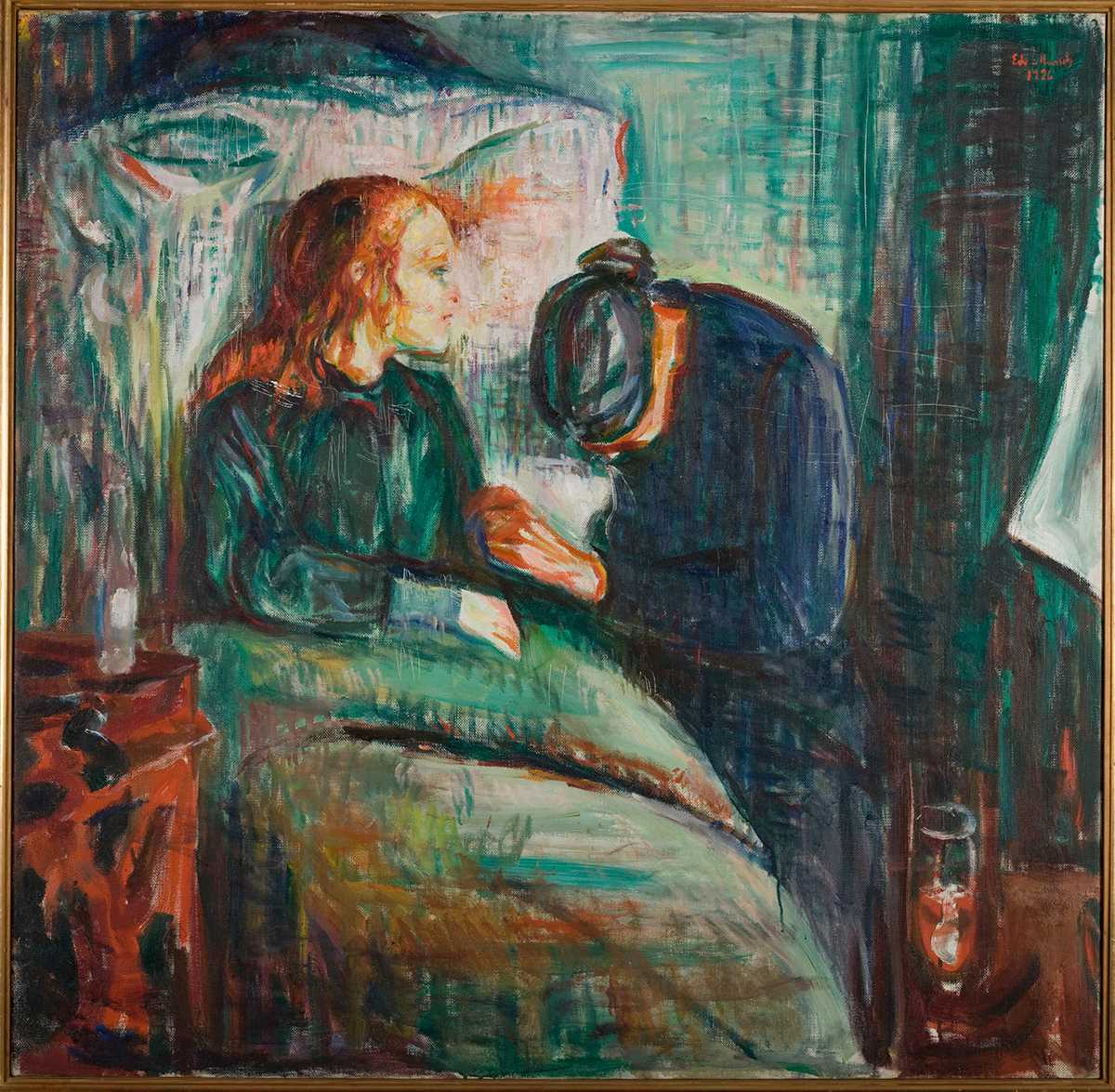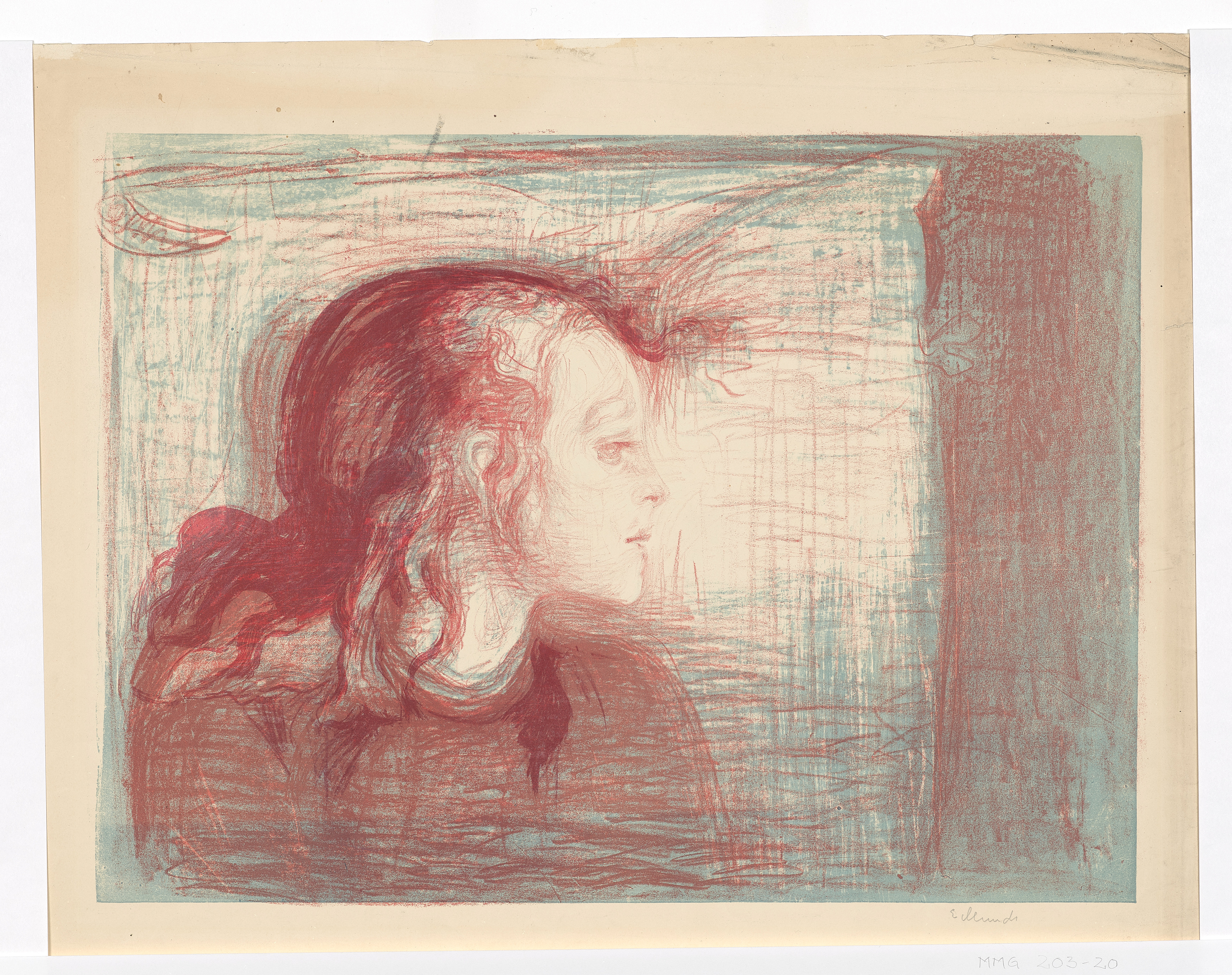 Edvard Munch: The Sick Child. Oil on canvas, 1927. Photo © Munchmuseet
1889–1892: RAMMET
In the spring of 1889, Munch rents a space in Kristiania and fills it with his own paintings. It is the very first solo exhibition in the city, a bold move which helps him secure a scholarship for a one-year stay in Paris. Before boarding the steamboat, he and his father say goodbye. It is the last time they will ever speak.
During his first months in Paris Munch takes drawing lessons, visits art galleries and socializes with fellow expats at the Café de la Régence, but he soon runs out of money. In November, his father suffers a stroke and dies. Munch is devastated. He moves to the suburb of Saint-Cloud, where he revels in memories of loss in his cold and damp apartment. But he also emerges from this crisis with new artistic ideas. He wants his art to be personal and profound, stripped down to the existential states of the human soul.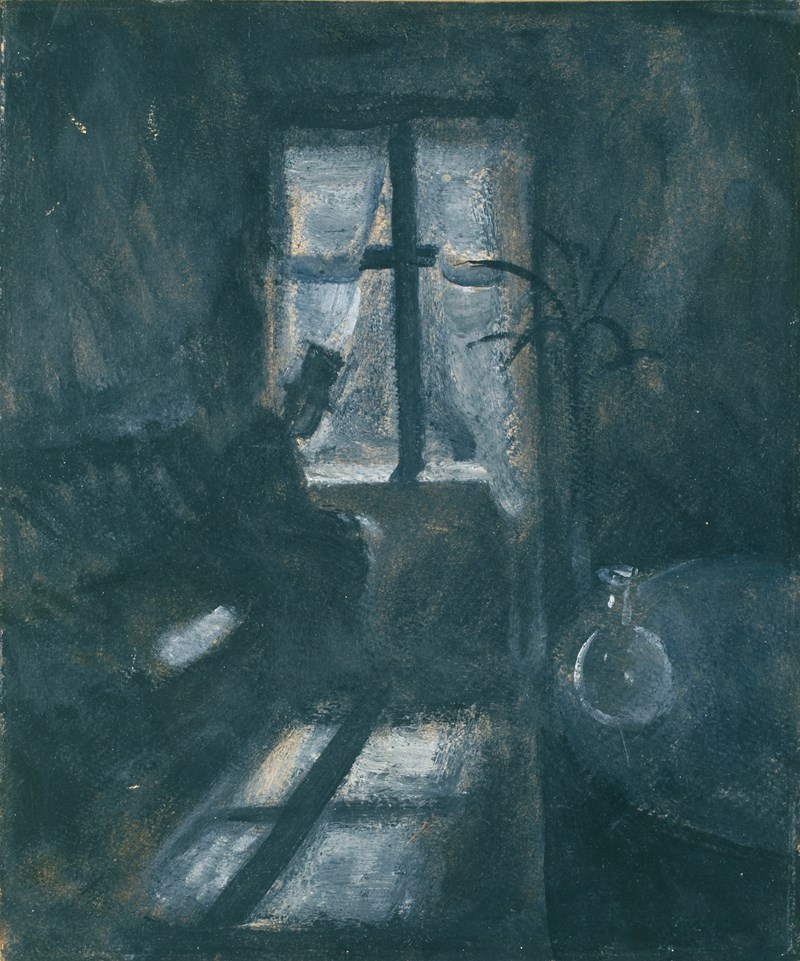 1892–1896: Inflamed
In 1892 Munch is invited to exhibit his pictures at the Association of Berlin Artists. Munch's art polarizes opinion among the members of the Association and shocks the German public. After only one week the show is shut down. 'I could not have a better form of publicity', Munch writes to Aunt Karen.
In Berlin he makes new friends, among them the Swedish writer and artist August Strindberg, the Polish author Stanisław Przybyszewski and the music student, Dagny Juel. They gather at a wine tavern which Strindberg names 'The Black Piglet'. They gather at a wine tavern which Strindberg names 'The Black Piglet'. It is a place of excess, freedom and intellectual sparks, with energetic discussions about life and art, accompanied by heavy drinking.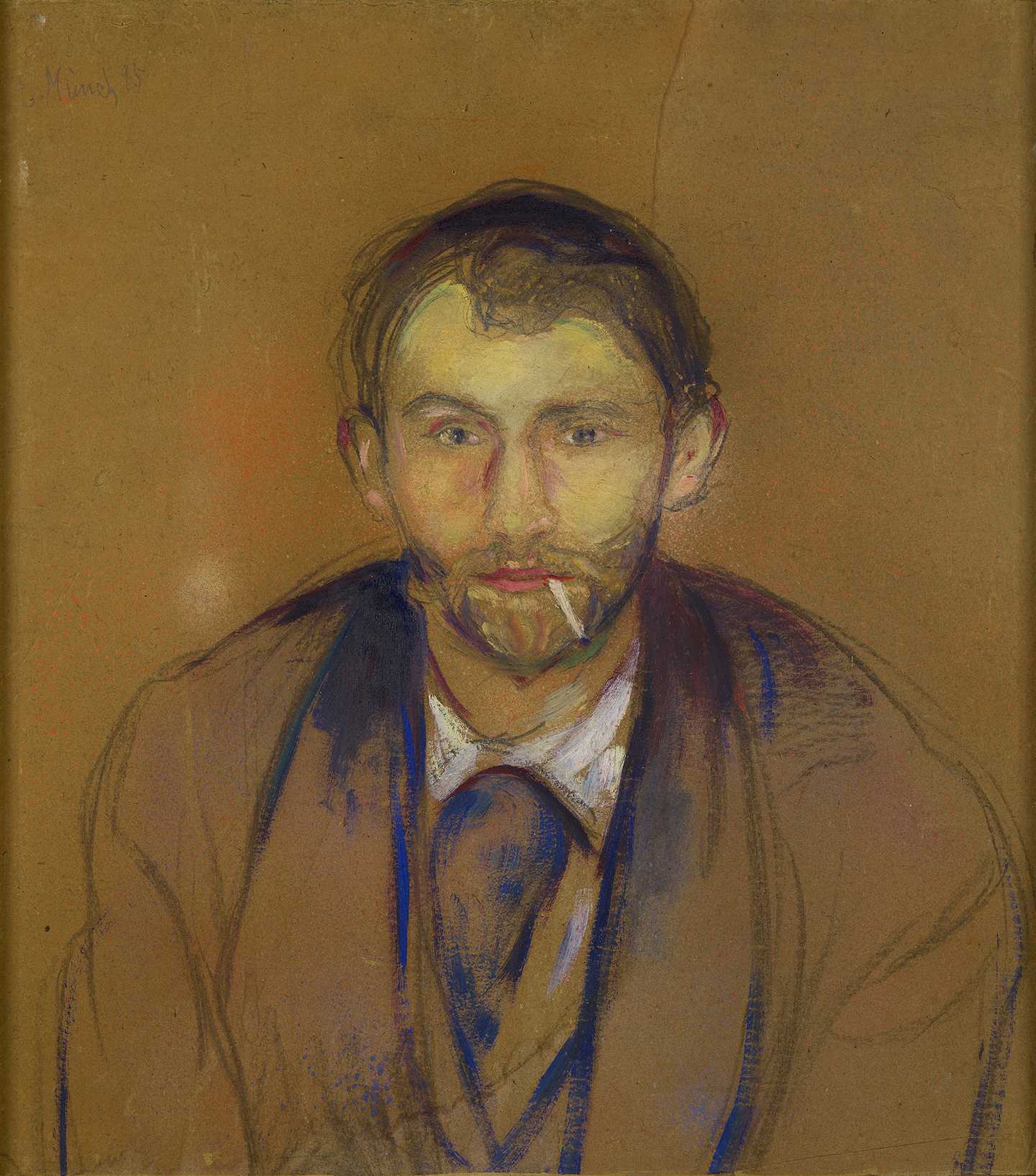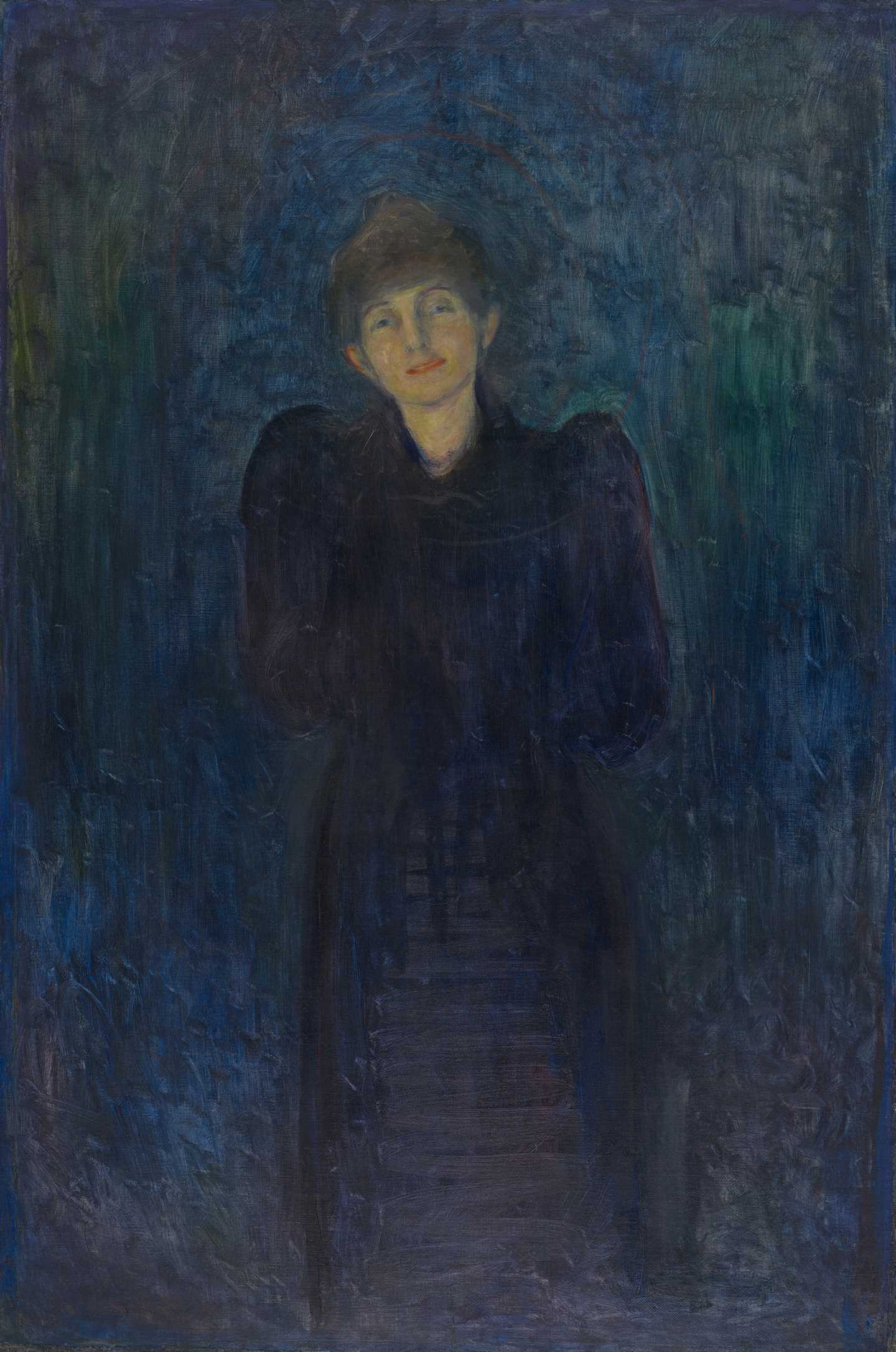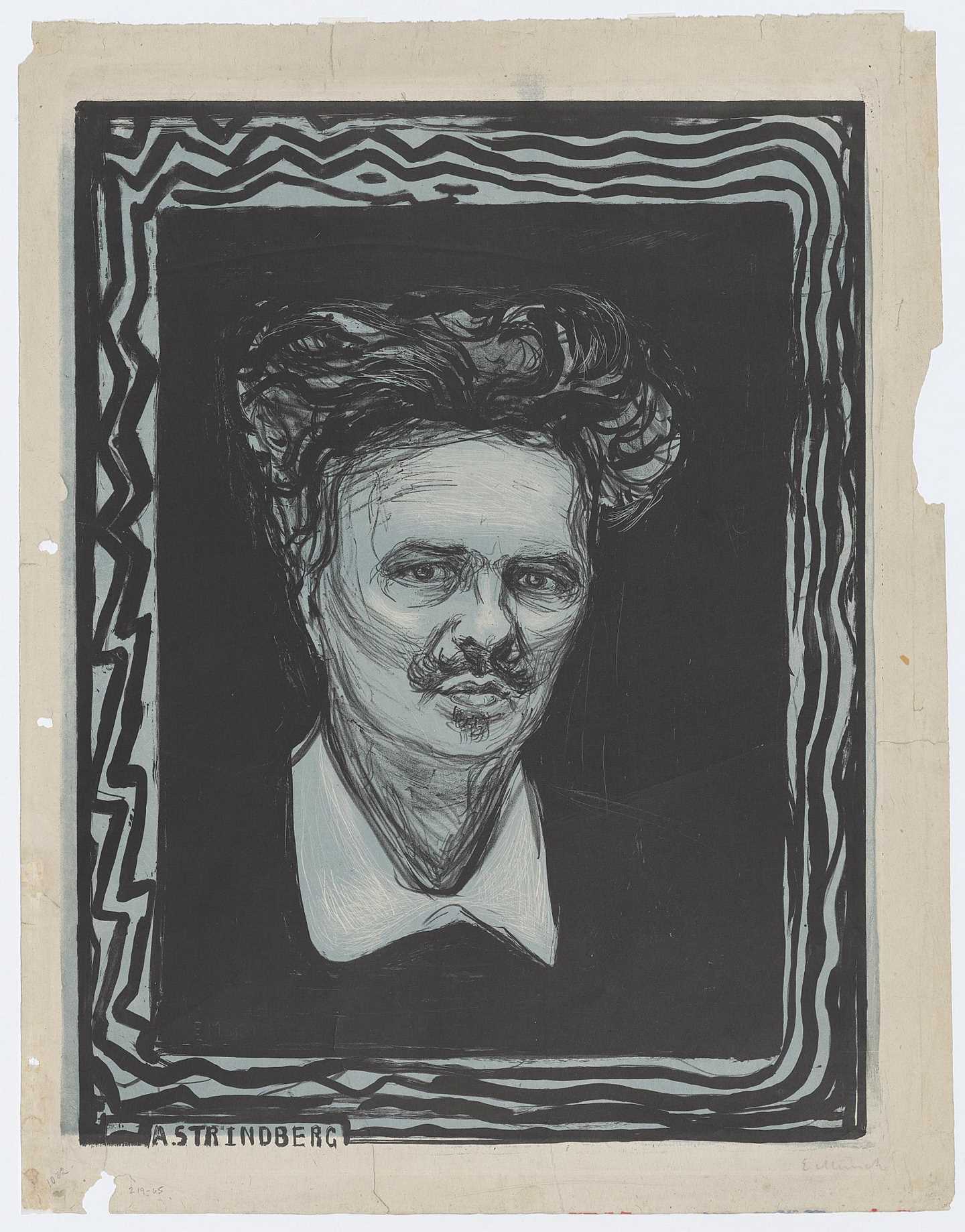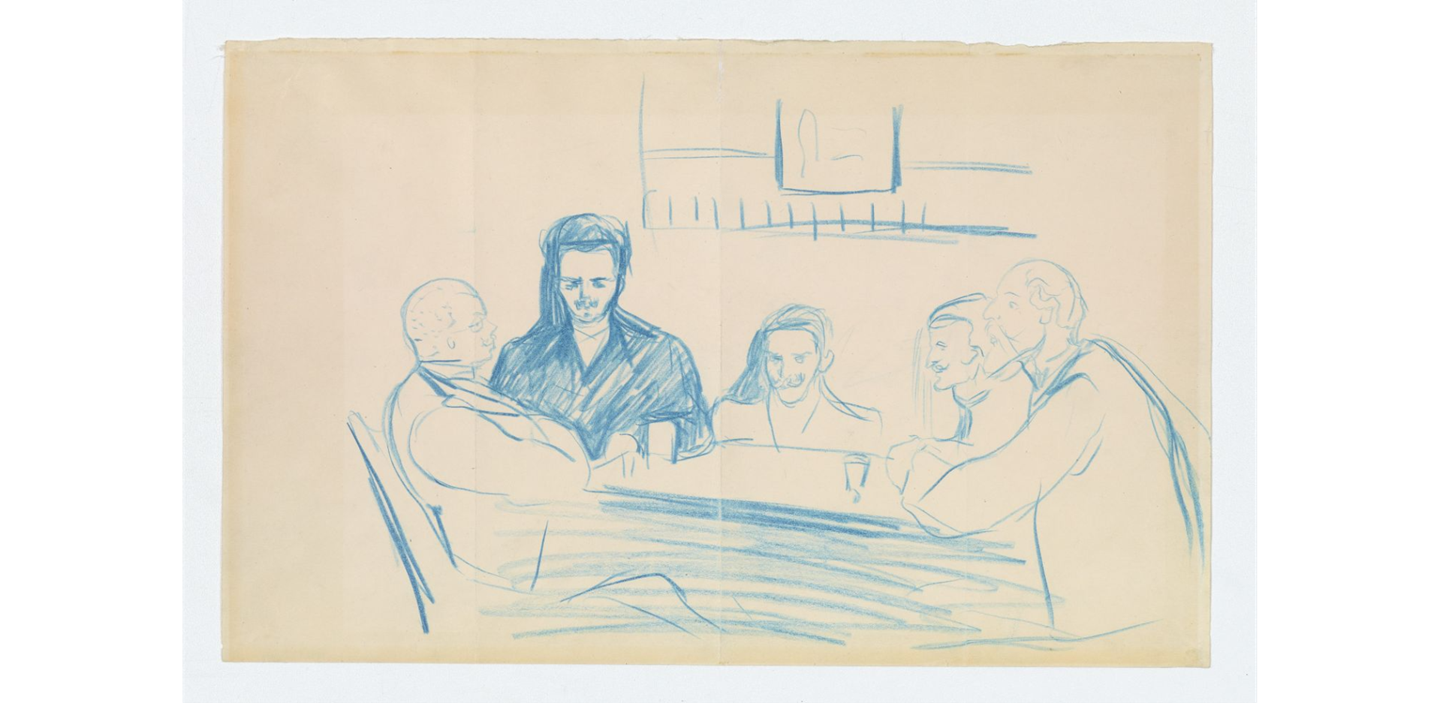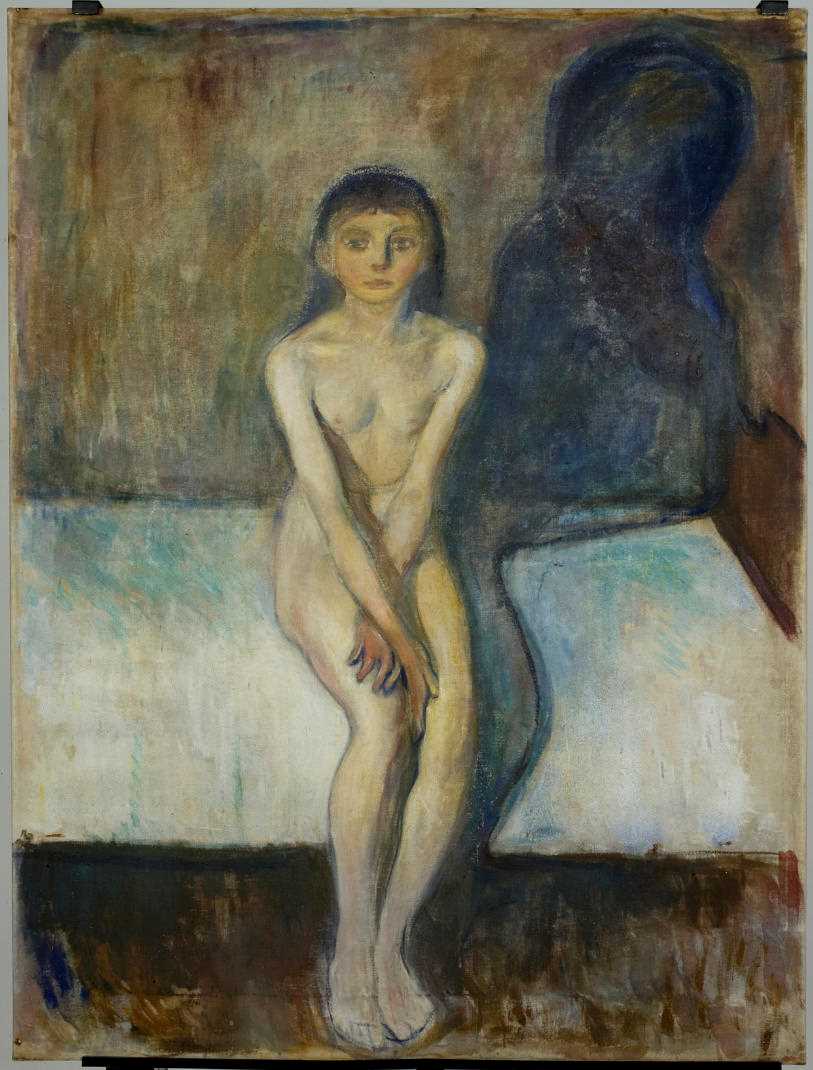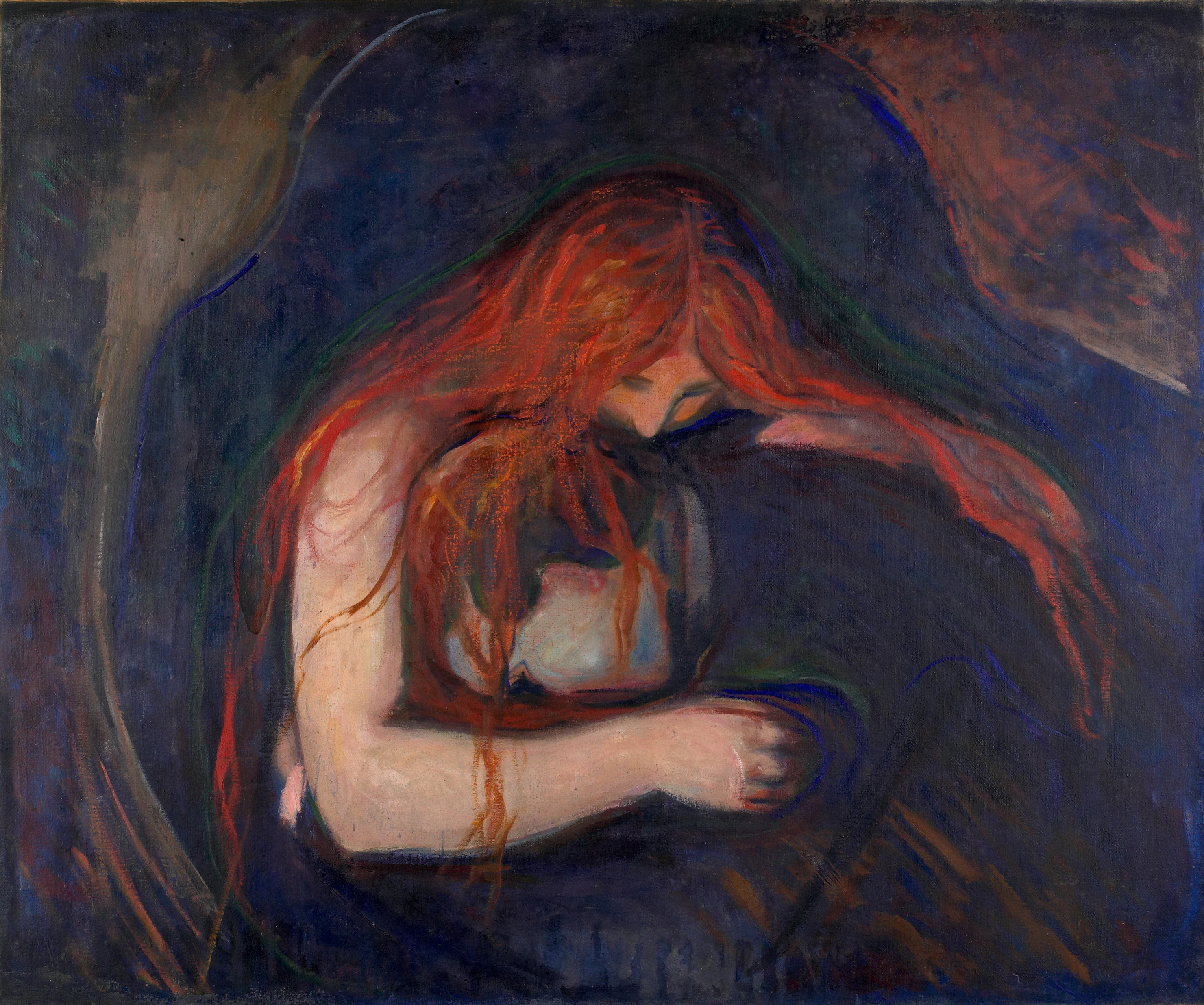 Edvard Munch: Stanislaw Przybyszewski. Oil and/or tempera unprimed cardboard, 1895. Photo © Munchmuseet
In this period Munch creates some of his most famous motifs, including The Scream (pastel version), Vampire, Puberty and Madonna.
He takes up printmaking, which gives him great freedom to experiment, but also allows him to reproduce his artworks in greater quantities.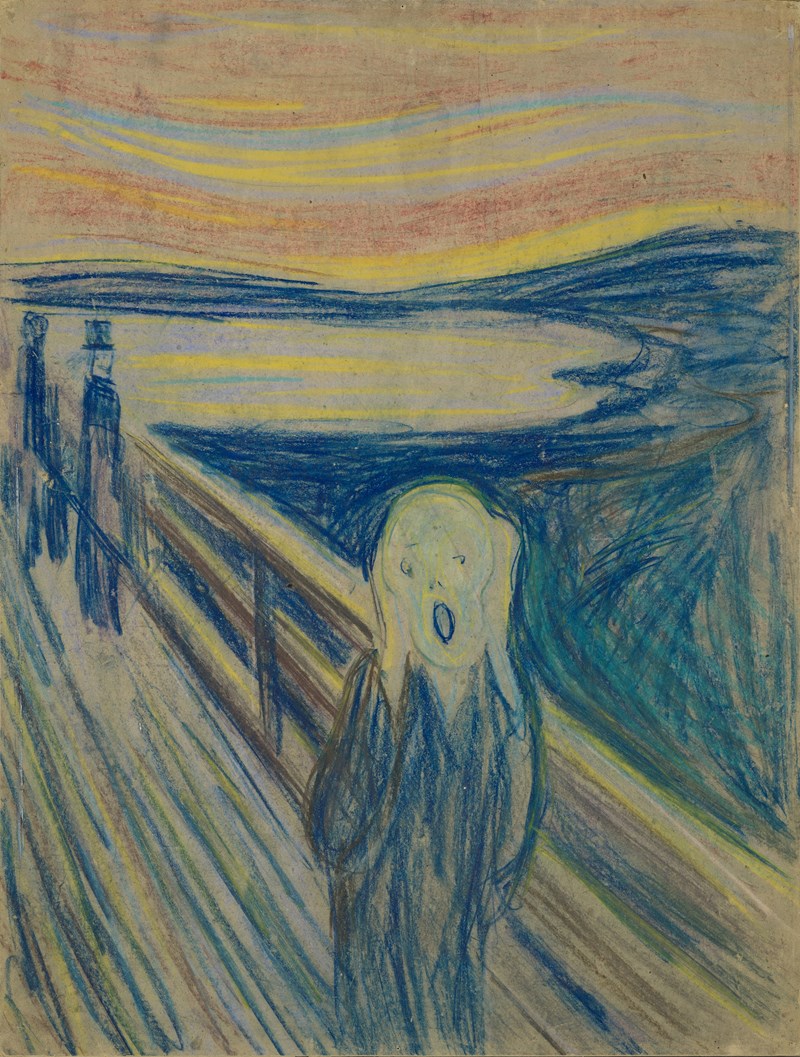 1896–1902: Restless
In 1896 Munch makes an attempt to conquer the Paris art world. He fails. His pictures do not find the same resonance they did in Berlin.
In 1898 Munch meets Mathilde Larsen, called Tulla, and they become a couple and travel together. But Munch is overcome by the same ambivalence that characterizes all his relationships with women. For him, art is more important than anything else. In 1902, their relationship ends in a quarrel, and a gunshot is fired from a pistol Munch keeps in his house. He hurts his hand. It is an incident that will continue to haunt him. He embarks on a creative quest to reinvent himself as an artist. His images from the 1890s, in which he explores inner feelings and personal experiences, suddenly seem outdated. As Europe wakes up to a modern world full of new technologies, mass media, high-speed transportation and urban living, Munch searches for forms to express this new world.
1902–1916: Reborn
In 1902 Edvard Munch presents a group of images representing all the aspects of human existence. He calls it The Frieze of Life. The same year in Berlin, he meets the violinist Eva Mudocci, and they become lovers and friends. His career picks up again, but at the same time, his physical and mental health deteriorates. He travels restlessly, drinks to excess and remains in a constant state of nervousness. In 1908, on the brink of exhaustion, he asks to be committed to Dr Daniel Jacobson's private clinic in Copenhagen, where he stays for several months.
For the first time in years, he is completely abstinent. He rents a house in Kragerø, a small fishing town in Southern Norway, and returns to his homeland for good. Between 1909 and 1916, he works on the decoration of the University of Oslo's assembly hall. The paintings he produces on gigantic canvases are full of life and energy.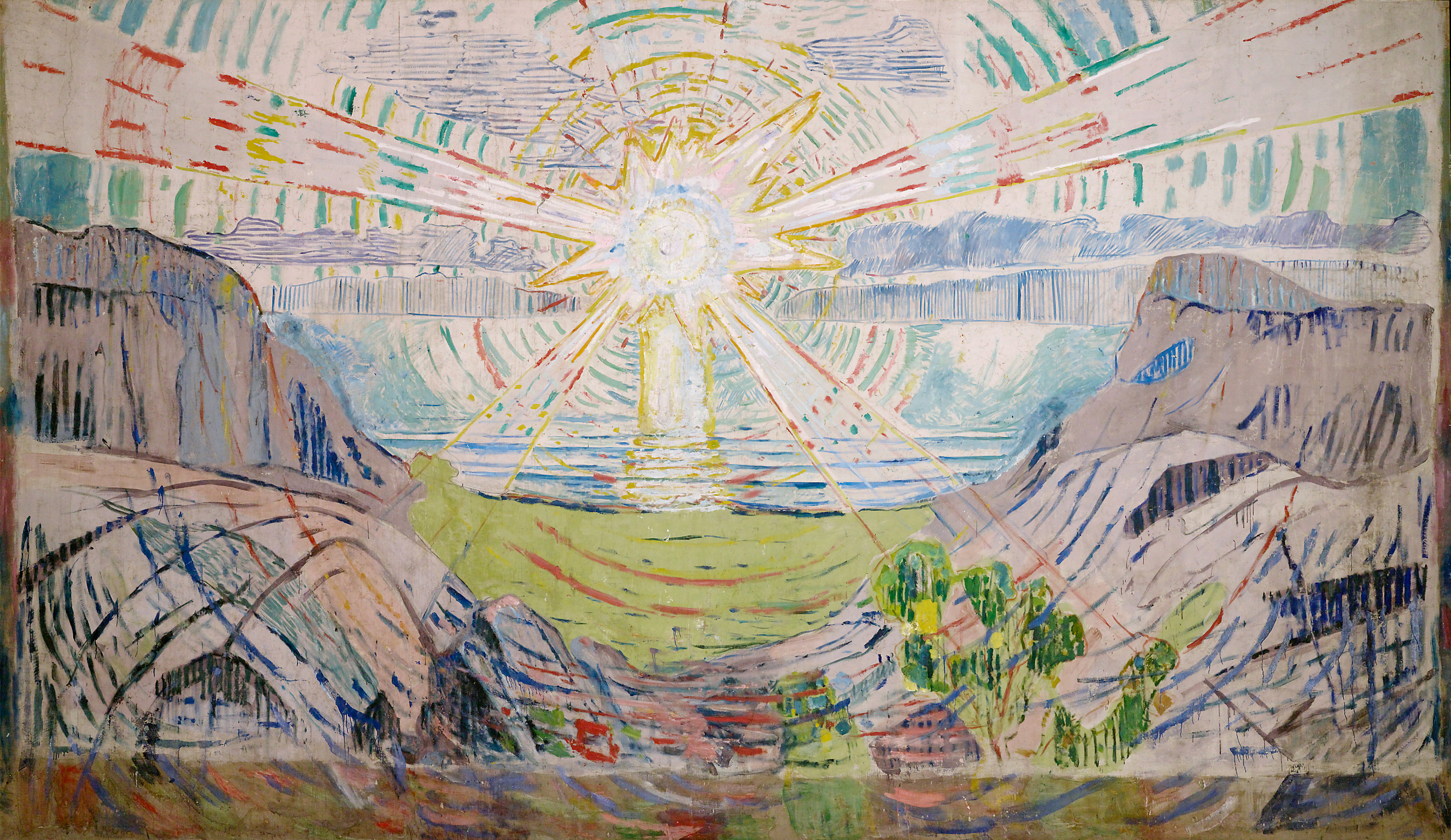 1916–1944: Composed
In 1916, Munch – by now a famous artist – purchases the former plant nursery Ekely on the outskirts of Oslo. He moves into its Swiss-style villa and constructs several studio spaces. He paints and draws the horses in their fields, the elm forest, the fruit trees and the garden, capturing his surroundings in dynamic and colourful brushstrokes.
In 1940 German troops invade Norway and take control of the country. Munch becomes anxious about his artworks. He changes his will and bequeaths nearly all of his works to the municipality of Oslo.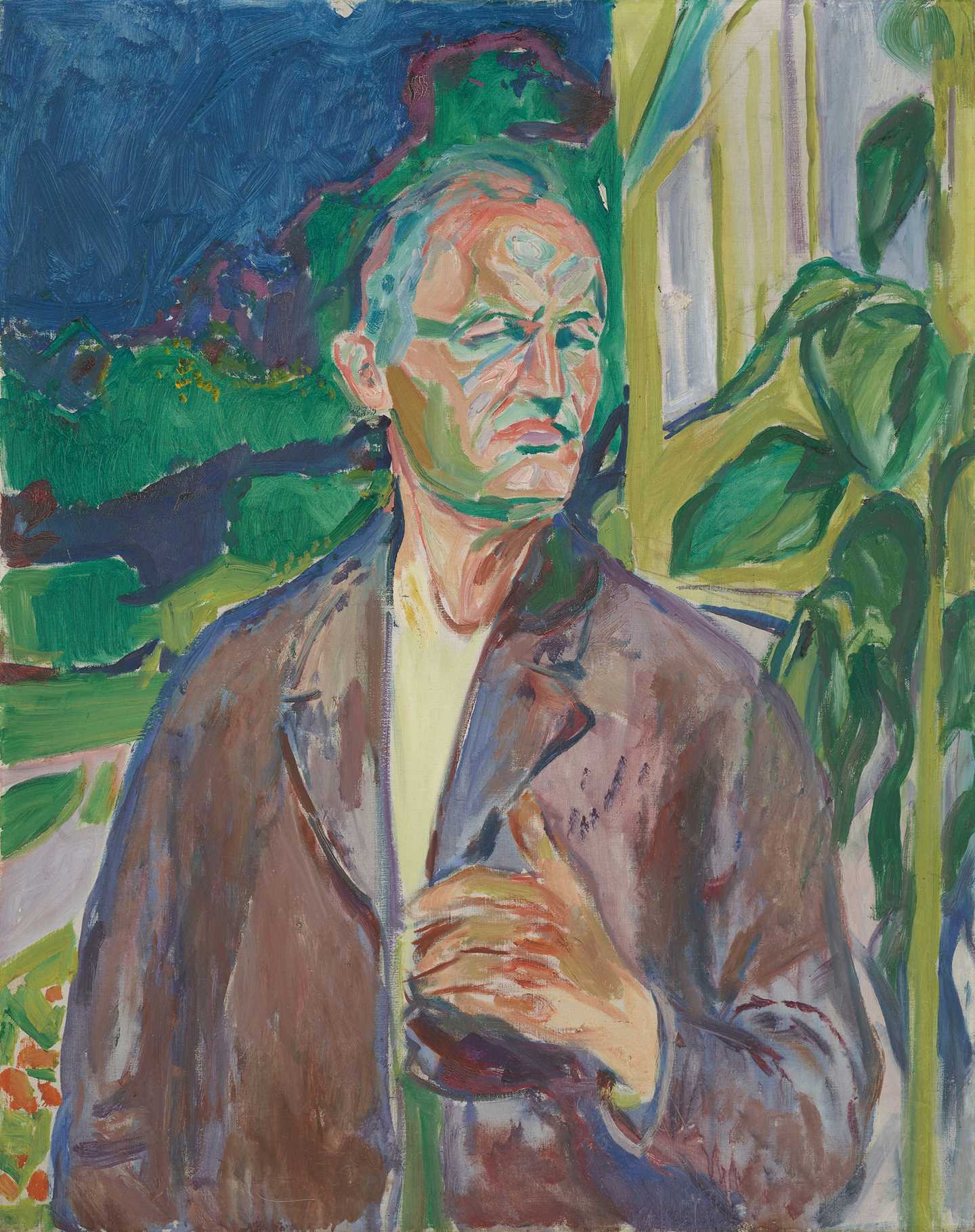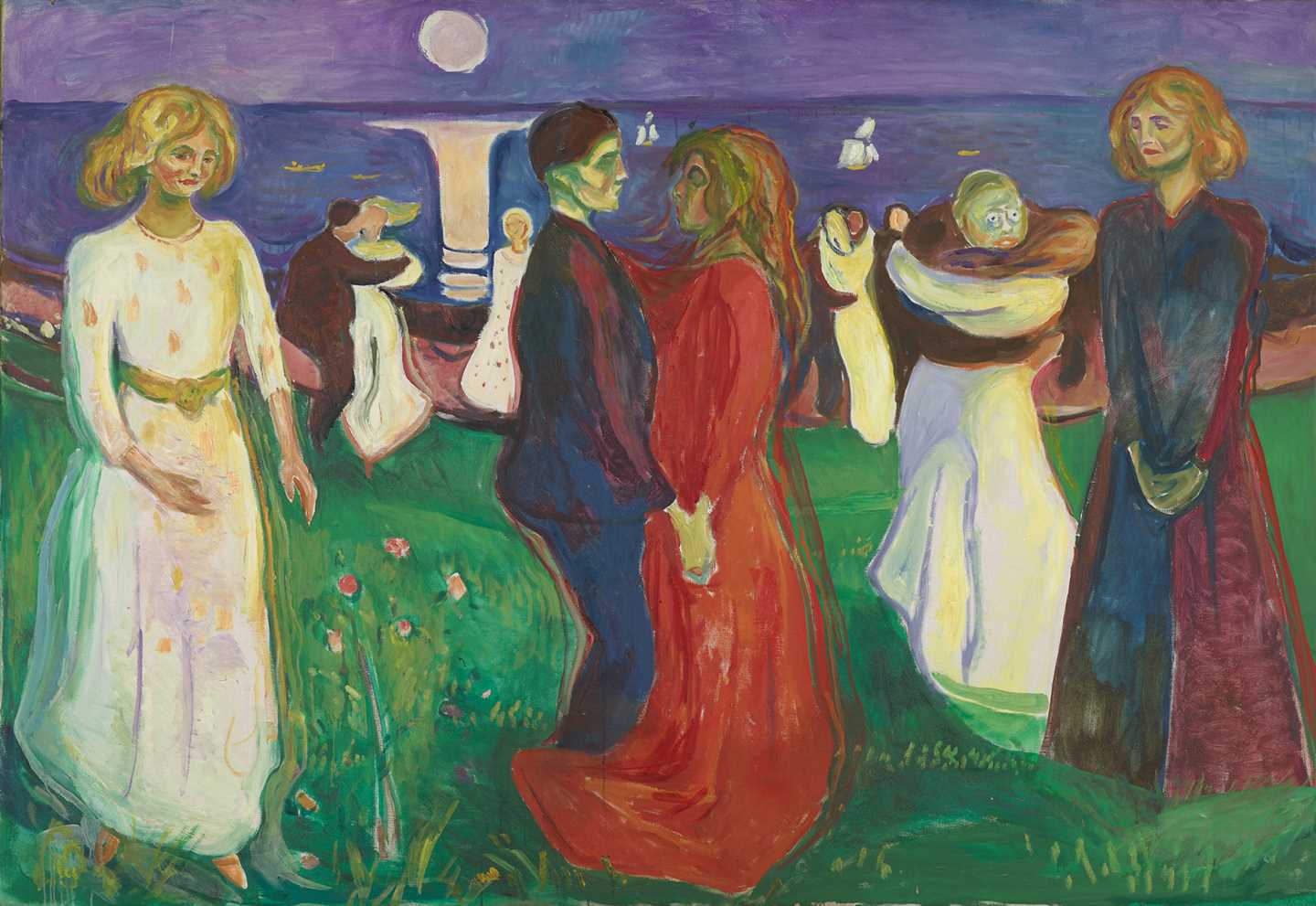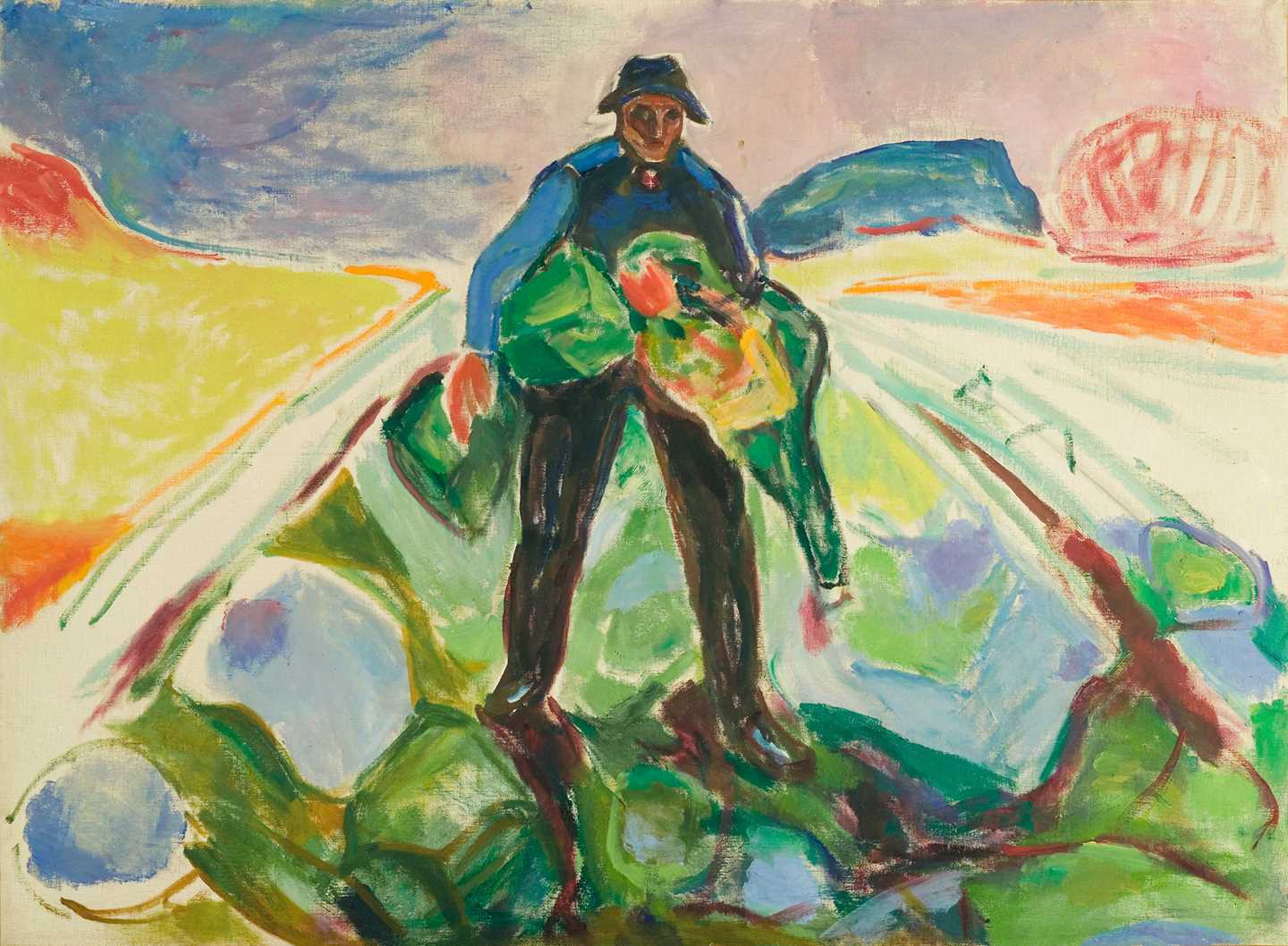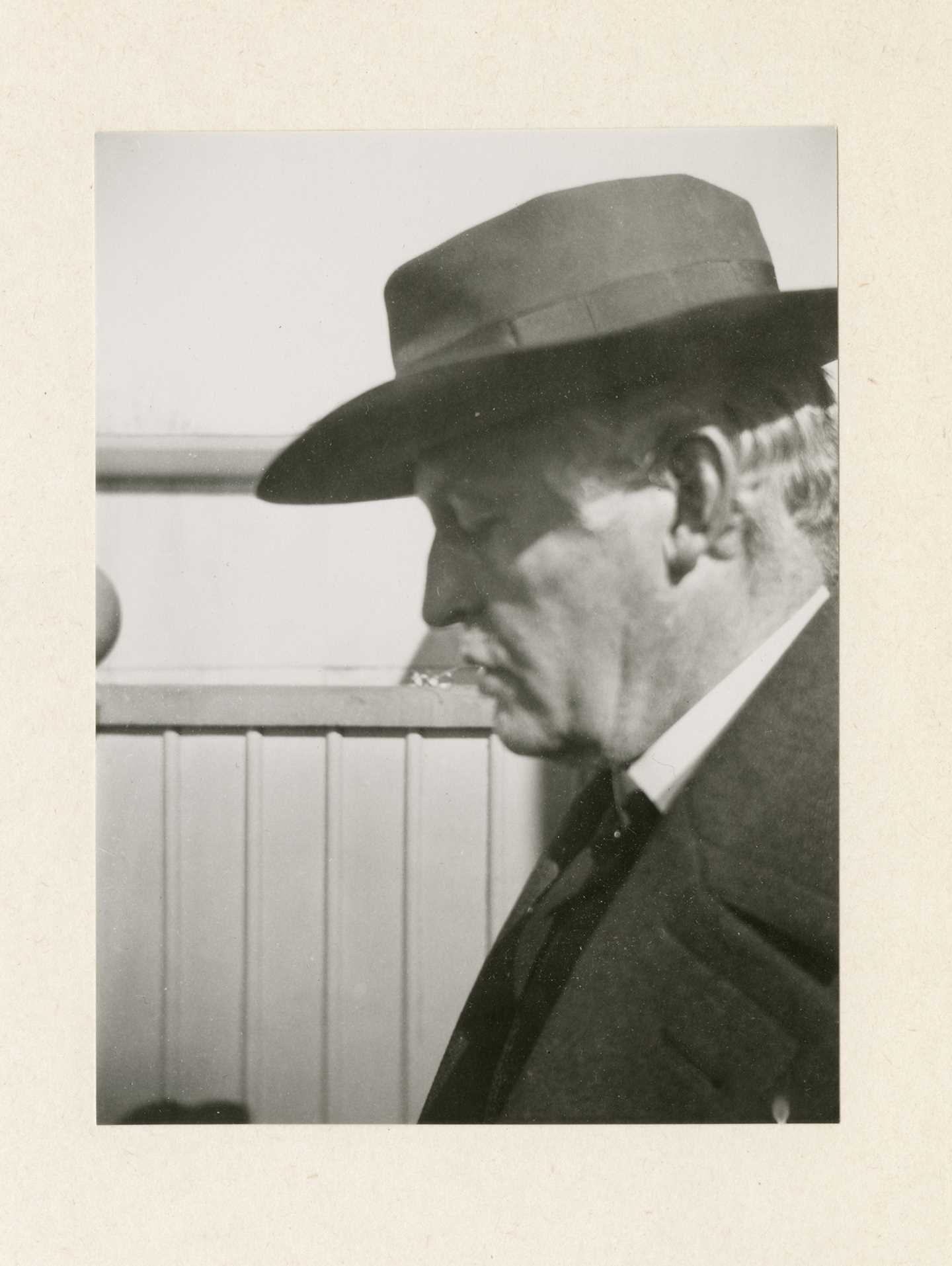 Edvard Munch: Self-Portrait in Front of the House Wall. Oil on canvas, 1926. Photo © Munchmuseet
On 19 December 1943, one week after Edvard Munch's 80th birthday, a gigantic explosion shakes Oslo. Awoken by the blast, Edvard Munch stumbles the winter darkness and later captures the event in a watercolour. The next day he is sick with a cold.
He never fully recovers, and dies peacefully in his sleep on the 23rd of January 1944.