How can we make contemporary art more accessible?
Published: 12.01.2022. Last changed: 09.08.2022
In our new exhibition series, SOLO OSLO, we explore how to make contemporary art accessible to more people. In the following paragraphs, Tove Aadland Sørvåg, who is mentoring the gallery educators for this series, writes about making visitors' experiences central to this work.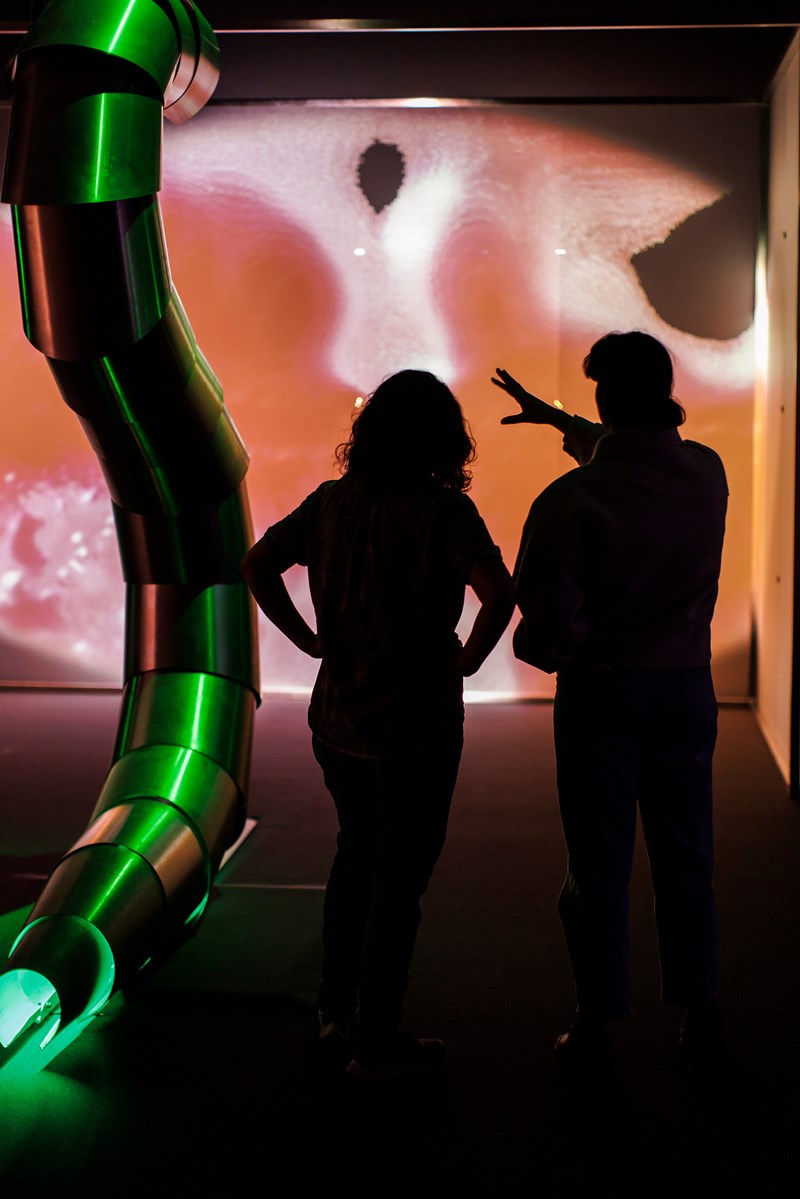 Art, and perhaps contemporary art in particular, is often accused of being exclusionary and inaccessible to the majority of people. Could it be, however, that it's not the art itself that is inaccessible, but rather the ways in which art-world insiders like us choose to talk about it? Could it be that we insiders have focused too much on "What I want to say", and not enough on "What do they want to hear" and "What do they need in order to understand?".
In the SOLO OSLO series, we want to explore how to make contemporary art accessible to more people. Accordingly, we are inviting early-career gallery educators to participate in a major project to be run in close conjunction with the exhibitions and artworks that they will be presenting. We want their approaches to centre on visitors' interests and needs, but otherwise they will enjoy complete freedom when choosing their approaches.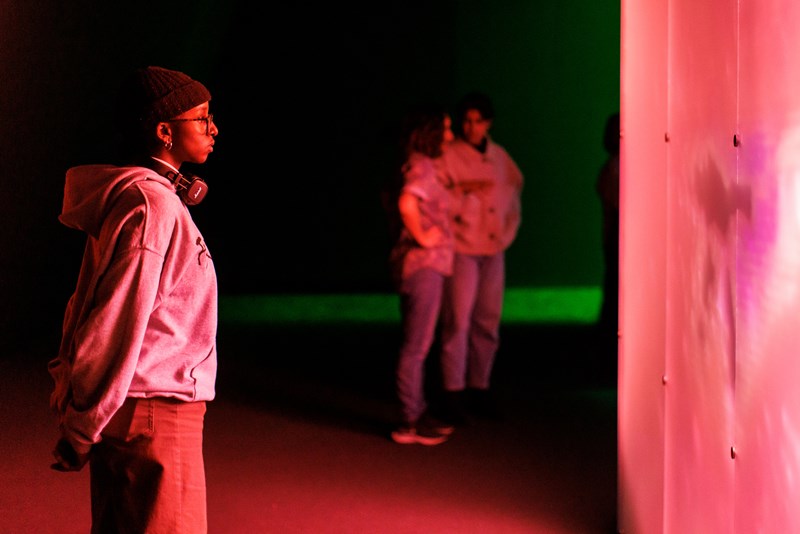 What do visitors need in order to understand the art they are looking at? The various gallery education projects will explore all aspects of this question, inspired by the NABC method's focus on visitors' needs. NABC stands for Needs, Approach, Benefit and Competition and is a method developed at the Stanford Research Institute in the United States. Norway's state broadcaster NRK applied the method in developing several of its TV projects, such as the popular teen dramas 17 and SKAM. The National Museum has also adopted the NABC method as a relevant research methodology.
Each of the gallery education projects will build on insights relating to a specific target audience that the gallery educator perceives as relevant or interesting for the development of their own gallery education practice and the successful presentation of the artist or exhibition in question. The needs of the audience group's members will be identified through conversations, questions and observations. What is needed to ensure that this group of people in particular will have a successful exhibition visit? Are there any barriers to achieving this goal? What are they themselves most hoping to get out of the exhibition?
By finding out about visitors' needs, the gallery educator can facilitate relevant and engaging experiences. A guiding principle in universal design is "what is necessary for some people is good for everyone." We believe that the same applies to gallery education. Our hypothesis is that the benefits experienced by the defined target group when their needs are met, will most likely also enrich other visitors' experiences.
In SOLO OSLO, Zeenat Amiri, gallery educator for Sandra Mujinga, the first exhibition in the series, found that the group she was working with – young adults from multicultural backgrounds – perceived contemporary art as inaccessible and sometimes exclusionary. Taking this finding as her starting point, Amiri developed a project that aimed to show visitors how they are already equipped to understand the art they are looking at. They do not need the museum's opinion about what the art is about: the interpretation takes place within themselves. Their own experiences, and their own physical and personal references, are all they need in order to understand Mujinga's art. We believe that many of our visitors have experienced the same uncertainty when encountering the art world's apparently cryptic spaces, and that everyone's experiences of exhibitions will be improved if they have confidence in their own voices.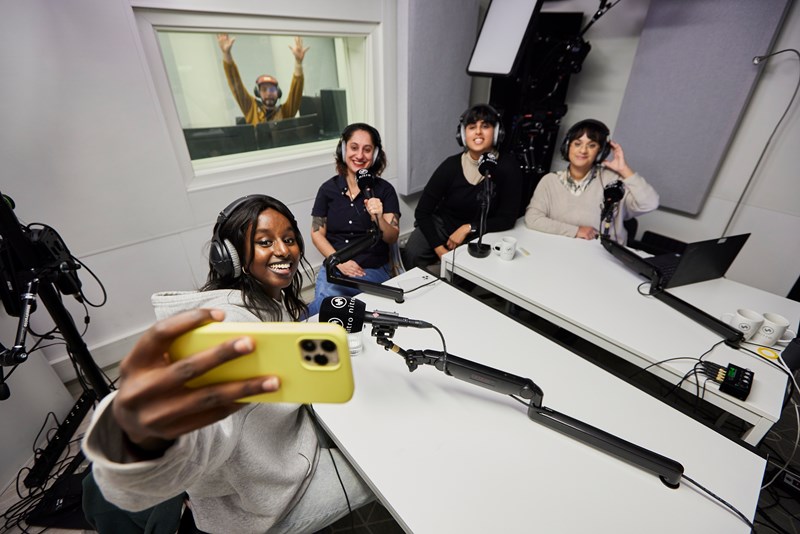 Read more about the Amiri's project SOLO OSLO: Your Voice
As a field, gallery education has traditionally been experience-based and intertwined with the individual educator's encounters with visitors. SOLO OSLO is an ambitious initiative for the museum, not only in relation to contemporary art, but also to the development of gallery education as a field. Funding from Talent Norge and Canica, combined with the museum's prioritization of the project, will allow us to create capacity not only within the institution, and also in the individual gallery educators' working lives, to explore more deeply what it means to have a gallery education practice.
One example is the work of selecting a target group, assessing the group's needs, and reflecting on the consequences these needs have for the project. With SOLO OSLO, we hope to develop the professional skills of our gallery educators and help them to understand how they can become better acquainted with the people who will be looking at the art in question. What can we put in place to improve the target group's experience of the exhibition? Time is a crucial factor here. The freelance gallery educators have limited time and resources. The SOLO OSLO project provides them with the opportunity to explore topics in greater depth. This is one of the major benefits of the initiative. Another important factor is access to resources. The gallery educators will be able to participate in an exhibition project from start to finish. Traditionally, gallery educators only become involved once plans for an exhibition have been finalized. The long time-horizon of our initiative, combined with close dialogue with a multi-disciplinary working group, will give unique insight into, and experience with, the operations of professional art institutions.
My role in SOLO OSLO is to be the gallery educators' point of contact within the museum. I have the pleasure of being sparring partner and supporter, and of sharing my own experiences and thoughts in collaboration with the educators I am mentoring. I have been a freelance gallery educator with my own ideas and professional reflections, and know what it's like to have high ambitions but no time to achieve them. And that is why I'm so happy that at MUNCH we have an opportunity to contribute to developing the professional practices of five different gallery educators over the coming years. I am also convinced that this initiative will be an invaluable resource that will contribute to strengthening the field of gallery education in Norway.