LISTEN! SOLO OSLO: Your Voice
This podcast is for anyone with an interest in art and culture, and particularly for anyone who feels insecure about their own reactions when they encounter contemporary art.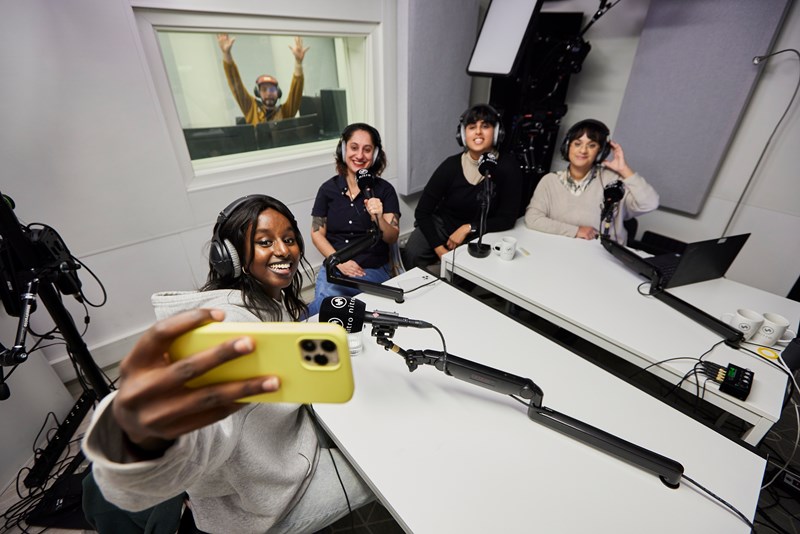 Do you feel insecure about your own responses when you look at contemporary art? Three representatives from Salam, a non-profit organization that supports LGBTQ+ people from Muslim backgrounds – Dr. Henza Anwar, activist Begard Reza and dancer Hamda Barise – join art mediator Zeenat Amiri to talk about their various relationships with art and the spaces where it's displayed.
In the podcast SOLO OSLO: Your Voice you'll hear about various ways of approaching the themes addressed in Sandra Mujinga's exhibition for SOLO OSLO, which is on display at MUNCH from 22 January to 3 April 2022. Listen whenever and wherever you like, but we recommend that you don't listen while actually inside the exhibition. Instead, use this time to immerse yourself in your own experiences and impressions and to form your own opinions – trust in your inner voice!
Some episodes are in Norwegian, and some in English.
Prologue
Salam's interpretations
Artistic spaces and interpretation
Belonging and alienation
SoMe – a type of world building
The potential of speculative fiction
What's the deal with contemporary art?