Call Me by My Name
Can Edvard Munch's pictures of Sultan Abdul Karem help us to understand our own prejudices? In this exhibition, we turn our focus towards historical ideas about ethnicity and race, and address the role of the museum itself in light of present-day questions about racism, identity and diversity.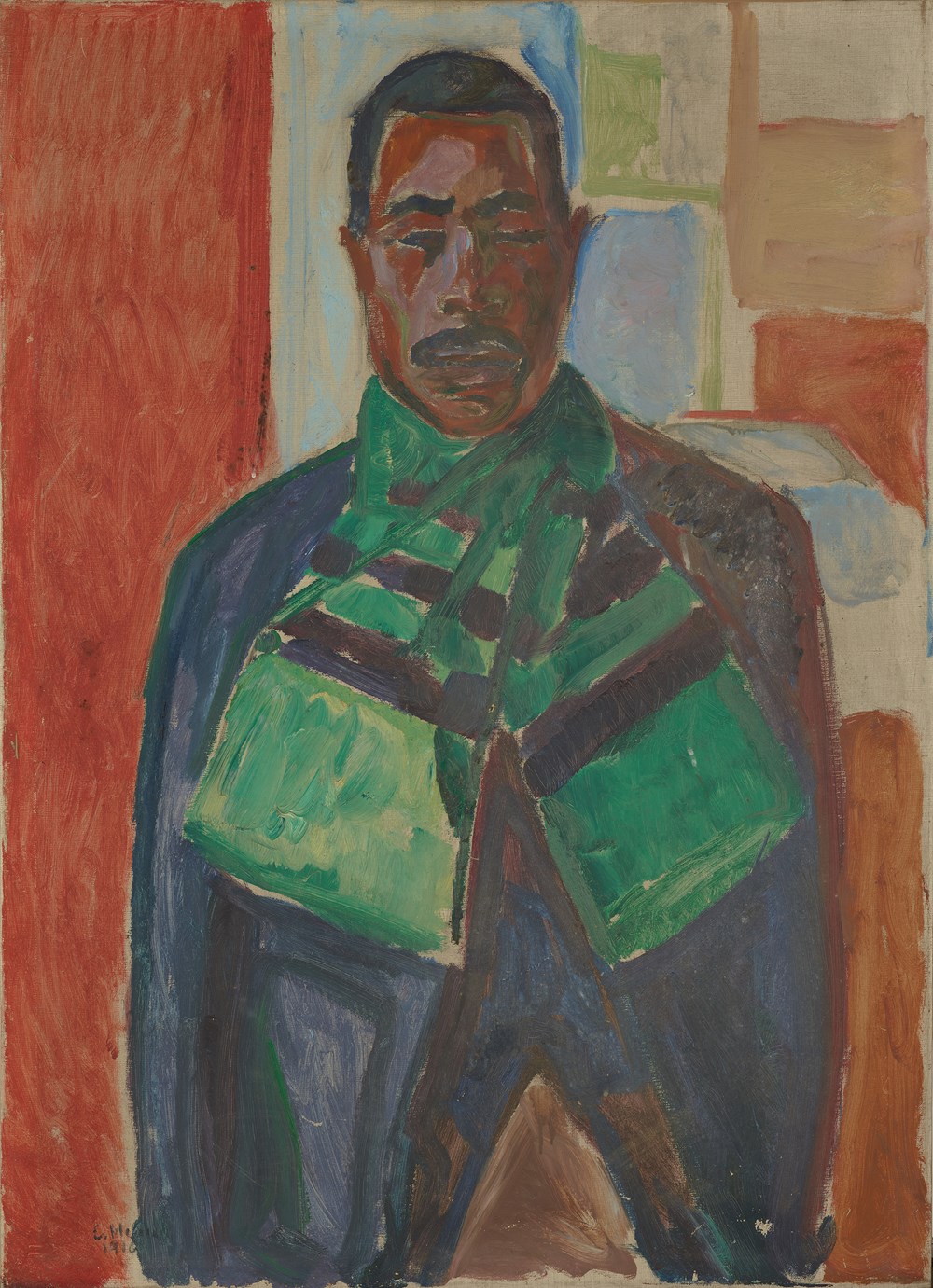 One of the pictures in the museum's collection has long been known by the title Negro with Green Scarf. The picture is a portrait of a man of African origin, whom Edvard Munch met while visiting Hagenbeck's Circus, a German touring circus that came to Oslo in 1916. Munch painted several pictures of this man, who at the circus went by the name of Sultan Abdul Karem. When Munch exhibited the portraits, however, Karem's name did not appear. Instead, the pictures were given titles that today can be perceived as racist and discriminatory. The museum is now in the process of revising these titles.
In this exhibition, we will display all of Munch's paintings of Sultan Abdul Karem together for the first time. Placing the pictures in their historical context will allow us to see them and Munch's titles in light of attitudes at that time towards ethnic minorities, particularly Africans. At the same time, we can identify links to the everyday racism and discrimination against ethnic minorities that we see in our own time. When examining how Munch saw Karem, perhaps we may recognize ourselves, our own attitudes and our own prejudices about people who are different from us.
What titles should we give to the pictures of Sultan Abdul Karem today?
Take a pic of the artwork, contribute with your suggestion for a new title and mark it with #callmebymyname on social media.
This exhibition is curated by Mohamed Abdi og Lars Toft-Eriksen.