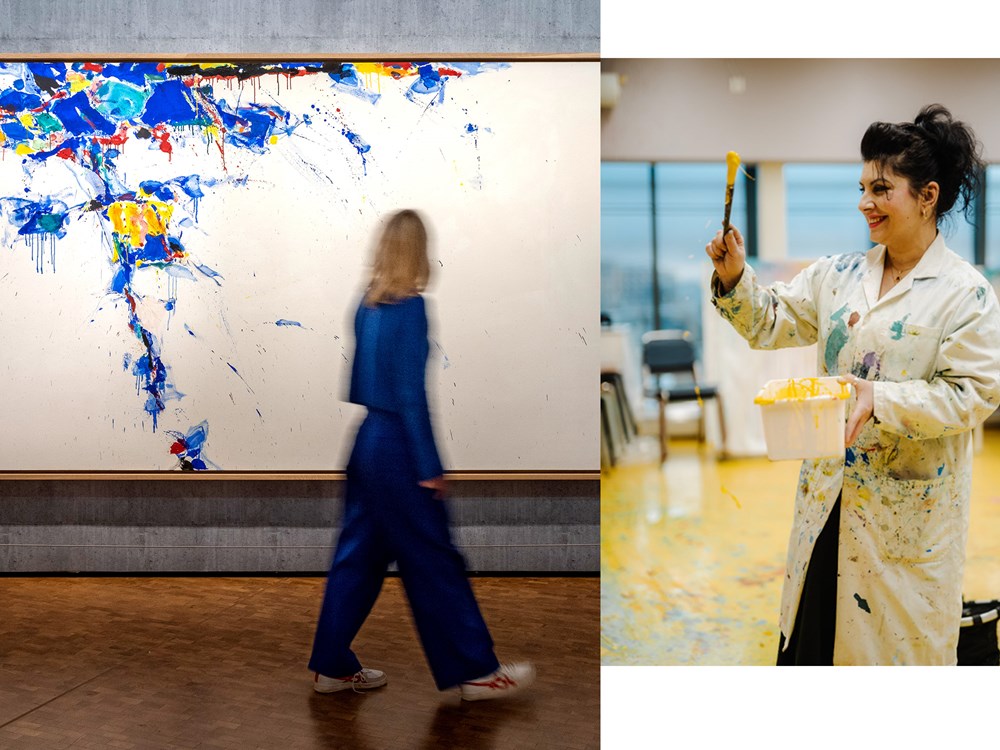 Member guided tour and workshop
The Shape of Freedom
Explore the exhibition with our art mediator to get unique insight into the exhibition and let your creativity run free in our painting workshop!
Event
Meeting point: Lobby
Place: Floor 3. Meet up in the lobby 10 min. in advance
Duration: 45 min. tour and 30 min. workshop
How can you cast emotions on a canvas? Can self-portraits be abstract? Can you dance a work of art? And how does freedom really look like? These are some of the questions we explore on the guided tour of The Shape of Freedom and that you get to try out in our painting workshop.
We invite members to join us for an expressive, social and playful painting workshop, loosely based on the approaches of the abstract expressionists. For them, the action itself was as important as the finished work. By improvising to a pattern in rhythm with jazz impros, they could express newfound freedom and creative joy, or find an outlet for post-war trauma and nagging worries. Now you get the opportunity to try this painting style in practice.
Practical info: We have shoe covers and protective suits and will use water-based paint. We still recommend that you leave your latest white sneakers at home this day. Half the group will start with the guided tour, while the other half will start with the painting workshop.
This event is free and exclusive for MUNCH members.
Not a member yet? Check out if membership is something for you