My Munch: Tracey Emin about Model by the Wicker Chair
British artist Tracey Emin talks about one of her favorite works by Edvard Munch, Model by the Wicker Chair.
In the video above, british artist Tracey Emin talks about Model by the Wicker Chair, one of her favourite Munch paintings, into which she reads an entire story.
As an artist Munch has had the biggest effect on me, throughout the whole of my life.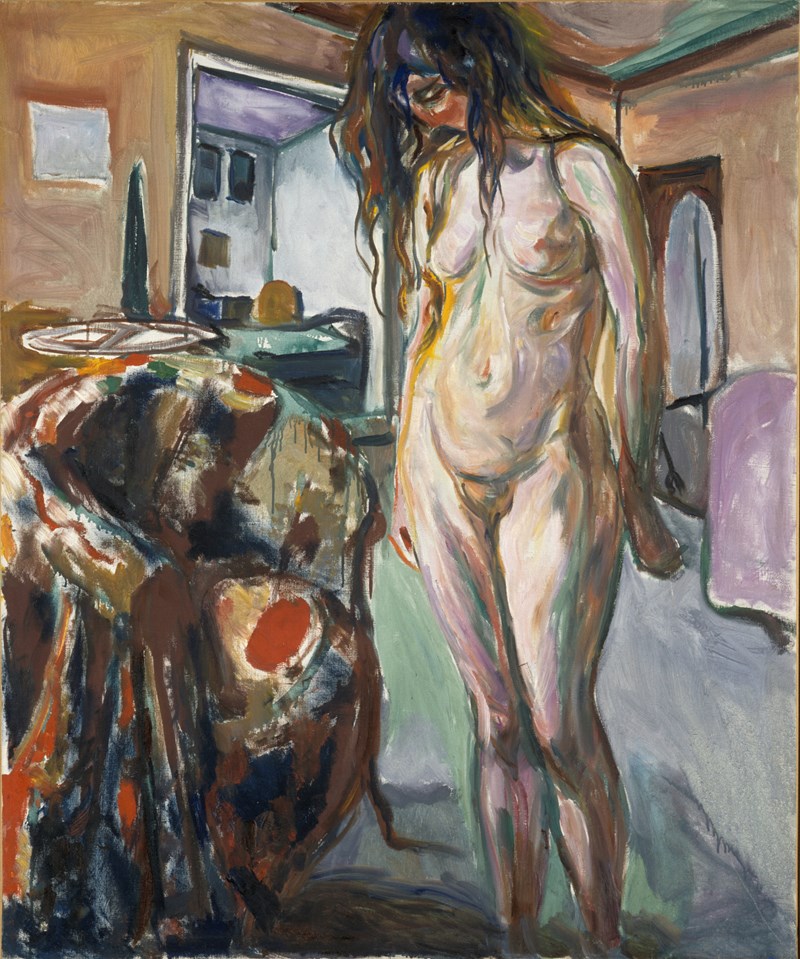 About Tracey Emin
Tracey Emin (b. 1963) is a British contemporary artist, known for her autobiographical and confessional artwork.Emin produces art works in a variety of media including drawing, painting, sculpture, film, photography, neon text, needle works and sewn appliqué.
She had her international breakthrough by the end of the 1990s and has since then exhibited at the most renowned art institutions as Kunstmuseum Bern, Victoria & Albert Museum, Hayward Gallery, Tate Britain, the Leopold Museum in Wien and Musee d'Orsay in Paris. In 2007 she was the chosen artist for the British Pavilion at the Venice-biennale. In 2011 she was appointed Professor of Drawing at the Royal Academy in London. Emin's work can be found in numerous public and private collections around the world including the Hara Museum, Tokyo; the Museum of Modern Art, New York; National Portrait Gallery; London, Tate Britain; London and Centre Georges Pompidou, Paris.
Do you have one Munch painting that means something special to you? In the series My Munch you meet people with who have a strong connection to Edvard Munch's art. They tell you about their favourite Munch work, and why it means so much to them.