Amfi
Our intimate circle-shaped hall provides a very special setting for your event.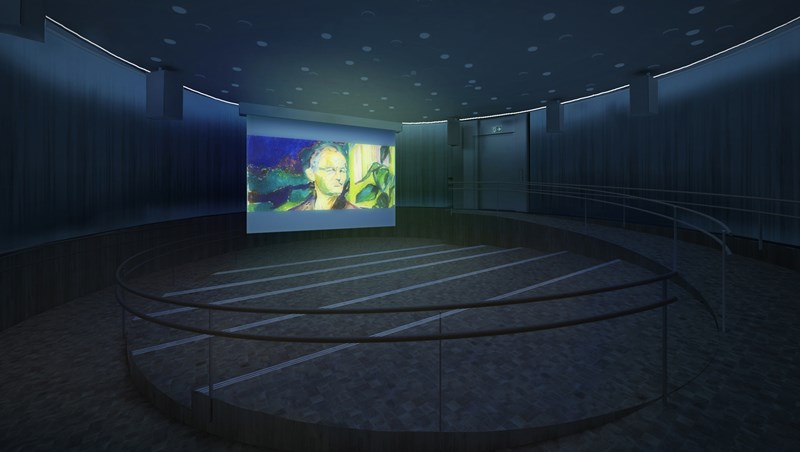 The unique amphitheatre, situated in the midst of the Foyer, is particularly well-suited to film-showings, seminars and lectures. The movable chairs allow for alternative seating formats. Drapes can partially or completely block views into the venue according to your requirements.
About Amfi:
48 seated guests
60 m2
Surround sound
16:9-format screen with a Panasonic 20K ANSI projector
For further technical specifications, contact our technical manager Lasse Baklien.