Amfi
Our intimate circle-shaped hall provides a very special setting for your event.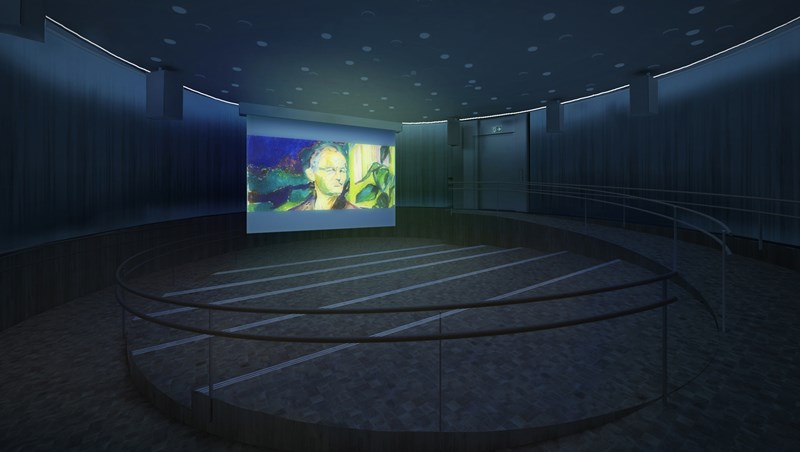 The unique amphitheatre, situated in the midst of the Foyer, is particularly well-suited to film-showings, seminars and lectures. The movable chairs allow for alternative seating formats. Drapes can partially or completely block views into the venue according to your requirements.
About Amfi:
48 seated guests
60 m2
Surround sound
16:9-format screen with a Panasonic 20K ANSI projector
For further technical specifications, contact our technical manager Lasse Baklien.
For all events we can provide a customized talk by one of our expert museum educators. You can also choose to combine this with an exclusive private tour of one of our exhibitions.
Our venues in MUNCH Bjørvika are fully booked for 2021. We no longer respond to requests regarding Tøyen.
For price request and more info, contact utleie@munchmuseet.no