Installation of MUNCH's logo sign
At the beginning of December 2020, our logo sign was mounted on the new MUNCH in Bjørvika.
In the middle of the darkest period in Oslo, the MUNCH façade sign was lit on the new building , which opens to the public in 2021.
Read more about the new MUNCH here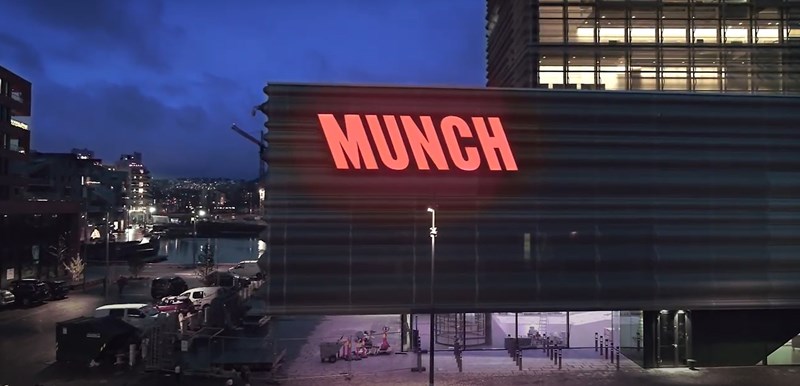 The logo leans 20 degrees to the left, like the building's architecture, provided by estudio Herreros. The sign can change color depending on the occasion, and is a total of about 9.5 meters wide and 2.5 meters high. The construction is made of lacquered aluminum, has a white canvas front, and the lighting is done with LED technology.
Thanks to the parties involved: North Design, FocusNeo, Endpoint, estudio Herreros and Oslo Municipality