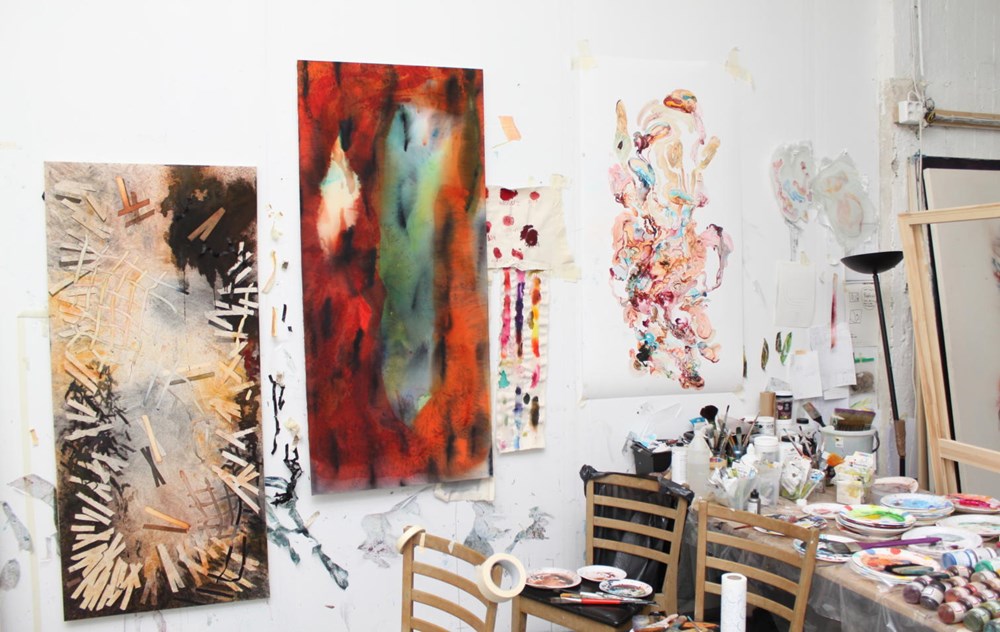 Jorunn Hancke Øgstad
Crocodile Tears
Munchmuseet on the Move - Kunsthall Oslo.
Exhibition
Munchmuseet on the Move - Kunsthall Oslo, Dronning Eufemias gate 34
The programme for Munchmuseet on the Move-Kunsthall Oslo is based on the Stenersen Collection, a gift from the Norwegian collector Rolf Stenersen to the City of Oslo in 1946. Stenersen was a modernist poet who also wrote a biography of Munch. As a collector he supported young, progressive artists, mostly painters, based in Norway but with an international outlook, who had proven their talent and ability within the art world but not yet found widespread recognition. Each year, we commission an Oslo-based contemporary artist whose work meets these criteria, and we are very pleased to present this solo exhibition of new paintings by Jorunn Hancke Øgstad.
Hancke Øgstad (b. 1979) lives and works in Oslo and Los Angeles. She graduated with a Master's degree from the Oslo National Academy of the Arts. Øgstad has exhibited at Kunstnernes Hus, UKS, QB Gallery, Lynx, NoPlace, Podium (all Oslo), Kristiansand Kunsthall (Kristiansand), Rake Visningrom (Trondheim), RH Contemporary (New York) and El Parche (Bogotá).