The Mother at Inger Munch's Pier
At the age of five, Edvard Munch lost his mother Laura. In June 2022, the artist's spirit got a new companion in the nine-meter-high sculpture The Mother by Tracey Emin.
Just south of MUNCH is a new developed area on piles in the sea, which has been named Inger Munch's pier. A flower meadow based on seeds collected in the inner Oslofjord has been laid out here, and in June 2022, The Mother – a nine metre tall bronze sculpture – will also find its place amongst the flowers.
The sculpture is made by the artist Tracey Emin, and depicts a large, kneeling figure who holds gently around something we can not see, with its back to the museum.
The work was selected from several entries through an international art competition in 2018. The jury's statement describes the choice of artwork as follows:
The jury believes that this proposal will appeal to a wide range of visitors and that The Mother has the potential to become a site-specific landmark and a symbol not only for the Munch Museum, but also for Oslo's harbor area.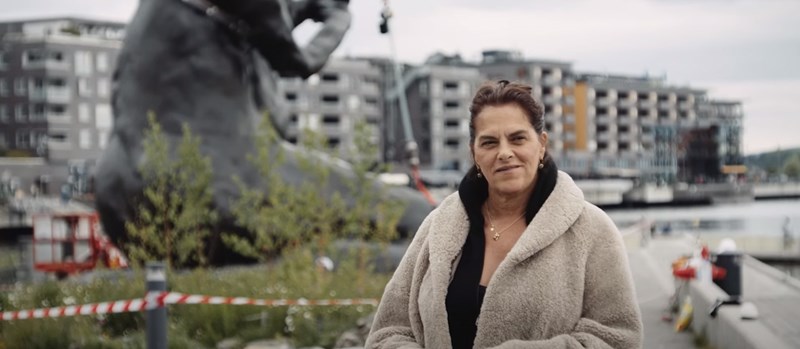 Tracey Emin (born 1963) is one of the UK's most celebrated and controversial contemporary artists. Her long-standing fascination with Edvard Munch began at an early age and was a key factor in Emin's decision to become an artist.
The Ministry of Culture in Oslo Municipality has commissioned and is responsible for the purchase and installation of The Mother. You can read more about the project here.