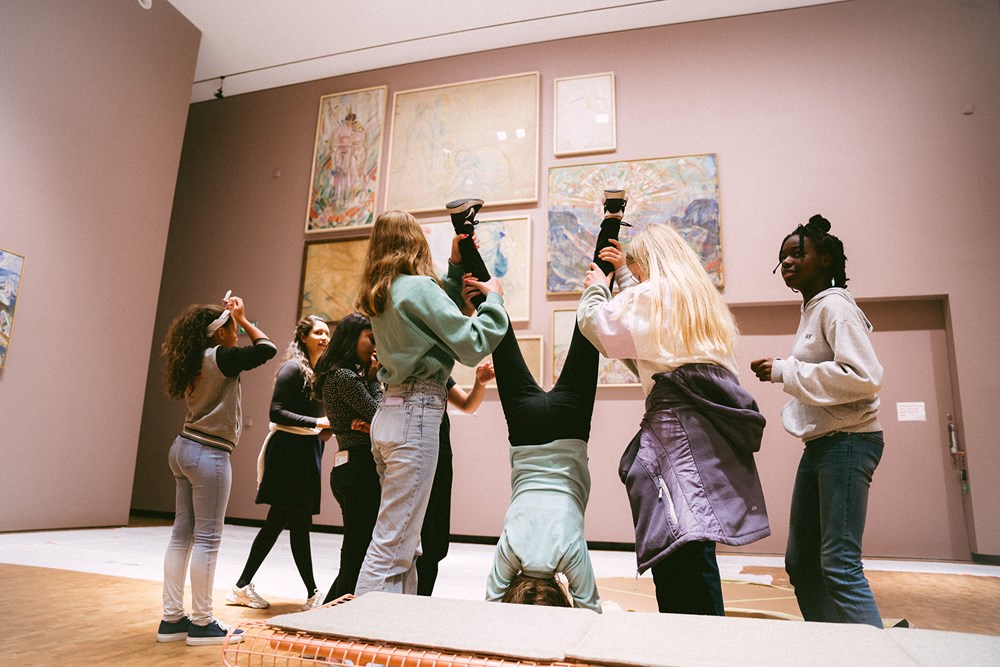 Edvard Munch Infinite
4-7th grade
There are infinite ways of looking at Edvard Munch's work. What do you see?
A playful tour of our Edvard Munch Infinite display with 4th to 7th graders. Pupils will get to see world famous pictures like The Scream, as well as lesser-known Munch paintings. The way we view Munch's pictures changes according to the times we live in, and perspectives on his art are constantly changing.
The tour is relevant to all three cross-disciplinary subjects: public health and life skills, democracy and citizenship and sustainable development. Starting with the pupils' own interests, we will cover topics including symbolism, what a museum is, and different types of inclusivity and exclusion. The way we view Edvard Munch's pictures is affected by the times we live in. Perspectives on his artworks are constantly changing.
Suitable for: from 1st grade and students.
Price: 600 NOK, for groups up to 30 pupils/students
Duration: 45 min, calculate 1 hour including transfer. After completing the tour, you can move around freely in all exhibitions.
Place: Attendance in the lobby