The Research Library
Our library is a research library that manages the collection, including all documentation and accrued knowledge about Edvard Munch, and makes it available for in-house as well as external research.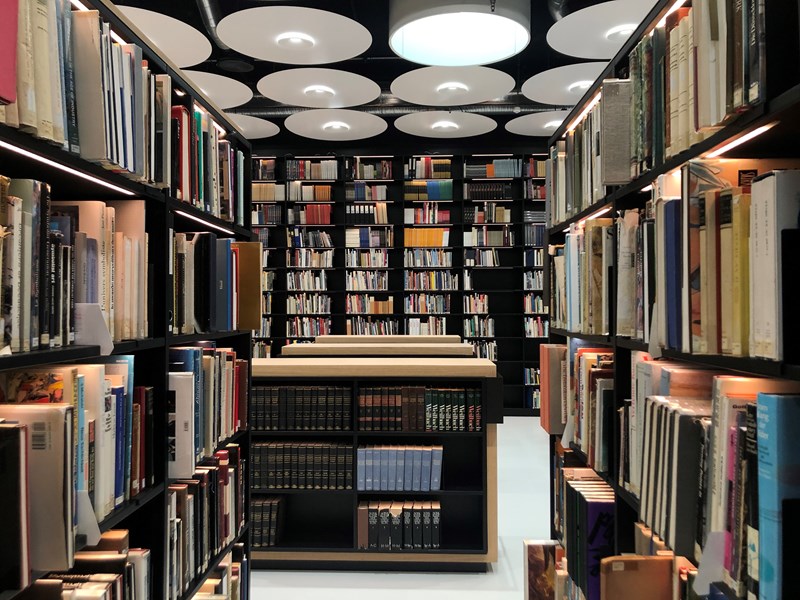 Opening hours
Tuesday–Friday: 09–15
Closed: All of July
The library's collections consist of:
Literature pertaining to Edvard Munch: Books, dissertations, articles and exhibition catalogues
Literature pertaining to visual art ca. 1850–1950, roughly 30 000 volumes
Transcriptions of Munch's correspondence, journals and notes
Newspaper clippings that cover Edvard Munch's lifetime
A extensive collection of documentary photographs: from Munch's life, his portraits and exhibitions
Edvard Munch's private library is located behind glass doors in a separate room in the library.
Search the library's database here
Visit
It is desirable that visitors announce their arrival in advance by e-mail or telephone. Visitors must register at the staff entrance to the left of the museum's main entrance. In the library there are wardrobes where outerwear and large bags must be placed. The cloakroom in the museum's lobby can also be used.
Contact: