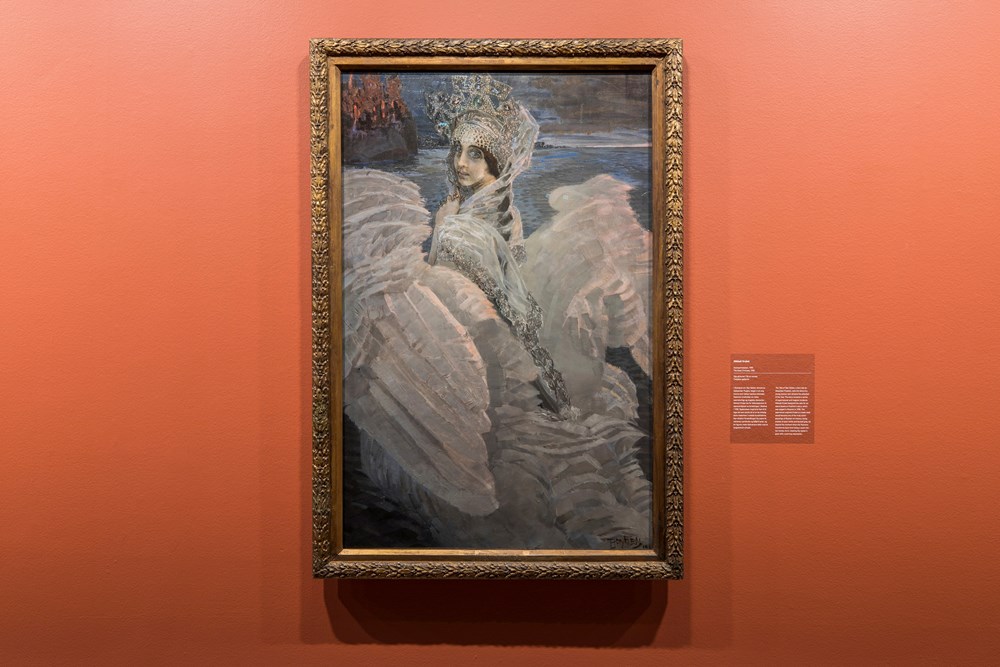 The Swan Princess
Russian Art 1880–1910
This exhibition will provide a rare opportunity to see works by some of Russia's foremost artists. By virtue of a unique collaboration with the Tretyakov Gallery, Munchmuseet has gained access to some truly iconic Russian works of art.
Above: Mikhail Vrubel: The Swan Princess. Oil on canvas, 1900.
© Tretyakov Gallery
The Swan Princess gets its name from a famous painting by Mikhail Vrubel, inspired by the tale of a young Russian princess in swan feathers. It brings us into one of the most powerful and expressive periods in Russion art, a world of mystique, fairy tales and folklore.