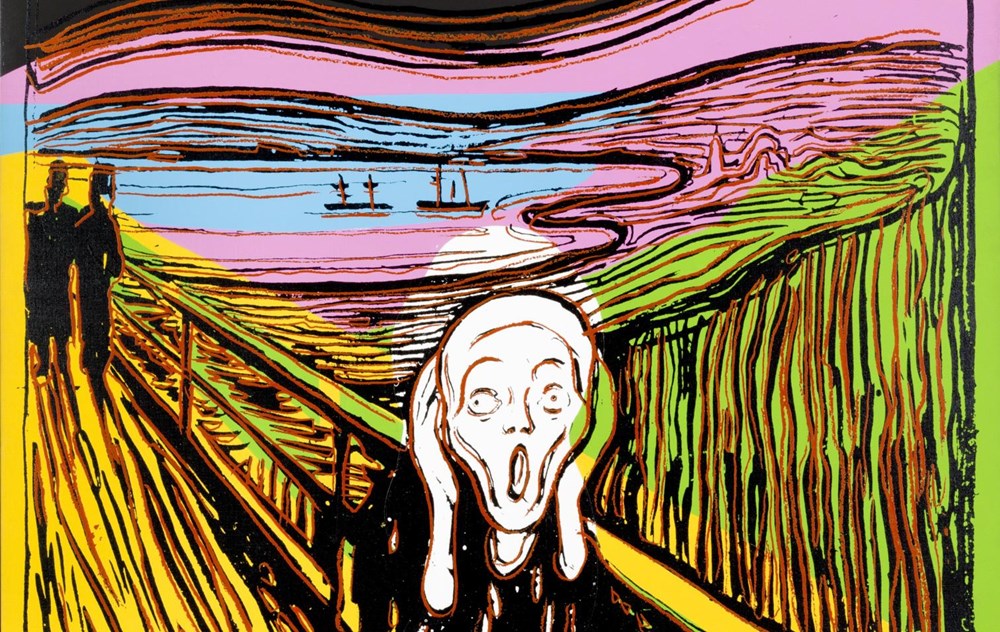 Andy Warhol – After Munch
Munchmuseet on the Move - Kunsthall Oslo.
Exhibition
Munchmuseet on the Move - Kunsthall Oslo, Dronning Eufemias gate 34
In 1983–84, Pop artist Andy Warhol (1928–87) produced a series of 15 prints with images taken directly from some of Edvard Munch's most renowned motifs. Warhol had long regarded Munch, alongside Henri Matisse, as one of his favourite artists, and he had visited Oslo in 1973 to view Munch's works at the National Gallery and the Munch Museum.
Like most of Warhol's best-known works, these are copies which at the same time transform the sense and meaning of the originals. The paintings describe a transaction in which the famously superficial Warhol becomes a profound and important figure in the history of art, while Munch, tortured and brooding, is best known for the mass-culture icon that The Scream has become.