EMMA & EDVARD

LOVE IN THE TIME OF LONELINESS
In Flaubert's groundbreaking novel Madame Bovary, Emma Bovary's penchant for romantic dreams leads her to marital infidelity and ends in tragedy. In an audio-visual interaction between Munch's art and Flaubert's text, we can see surprising connections and gain new perspectives on the respective works, and – if we let it – also on our own lives.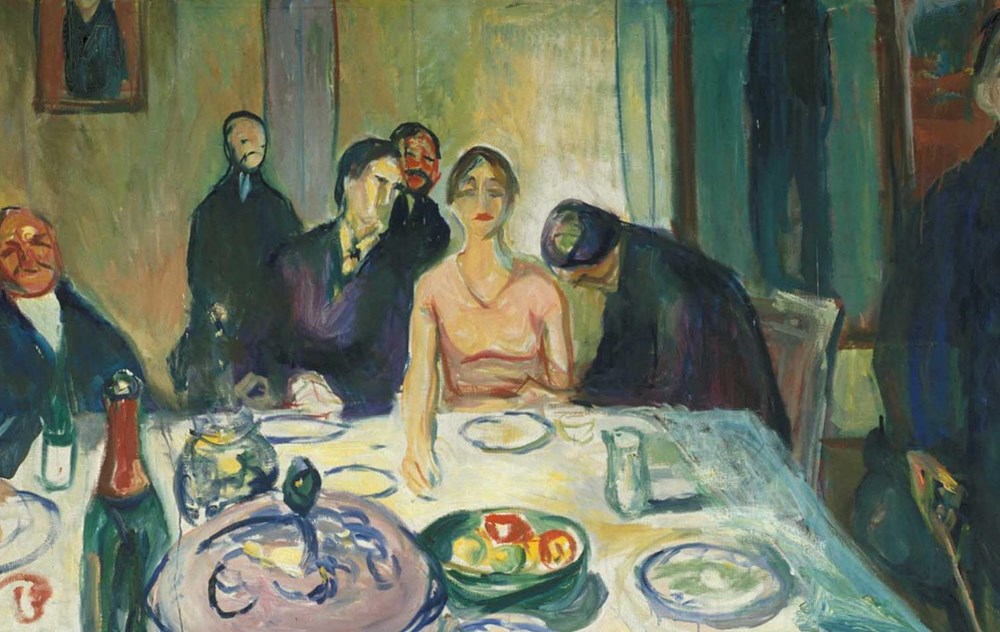 Exhibition
Munchmuseet, Tøyen
For the first time, the works of Edvard Munch are being exhibited together with a comprehensive video installation. Madame B (2014) has been created by Michelle Williams Gamaker together with the internationally renowned culture theorist, artist and curator Mieke Bal, who is also curator of this exhibition.
Madame B is a modern interpretation of Flaubert's 1856 novel. By juxtaposing Edvard Munch's works and the video installations, the modernity of Munch's works is brought into focus. Through this confrontation, we are challenged to reflect upon how we view one another in social contexts.
The installation comprises eight video installations together with around 75 of Munch's works – both well-known works as well as rarely exhibited paintings and graphic works. The different halls of the exhibition are linked to themes surrounding the subject of social loneliness and the cinematic form of expression. Loneliness is often caused by a lack of communication and manifests itself through a socially awkward exchange of sideways glances. The Wedding of a Bohemian, one of Munch's great works, provides a good example of failed communication: the bride is isolated in her loneliness despite being surrounded by seven men. The painting is exhibited in close proximity to a wedding scene in the Madame B video installation showing newlywed Emma B – ruefully and in desperation – moving amongst the guests, who are busily occupied gossiping about her. The direct (audio-)visual interplay between Munch's art and Flaubert's texts provides us with the opportunity to make up our own stories. Consequently, we will see surprising connections and gain new perspectives of the respective works, and – if we let it – also on our own lives.
To tie in with the exhibition, Mieke Bal has produced a comprehensive book that deals with the cinematic element of Munch's art by combining contemporary art theory with her own unique approach to art – direct and intimate.