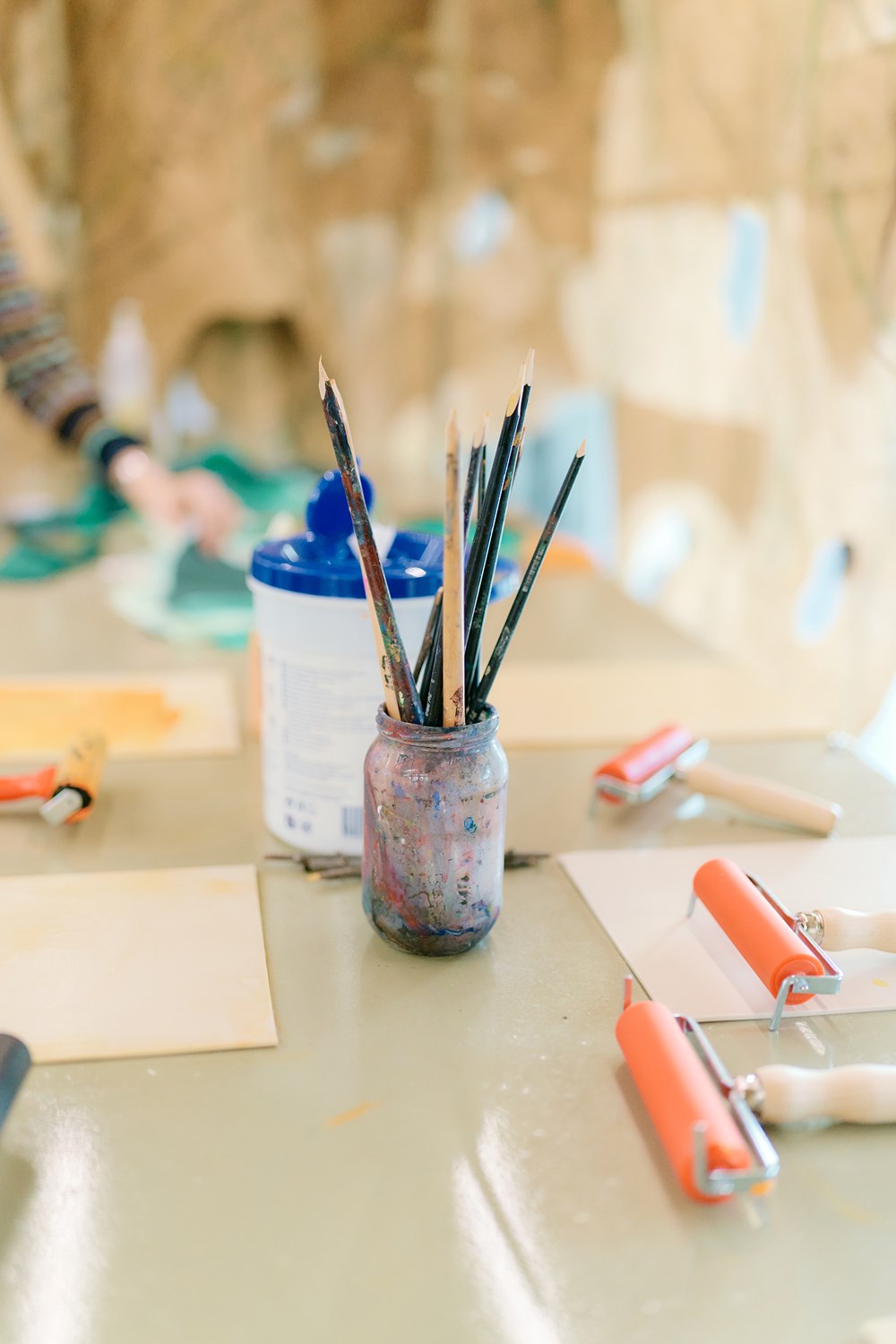 Munch's Painting methods
workshop and gallery tours for our schools and students
Through a combination of workshops and gallery tours, the children will enjoy a different kind of encounter with Edvard Munch's art, an encounter centered around their own experiences.
Event
Exhibition and workshop
Suitable for: from 4th - 3. secondary school
Price: 600 NOK, for groups up to 30 persons
Duration: 45 min, calculate 1 hour including transfer
Place: Meet up in the lobby
Edvard Munch liked taking chances when painting his pictures. He used rapid brushstrokes and covered large surfaces.
He often mixed his colours on the canvas itself and added new, wet paint before the previous layers had dried.
It didn't matter if things got a bit messy. His paintings therefore often feature fresh, spontaneous strokes that look as if they have just been painted.
Certain details are almost like small abstract pictures in themselves, with clear, colourful strokes.

In this workshop, participants can get intimate with Munch's painting style, and discover new aspects of his pictures. You might even come away with a new understanding of what painting can mean!