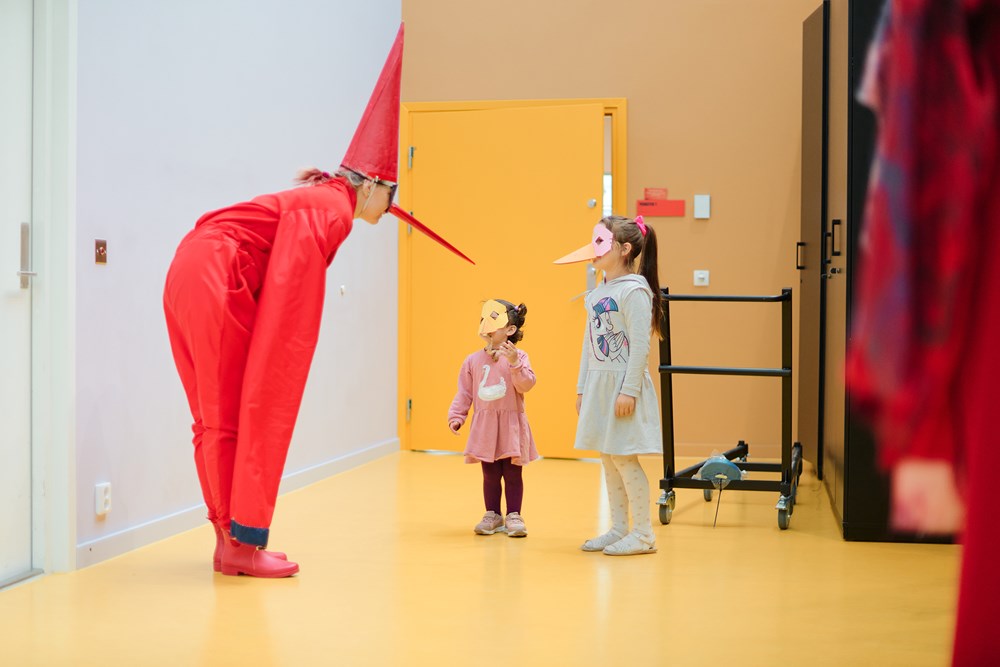 Neighbourhood Art Day: A meeting with Munch
Gamle Oslo
We invite families from Gamle Oslo to join us for an informal afternoon at the museum.
Event
Meeting point: lobby
Twice a year, we invite families to experience art at MUNCH. There will be opportunities to join our new and more well-established educational activities. Our staff will be available to chat about art over a cup of tea or coffee. We will provide light snacks.
There will be a mask-making workshop and a parade through the exhibition Edvard Munch Infinite.
The artist Karin Augusta will lead the workshop and parade.