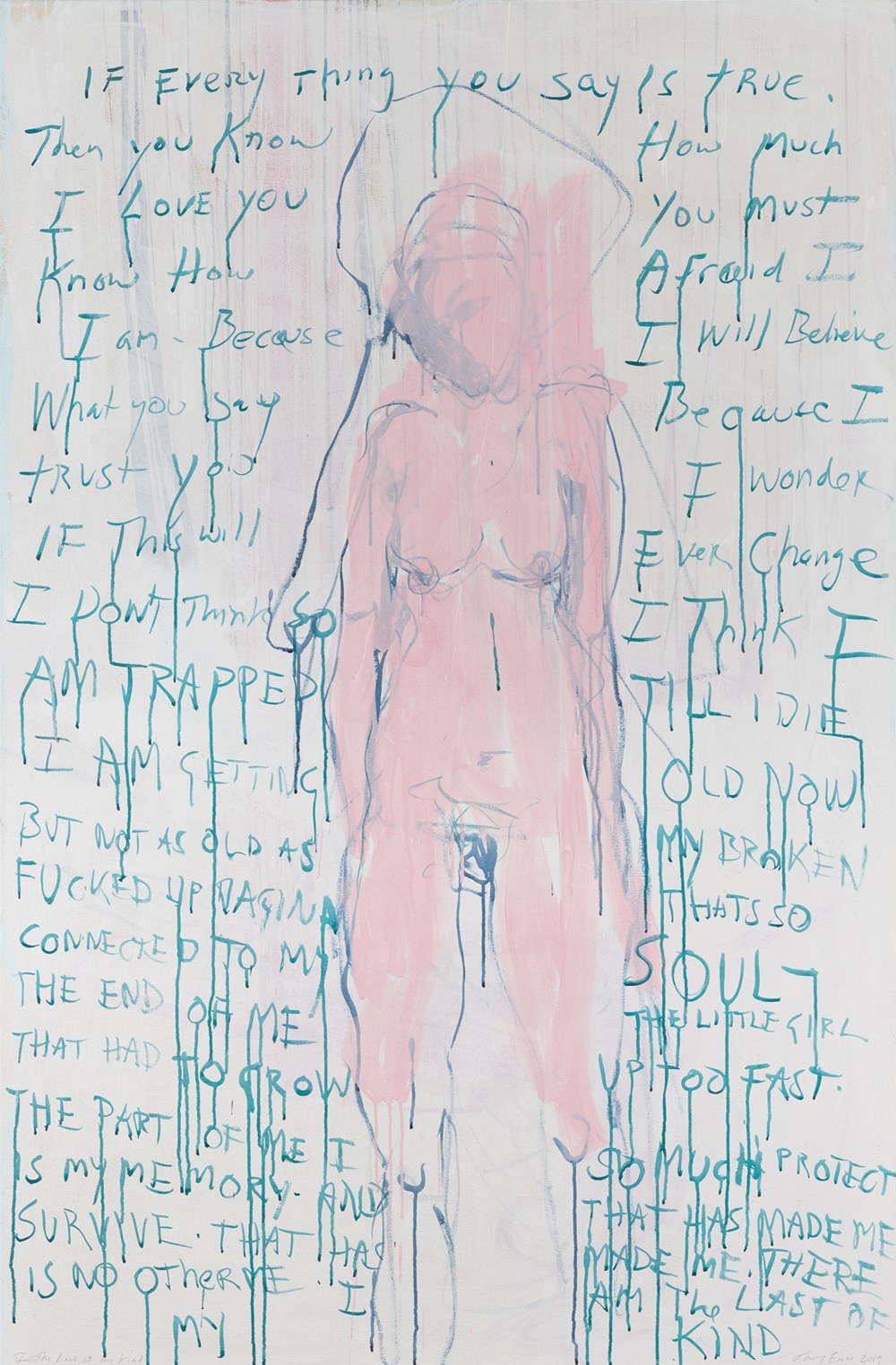 On Art and Honesty – Tracey Emin and Kari J. Brandtzæg in Conversation
Emin and curator Kari J. Brandtzæg have worked on The Loneliness of the Soul for over four years. In this conversation, we hear more about the thoughts and process that led to the exhibition.
The exhibition Tracey Emin / Edvard Munch – The Loneliness of the Soul revolves around themes of loneliness, aging and sexuality –topics that Tracey Emin and Edvard Munch explore in their work. The artists are born exactly a hundred years apart and explore the taboo topics from very different perspectives.
The conversation will be held in English.
Book signing after the conversation. Bring your copy of Tracey Emin / Edvard Munch – The Loneliness of the Soul, or get it in our shop.
Tracey Emin (b. 1963) lives and works in London and Margate, where she grew up. She had her international breakthrough at the end of the 1990s with an intimate, honest art that includes painting, drawing, photography, film, text, sculpture, textiles and neon. In 2007 she represented the UK at the 52nd Venice Biennale, and in 2012 she was appointed commander of the Most Excellent Order of the British Empire for her contribution to the visual arts.
Kari J. Brandtzæg is a conservator and curator at MUNCH. She has worked as an art historian and curator at several core art institutions in Norway, and in 2015 was awarded kunstkritikerprisen (the Critics' Award) for the exhibition The Shadow of War: Political Art in Norway 1914–2014. From 2009 until 2013, Brandtzæg was a research fellow at Freie Universität in Berlin and the University of Oslo.
Watch the conversation