MUNCH + Music: Fredrik Høyer and Bendik Baksaas meets The Scream
Experience a brand new musical interpretation of the painting The Scream. We invited slam poet Fredrik Høyer and musician Bendik Baksaas into the closed museum, and let them loose in front of the painting that has been used as a symbol of crisis all the way back to World War I, during Brexit, and now the corona pandemic. The result was the music piece "Aaaaa".
Is The Scream the world's most famous motif? The swaying figure towards the blood-red sunset has at least been commented upon and parodied endlessly, and the painting has inspired the creation of a whole range of other art expressions. The Scream has been used as a symbol of world crises from all the way back to World War I, during Brexit, and now the corona pandemic.
- I think it's a roar from the ground right now because the earth is in crisis. It is the planet we live on - it cries to us, from the echo of Atlantis, that now we must begin to see the planet from the outside - now we must listen to the voice of the heart, says Fredrik Høyer.
INSPIRED BY MUNCH'S TEXT
Høyer says that he is inspired by Munch writing that he heard a scream, in a way through nature. A song from the earth. Together with Baksaas, he sat down and began to work from what that tone was to them, both in text and in electronic music.
- For me, an "A" is 440 Hertz, and I'm pretty sure Mother Earth is broadcasting frequencies. I don't know if it's at 440 Herz, but you can hear a low-frequency elephant roar from the ground, I'm sure. And that's what we wanted to try to interpret in a techno track, says Høyer.
This is Edvard Munch's text:
I was walking along the Road with two Friends
The Sun was setting
The Sky turned / blood red
and I felt a wave of Sadness
I stood still tired to Death
above / the blue-black Fjord and City blood and Flaming Tongues hovered
My Friends walked on
I / remained behind
shaking with Angst
I felt the great Scream in Nature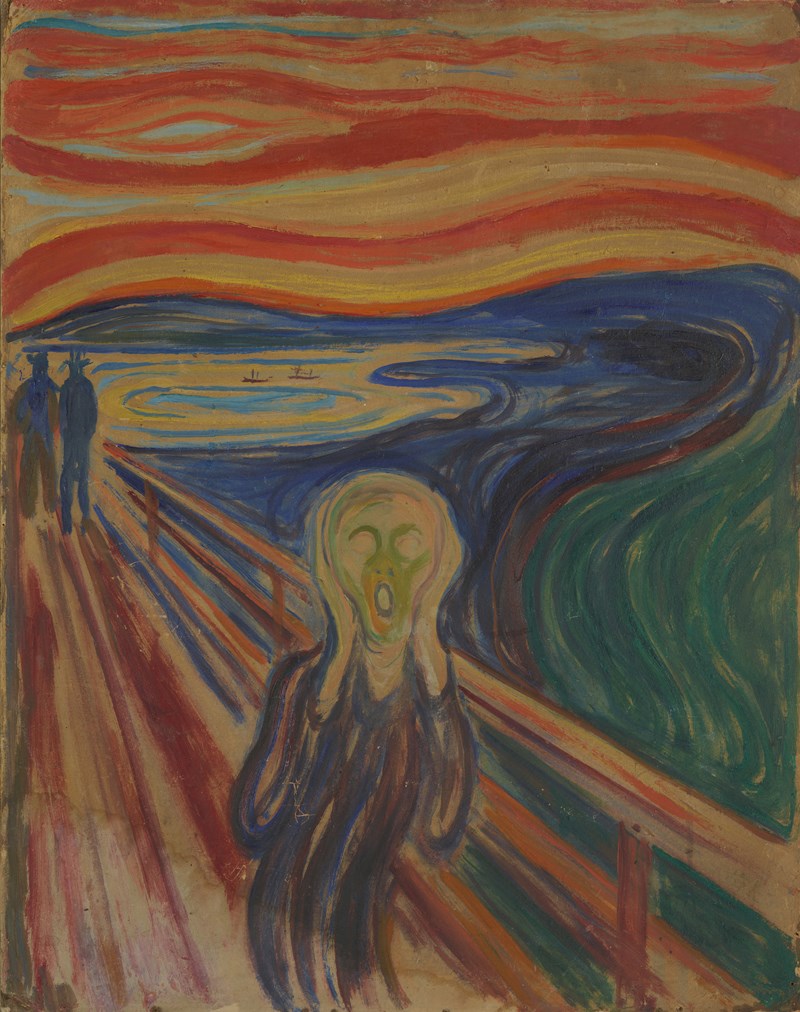 In the series MUNCH + Music you can experience unique performances and music inspired by Edvard Munch.