Programme
friday 22 OCtober
17:00-23:00
The big kick-off takes place on Friday at 17:00, with an official opening with The Royal Couple outside, followed by a spectacular new work by composer Koka Nikoladze, triggering a ripple effect that spreads into the city and across the fjord as bells and ships' horns join in welcoming the new museum.
Until 23:00, we fill two outdoor stages and the area around MUNCH with music, performances and surprises, and the whole of Bjørvika is involved in celebrating the opening.
KOKA NIKOLADZE
The National Opera Chorus
MAIKO Nishino
niilas
FREDRIK HØYER /
BENDIK BAKSAAS
MUSTI
TØYEN HOLDING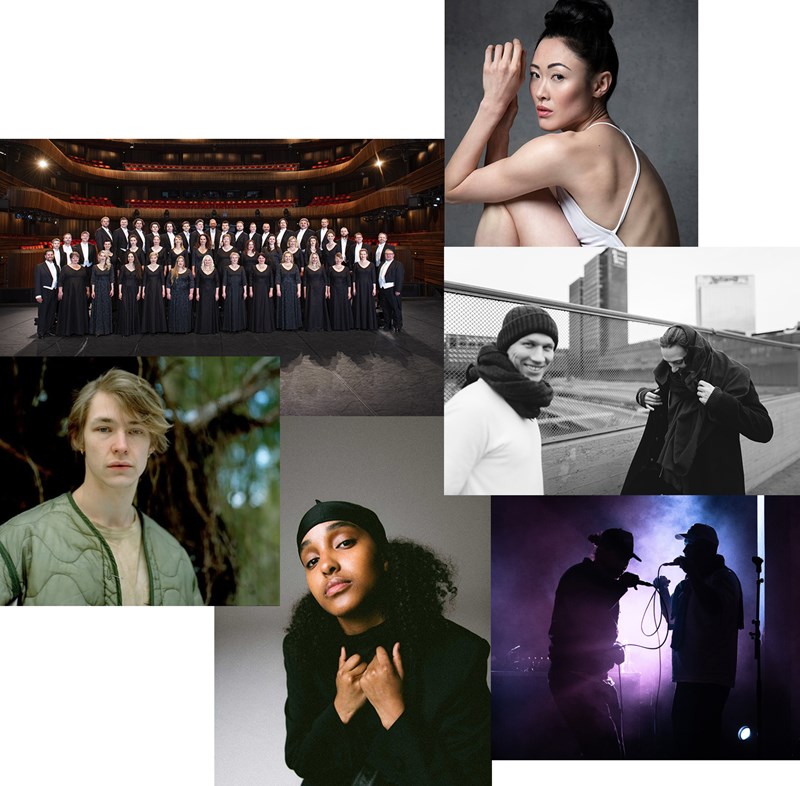 Programme outdoors
Stage 1:
17:00 - Official opening
17:20 - Koka Nikoladze commissioned work
18:00 - The National Opera Chorus
18:30 - Maiko Nishino (dans)
19:00 - Niilas
20:00 - Musti
21:00 - Bendik Baksaas / Fredrik Høyer
22:30 - Tøyen Holding
Stage 2:
19:30 - Bendik Baksaas / Fredrik Høyer
20:30 - Niilas
21:30 - Tøyen Holding
STAGE 1 / Edvard Munchs plass: This is where the official opening takes place at 17:00. If it gets too crowded during the speeches, visitors with entrance tickets will be prioritized.
STAGE 2 / Stasjonsallmenningen: Performances will take place on both stages.