Vampire in disgrace
Was Edvard Munch's famous motif Vampire intended as a joke?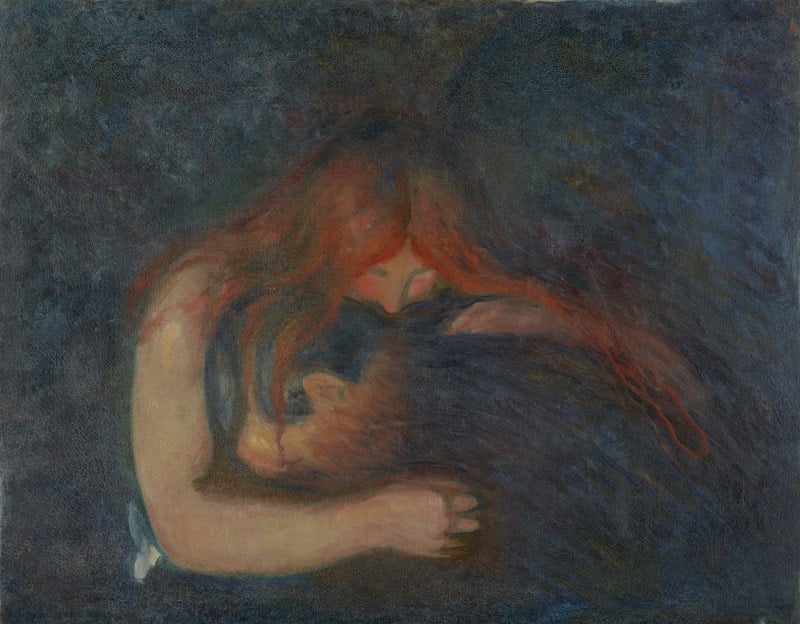 «Instead of the Vampire, I'd rather have The Flower of Love. I think it is far more significant. Vampire is a bit of a joke», Edvard Munch wrote in a letter to the artist and writer Pola Gauguin in 1932.
At this time, Gauguin was working on a book about the artist, and they discussed the picture selection. But why did Munch wish to remove Vampire from the book? And why did he write that the picture was meant as a joke? Did he really mean it, and if so – why?
Vampire was created in 1893 in Berlin, at about the same time as The Scream and Madonna. Today, the motif is considered one of the absolute highlights of Munch's career. Vampire exists in several versions, both as paintings, drawings and prints.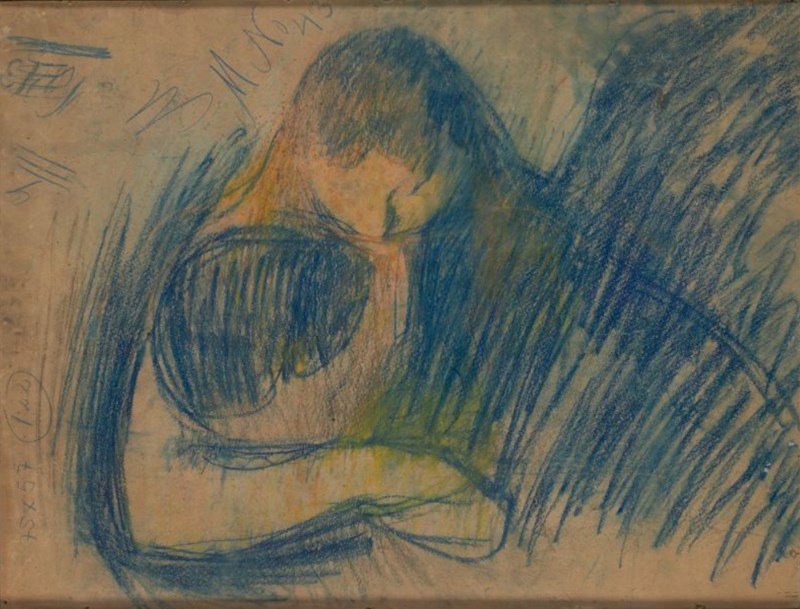 Munch's lukewarm attitude towards Vampire must be seen in light of the time when he wrote the letter to Gauguin. In the 1890s, Munch became famous for his enigmatic, dark and expressive motifs. In the 1930s, however, this type of art was not held in very high esteem. It was no longer modern and was somewhat despicably referred to as literary – an art in which the artist's psychological insights became more important than how the picture was executed. Even at the turn of the century, Munch was strongly criticised for removing himself from the picturesque and for seeking inward into the human psyche. He took note of the criticism, and it may have left a fear of seeming outdated.
A title like Vampire brings to mind the supernatural and demonic. Could that have contributed to the fact that Munch did not want the image in the book? The title makes the picture more literary than it needs to be. The idea of the woman as the stronger gender, whomanipulates and drains power from the man, was strongly linked to the 1890s, when thoughts like these flourished within the artworld.
Perhaps Munch would have let Gauguin include Vampire in the book if the title had been different. Originally, the motif was called Love and Pain, and if we look at the image with this title in mind, it changes our perception of it. It was probably Munch's friend, the Polish writer and Satanist Stanislaw Przybyszewski, who called the motif Vampire. The title stuck, and even in Munch's time it was hard to see the red-haired woman as anything but a bloodsucking creature.