8th to 10th grade, VGS and students
Audioguide
Free for school groups, set of up to 60 audioguides
Pick up and deliver at the audioguide desk in the museum lobby.
To be used on floor 4, in the exhibition Edvard Munch Infinite
What can art tell us, and what can we say about it? Explore Edvard Munch's art in our exhibition Infinite while listening to a poetic soundtrack by author Fredrik Høyer and composer Doglover95. In a mix of music, sound and words, Høyer will guide you informally through the exhibition, asking questions about the act of seeing, and about ways to express something about what you are looking at.
The soundtrack is created by Fredrik Høyer and Doglover95, and is in two parts, with an A-side and a B-side. Listen to ∞ (infinite) further down on this page.
Fredrik Høyer is a Norwegian poet, author and theatrical performer. Using a cross-disciplinary approach, he works with sound, drama, literature and art, with a special focus on text and language. Tobias Wam Grønborg, better known as Doglover95, is an artist, producer and composer from Drammen. Doglover95's music ranges from hip hop to tender songwriting, and his self-produced debut album was awarded Subjekt's prize for «Music of the Year». 
An engaging exhibition experience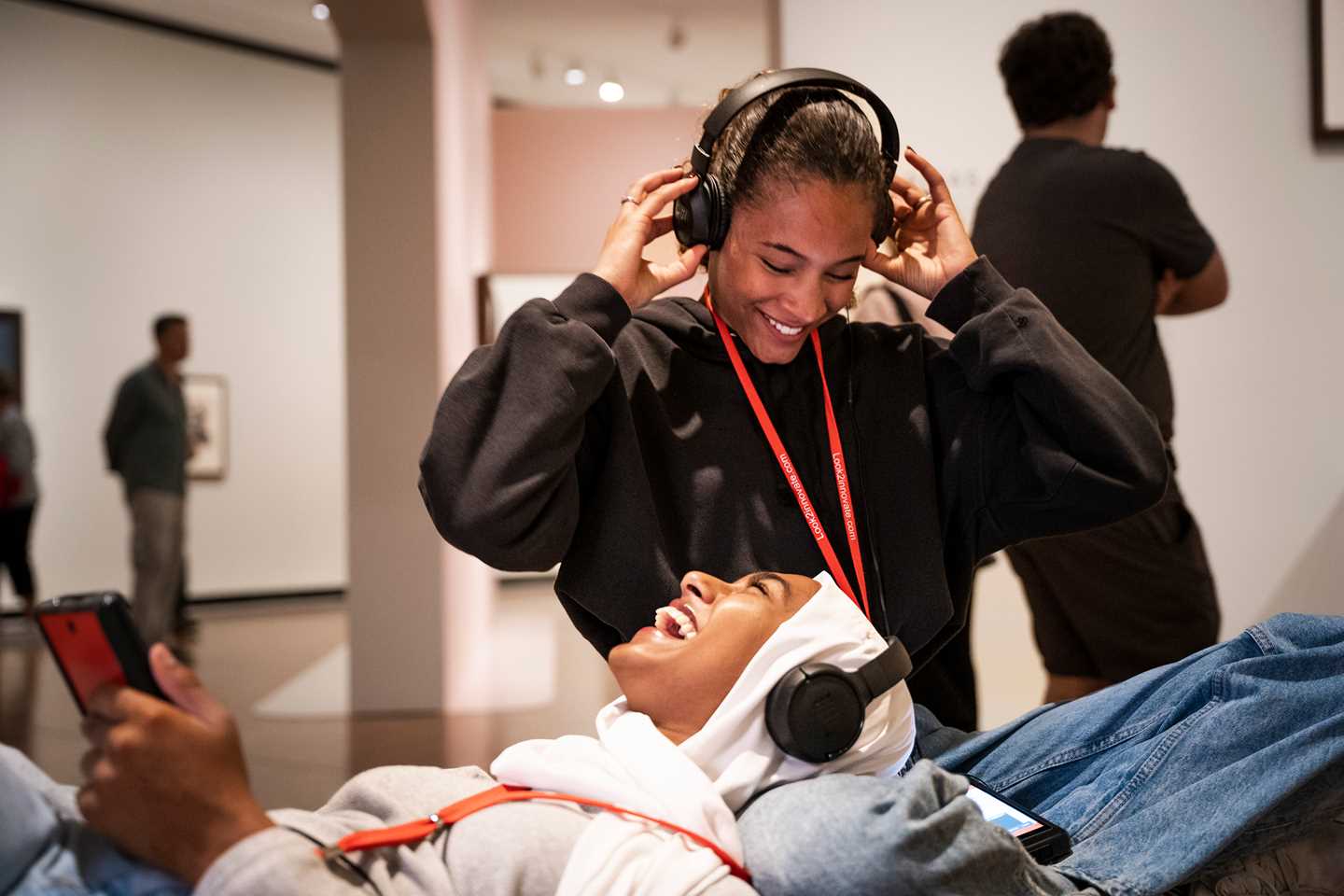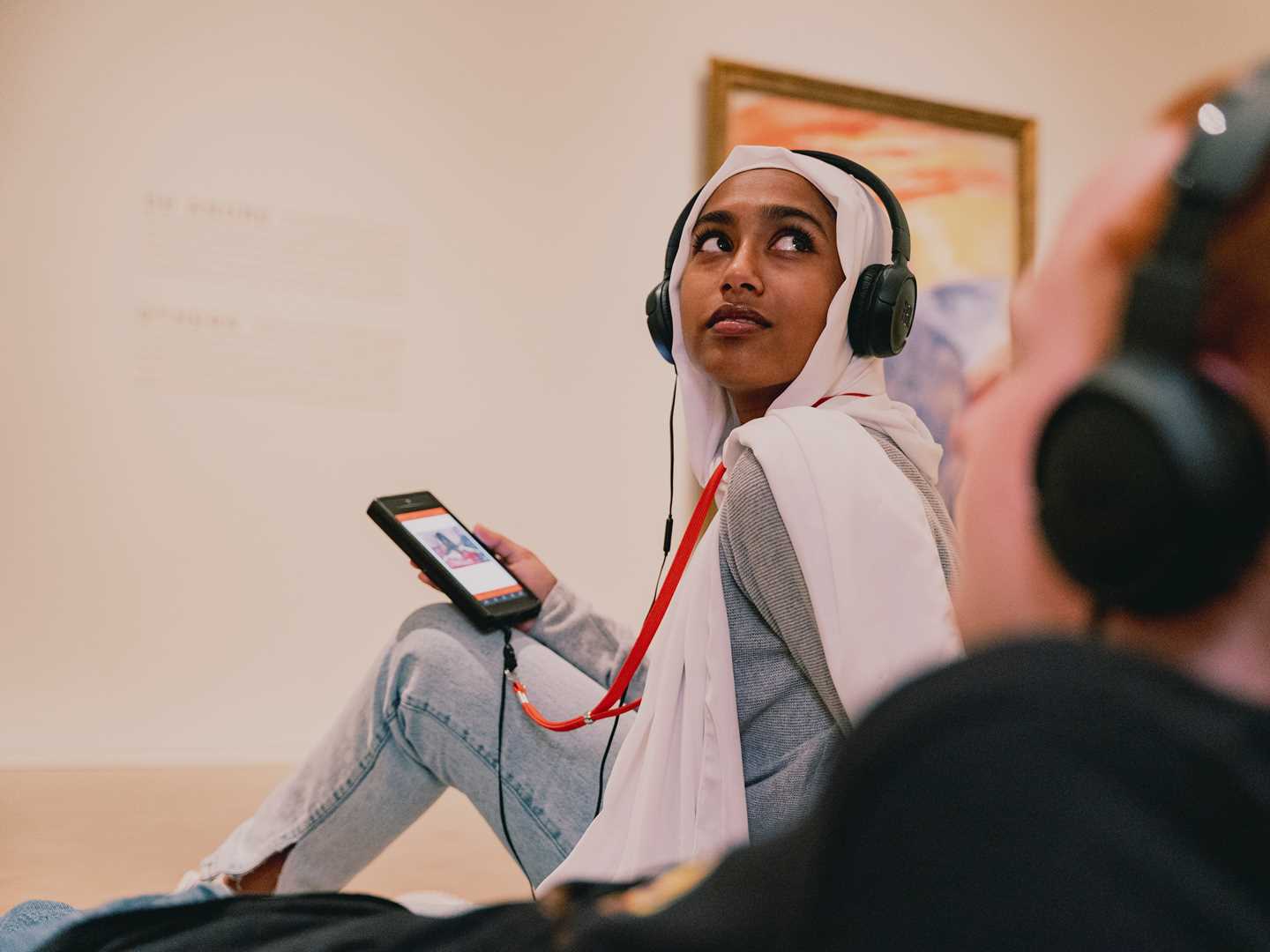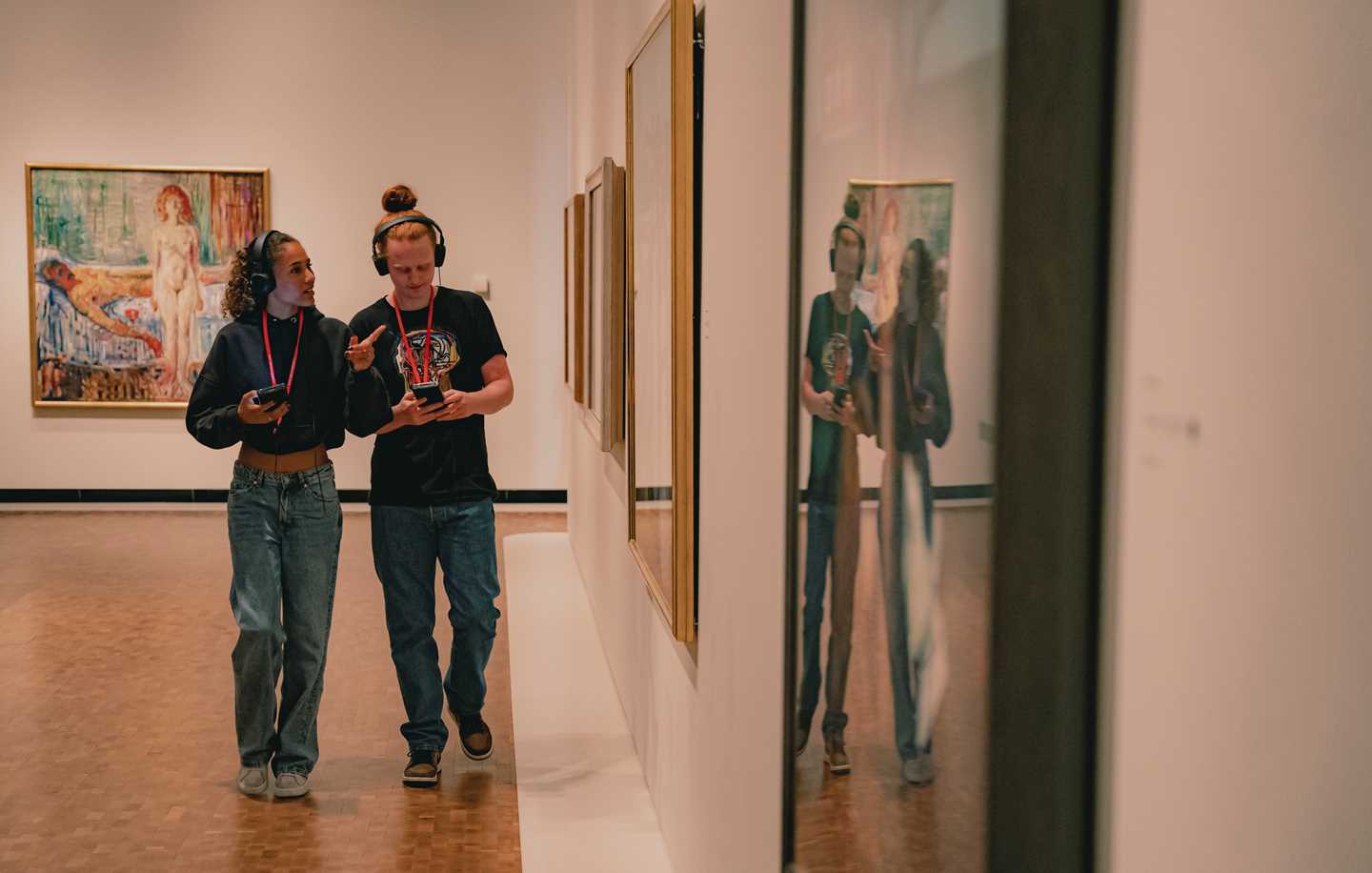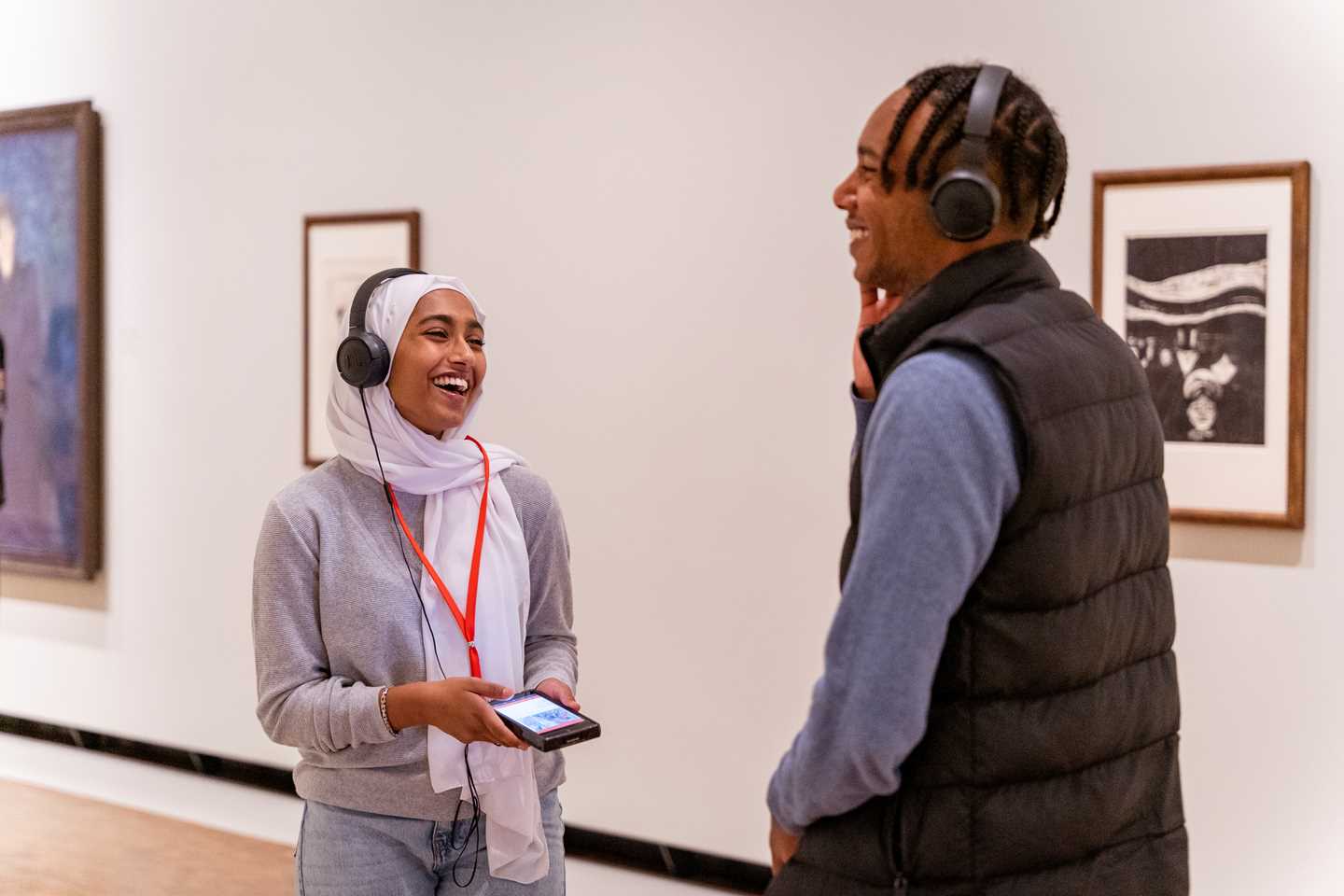 Photo: Anders Martin Helle © Munchmuseet