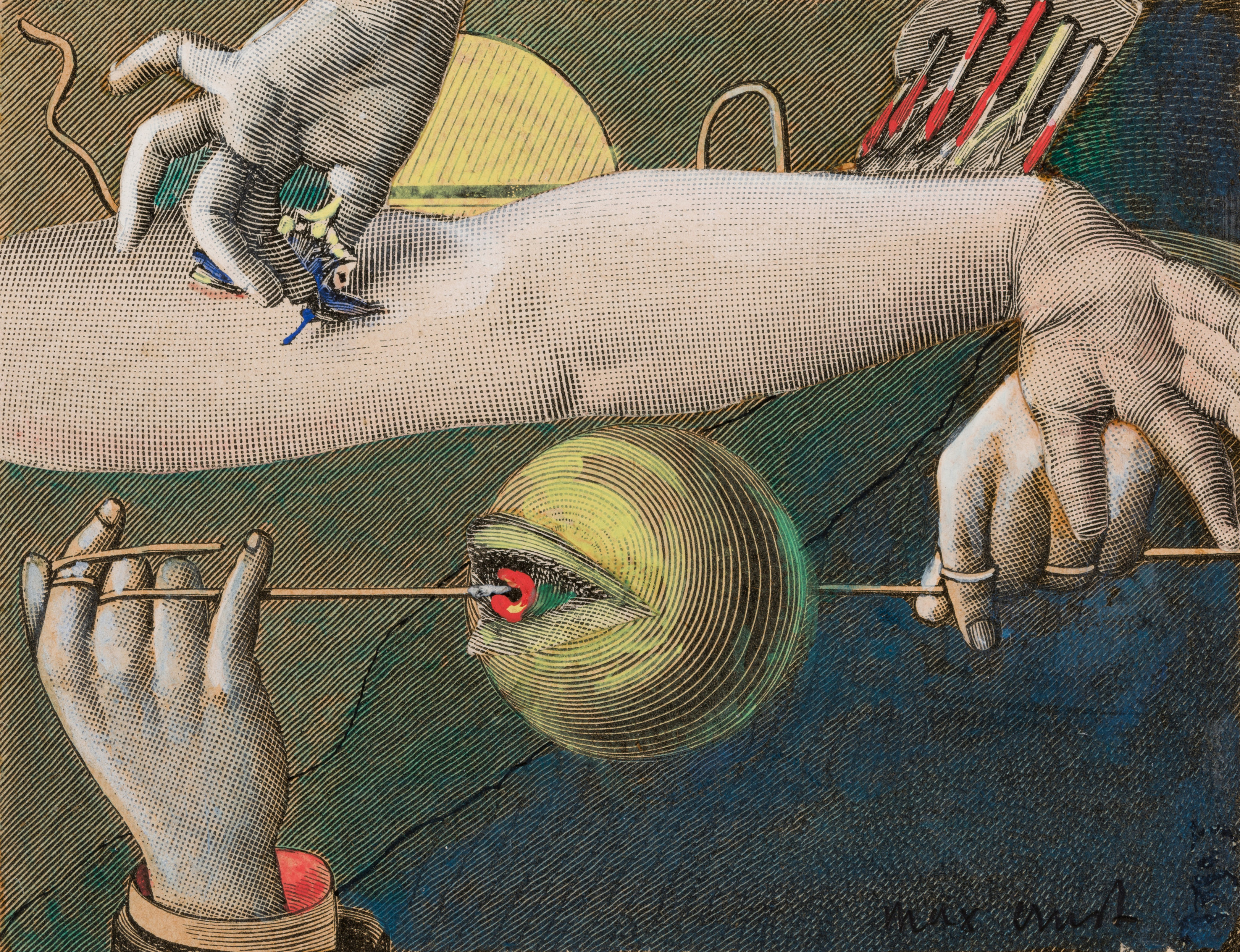 Experience some of history's most significant artists, such as Salvador Dalí, Auguste Rodin, Louise Bourgeois and Pablo Picasso, in an exhibition exploring the limitless world of the unconscious.
In 1930, Edvard Munch was affected by an eye problem that temporarily blinded him in one eye. During this period, he made a series of abstract and symbolic works inspired by the images the disease produced on his retina. In our exhibition The Savage Eye, these works form a bridge between two radical art movements, Symbolism and Surrealism, both of which explored the idea of the unconscious.
Munch is often associated with Symbolism, a movement in literature and the visual arts that emerged in the 1880s. Influenced by the contemporary interest in spirituality and psychology, and in protest against naturalistic depictions of the real world, Symbolist artists turned their attention towards spirituality and the unconscious.
Some decades later, in 1924, the French poet André Breton wrote his «Manifesto of Surrealism», in which he argued that art should transform society by uniting the worlds of dreams and reality. In order to succeed, wrote Breton, artists must free themselves from rational and moral concerns, and seek to tap into the revolutionary power of the unconscious mind. This would open the way to a new understanding of personal experience and identity.
In The Savage Eye we focus on the relationship between Surrealism and some of the most important Symbolist artists, including Paul Gauguin, Odilon Redon, August Strindberg, Edvard Munch and Auguste Rodin. Homing in on the idea of the unconscious, we take visitors with us on a journey into the deeper levels of the human mind.
Using various thematic perspectives and a range of media, the exhibition will cast new light on the immediate precursors to Surrealism. It will also show how Symbolist ideas and artistic modes of expression informed the work of some of the 20th century's most important artists, including Salvador Dalí, Pablo Picasso and Louise Bourgeois.
Key works