Poison

An Edvard Munch Experience
Experience the poisonous aspects of Edvard Munch like you've never done before! Poison is an immersive experience based on a series of paintings by Munch known as «The Green Room». The space in which the experience takes place is like a strange creature, unstable and unsettling. Come and learn something new about Munch – and perhaps also about yourself?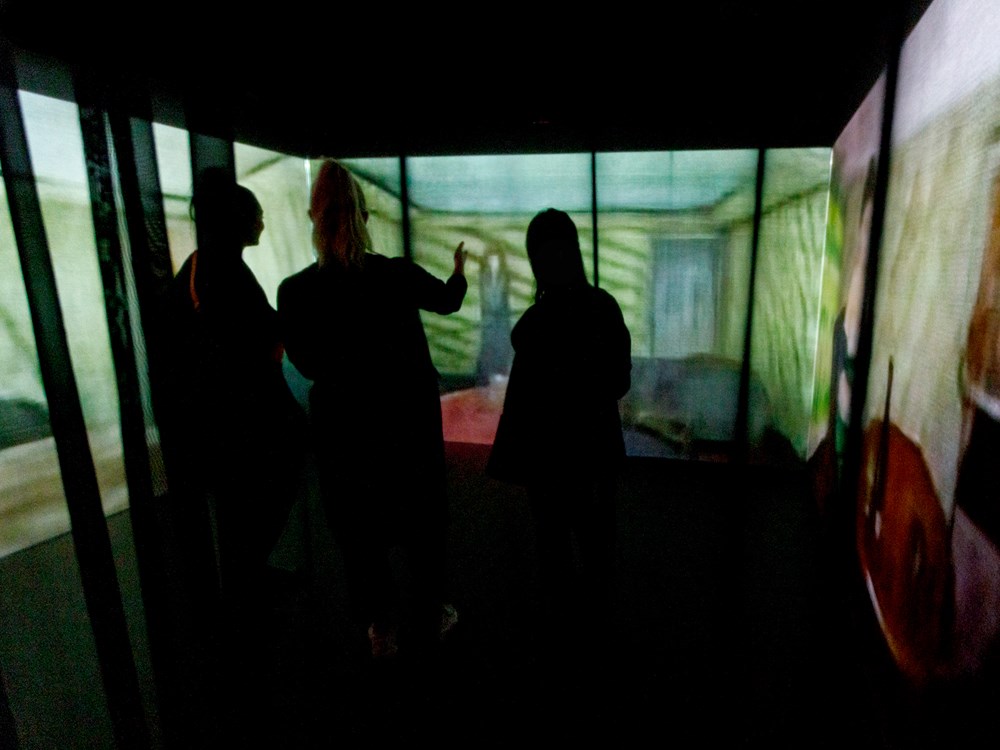 Interactive experience
Floor 6
In 1907, Edvard Munch painted a series of strange pictures, which he later called The Green Room. The images show a room with green wallpaper in which people meet in various situations. What is this green room in the paintings? A brothel or bar that Munch visited? Is it a fantasy? There is not just one green room but many. The room keeps changing from painting to painting. What story do the pictures tell? A crime story about a murder? A tragedy about a love triangle? In Munch's time, synthetic green paints often contained arsenic. A room decorated with green wallpaper could become a death trap. For Munch, green is the colour of jealousy, sickness and mystique. Who are the people in the paintings? Lovers, friends and enemies from Munch's life? Are they sinister versions of ourselves?
Poison: An Edvard Munch Experience leads you down to the murky depths of Munch's art, into a painted world of unreliable stories and shifting perspectives. This is achieved through the use of floor-to-ceiling video projections, AI-powered morphing visuals, movement tracking, light experiments, and spatial sound. The technology gives life to a mysterious being that produces a never-ceasing maelstrom of hypnotic imagery, a being that is always on the move and that responds to each step that you make. Do you dare to explore the enigma of Munch's green-tainted world?
Poison: An Edvard Munch Experience is the first project developed by MUNCH's newly established Audience Lab, in close collaboration with the research division of the experimental art collective Random International. Composer Martin Horntveth has created the music and the sound effects for the experience.