Audience lab
Edvard Munch was a restless innovator who was curious about modern technologies. Through his experimental approach to art, he explored every nuance of human existence. His dream was to share his art with society as a whole, not just with an exclusive elite of experts and art collectors.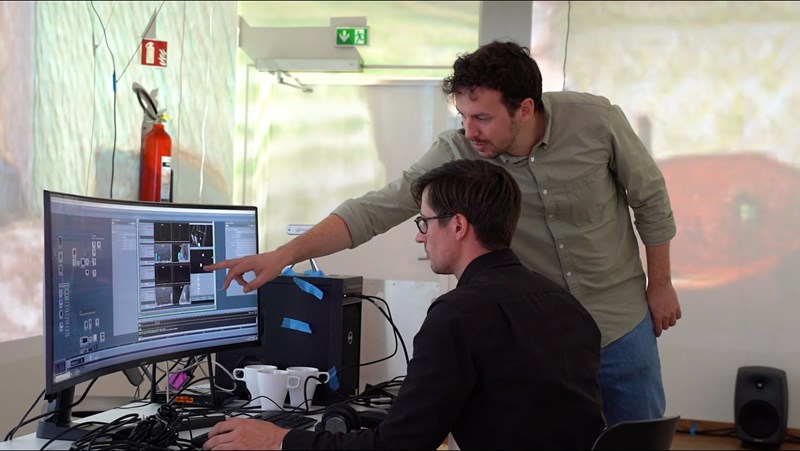 In Munch's inventive and inclusive spirit, the MUNCH Audience Lab creates engaging technology-based experiences for and with people from all types of backgrounds.
Our aims are to
engage and co-create with a broad and diverse audience
be experimental, captivating, playful and inclusive
expand the outreach and relevance of Edvard Munch's artistry
explore user needs and create innovative new experiences and technologies
generate new knowledge and research
develop new business models and collaborations across different sectors
We believe in the potential of bringing together people with a broad range of skills to work towards a common goal. In our experimental practice, the audience and the public become participants and co-creators. Reaching out across various sectors, the interdisciplinary team behind the MUNCH Audience Lab collaborates with artists, designers, researchers and funding partners, to name but a few. Our common goal is to move you in unexpected ways and to immerse you in new dimensions of the MUNCH universe.
Our first project Poison (22.10.2021 – 31.01.2022), an immersive experience based on a series of paintings by Munch known as The Green Room.
The MUNCH Audience Lab team:
Nikita Mathias (Senior Concept Developer)
Christian Sivertsen (Interaction Designer, PhD Candidate)
Gisle Sandvand (Project Manager)
Birgitte Aga (Digital Innovation Lead)
Dina Patey (Artist, Intern)