EXIT!
The history of the Munch Museum is packed with dramatic incidents, important cultural events, and surprising facts. For example, did you know that Ivan the Rottweiler lived at the Museum from 1967 until 1972? Ivan was paid in dog food to guard the building. And did you know that The Scream and Madonna were stolen in 2004?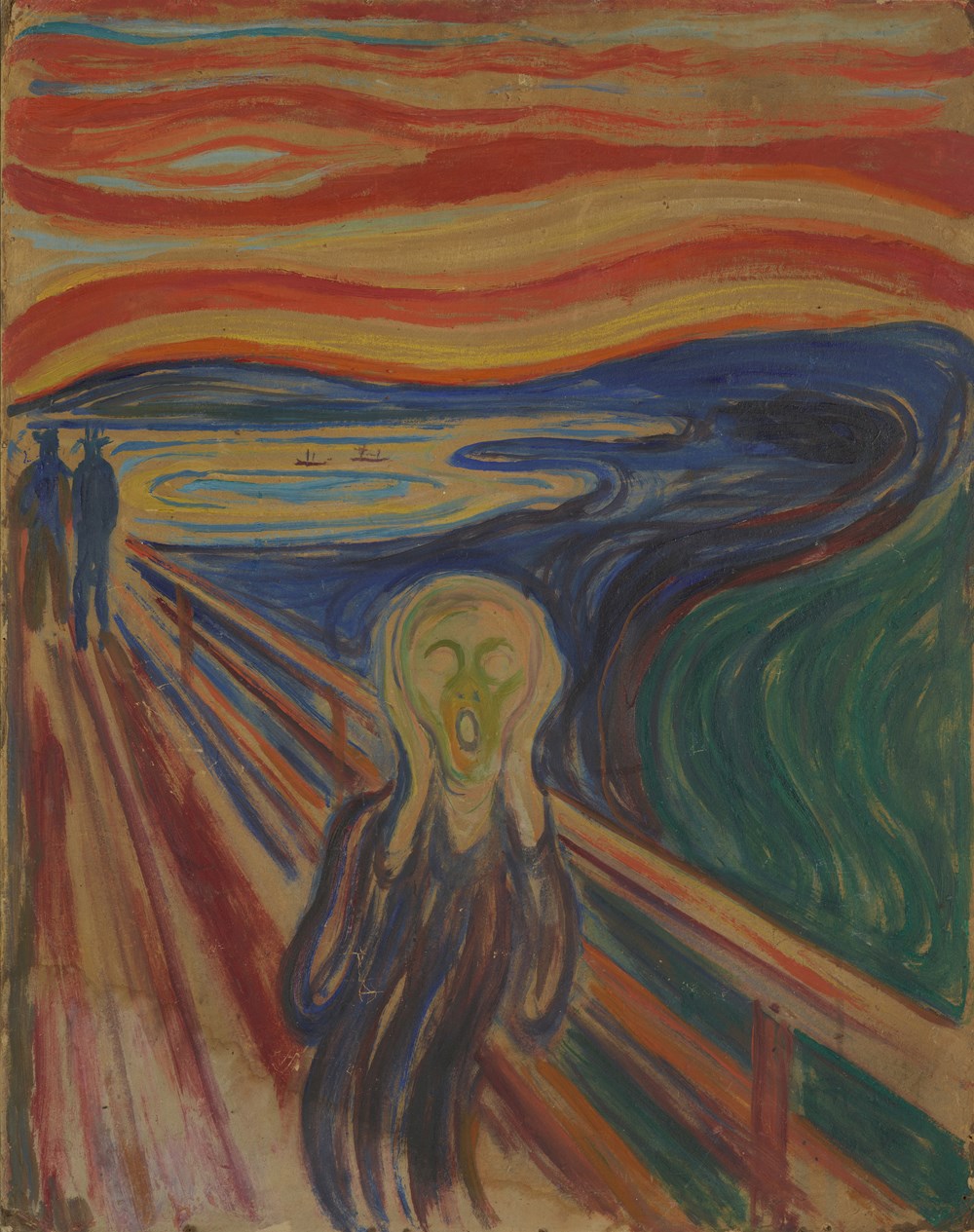 In our last major exhibition before the museum moves into a brand new building, we invite you on a journey through the many stages of its life. We also look at how Edvard Munch rose to the fame internationally, establishing him as one of the most important and innovative artists of his time.
In 2020, The Munch Museum moves into its new home with a spectacular location by Oslo's waterfront. Before doing so, we take time to reflect upon and remember the history of the museum so far. By "emptying the pockets" of the old building and putting its content on display, we invite the audience to relish both the iconic and lesser known parts of our collections and archives. Visitors will be able to see Edvard Munch's handwritten last will and testament, demonstrating the extraordinary body of work he left to the city of Oslo in 1940, four years before his death. We will recreate parts of the original museum architecture to allow for a bit of time travel, with a selection of paintings and graphics from the inaugural exhibition in 1963 on display.
We also dive into the robbery of The Scream and Madonna in 2004, a sizzling crime story from within the walls of our own museum. Lastly, some of Norway's most renowned contemporary artists will create artworks commissioned especially for the exhibition, shedding new light on the legacy of Edvard Munch.
From the exhibition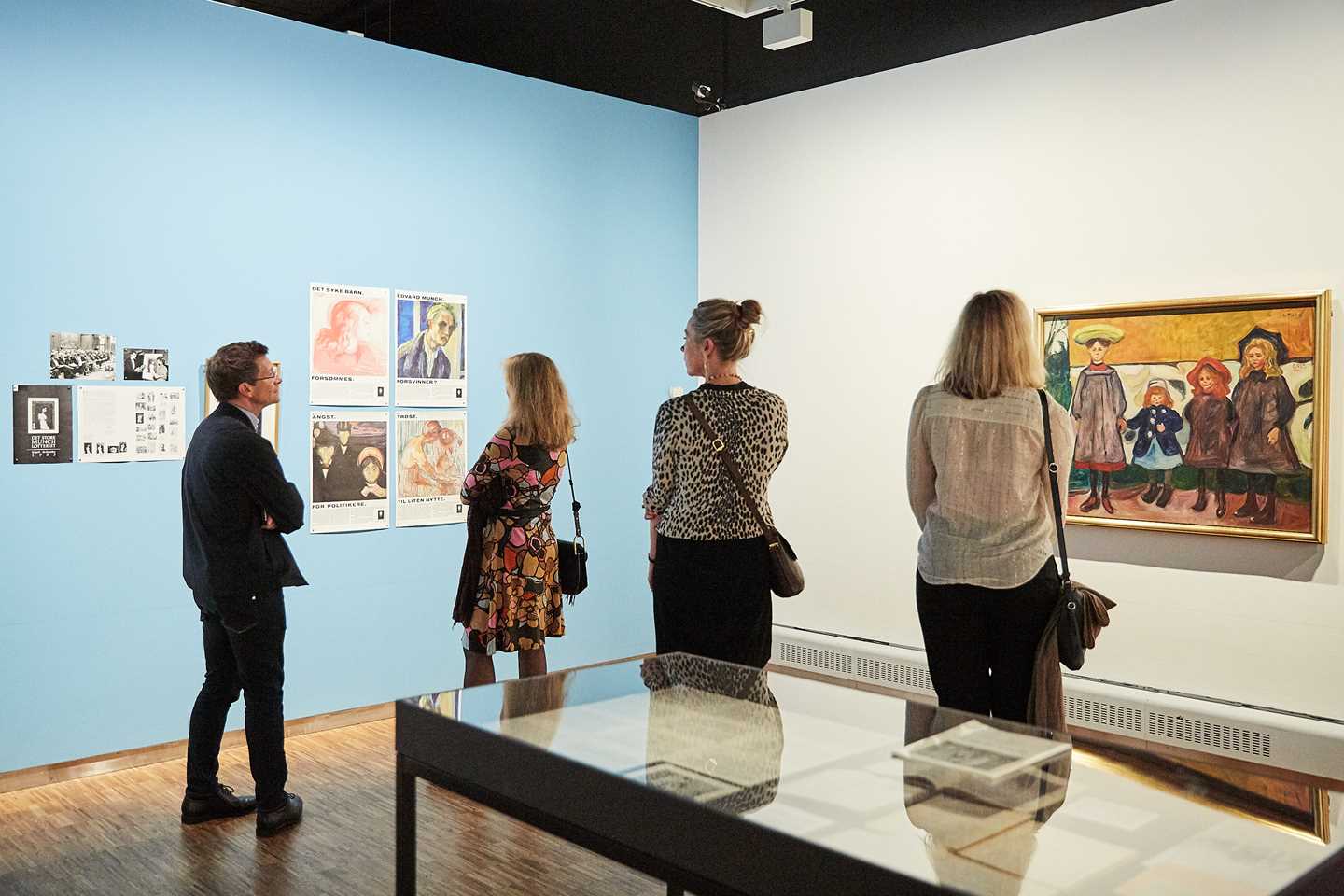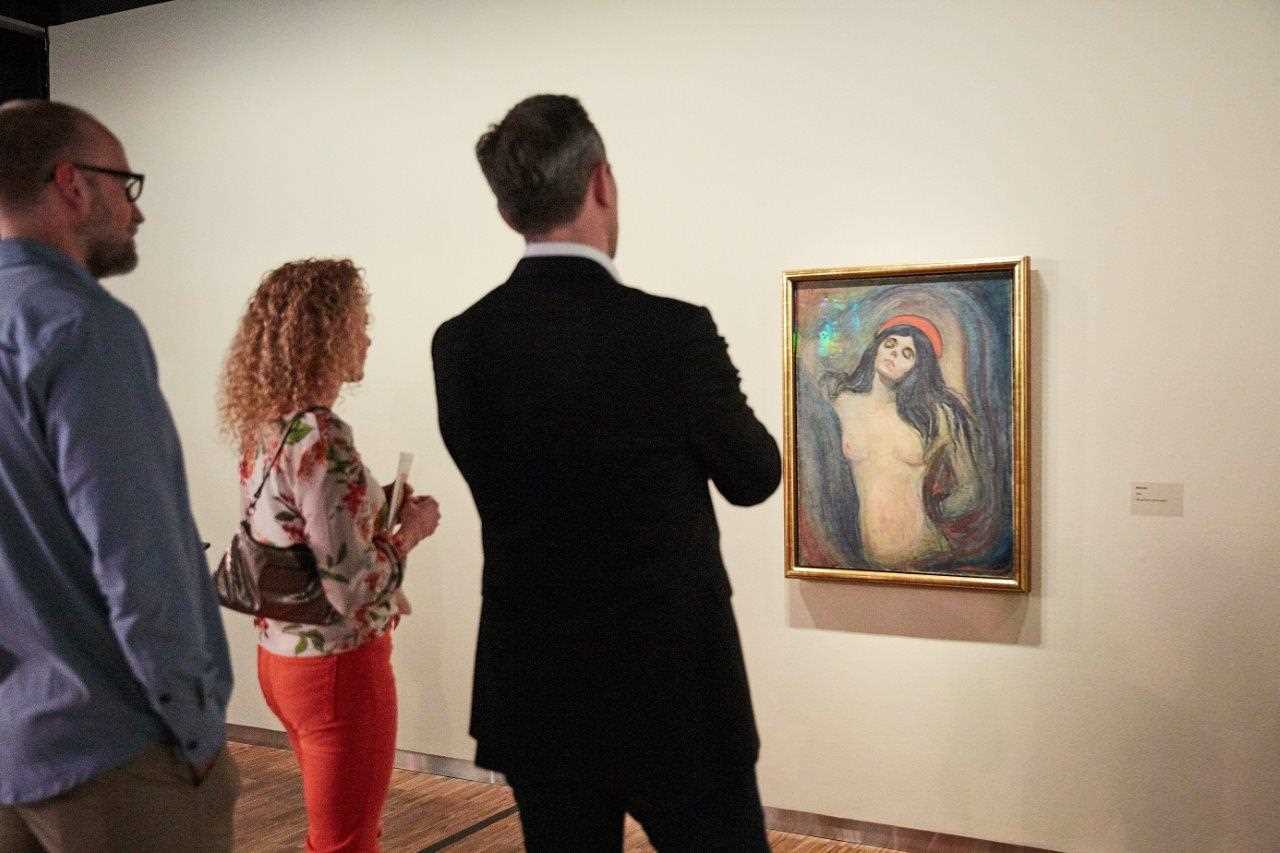 From the exhibition EXIT! at Munchmuseet, Tøyen (2019). Photo: Kristi Svanæs-Soot