Edvard Munch's Åsgårdstrand
The small, yellow wooden house right by the sea in the Vestfold town of Åsgårdstrand is the best-preserved of Munch's homes that still stands to this day. Here the artist painted several of his famous motifs.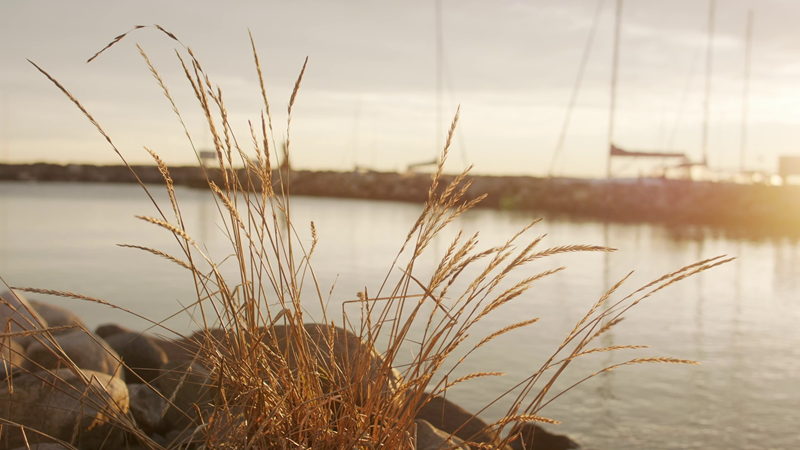 In the summer of 1885, Edvard Munch vacationed in Borre in Vestfold, and also took the trip to Åsgårdstrand five kilometers further south, where his painter friend Hans Heyerdahl spent his holiday. In Åsgårdstrand, Munch met Milly Thaulow, and began a relationship with her. In Munch's literary sketches one can read about secret encounters, stormy infatuation, jealousy and anguish. These experiences are often linked to the artist's various love motifs from the seafront.
Read more about Edvard Munch's life
Although the affair with Milly eventually ended, Åsgårdstrand became a permanent summer residence for Munch, and in 1898 – when he was 34 years old – he bought his first property there. To visitors, it may seem as if time has stood still in the well-preserved, yellow-painted wooden house.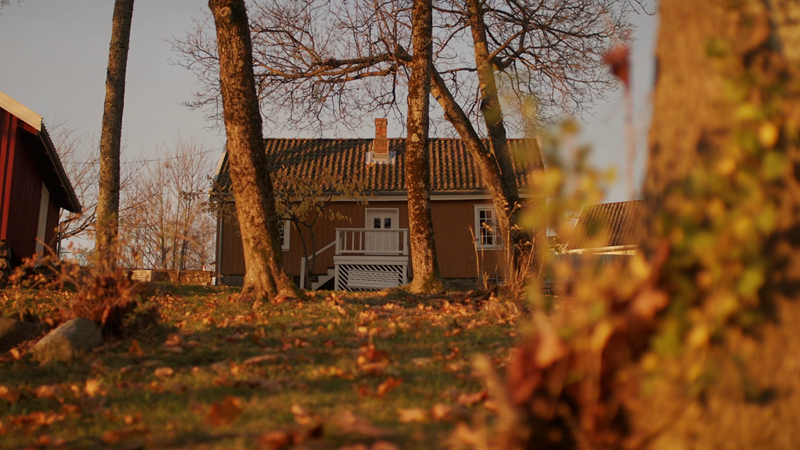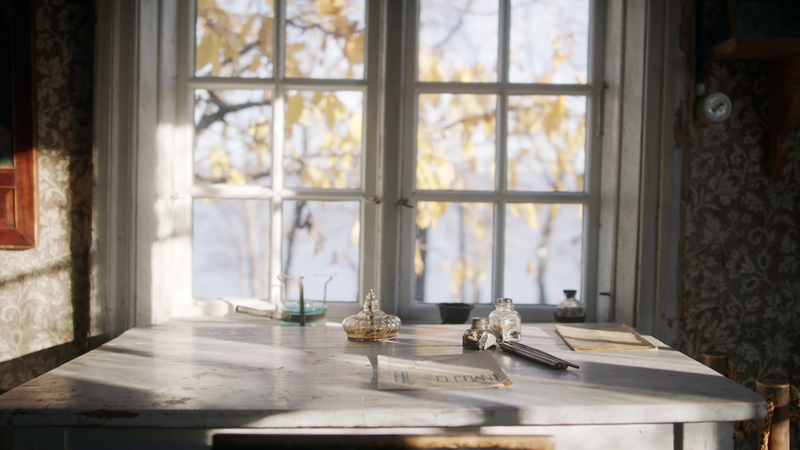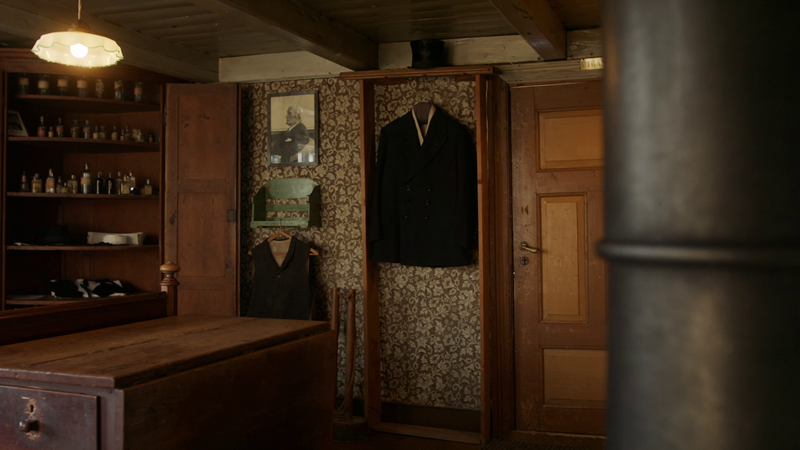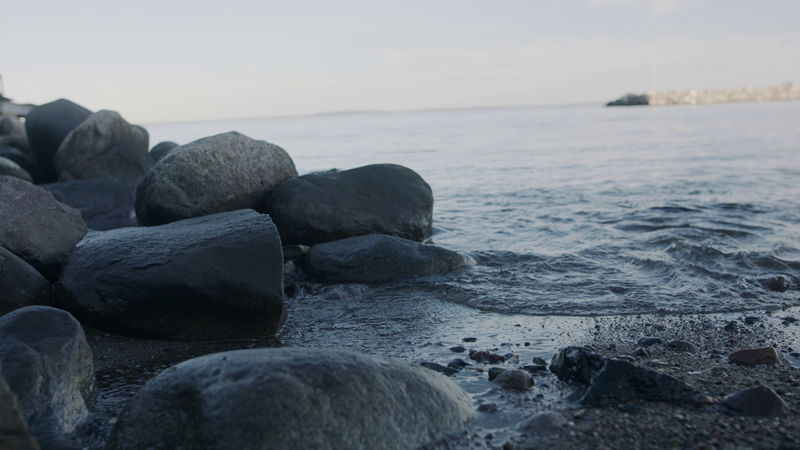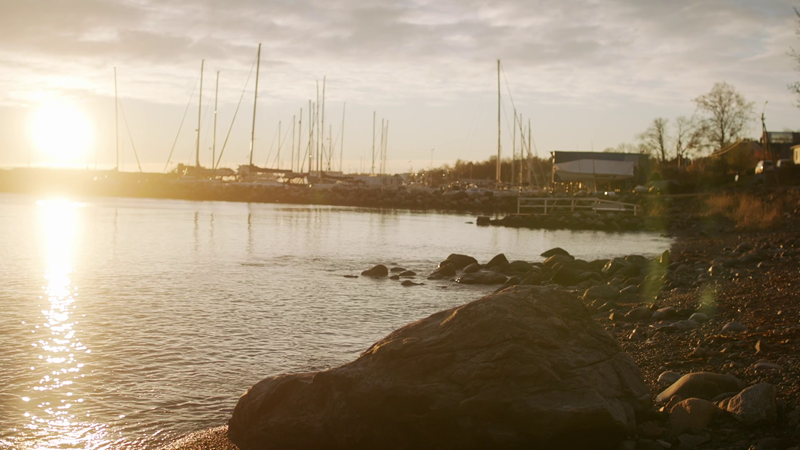 Motifs from Åsgardstrand
Åsgårdstrand as a haunt became redemptive for Munch as an artist. Here his production went through a number of different periods and moods: From loneliness and the many phases of love, to summer pursuits with bathing children, pure landscapes, harvesting and cutting trees in the garden, and children's imagination and hiking into the fairy-tale forest. The place runs like a red thread through large parts of Munch's art and life.
The human dramas in Munch's art also found their landscape and scenery in 1890s Åsgårdstrand. Several of the most famous motifs from the Frieze of Life – The Dance of Life, Separation, Melancholy, Summer Night. The Voice and Ashes – incorporate interpretations of nature inspired by Åsgårdstrand's surroundings.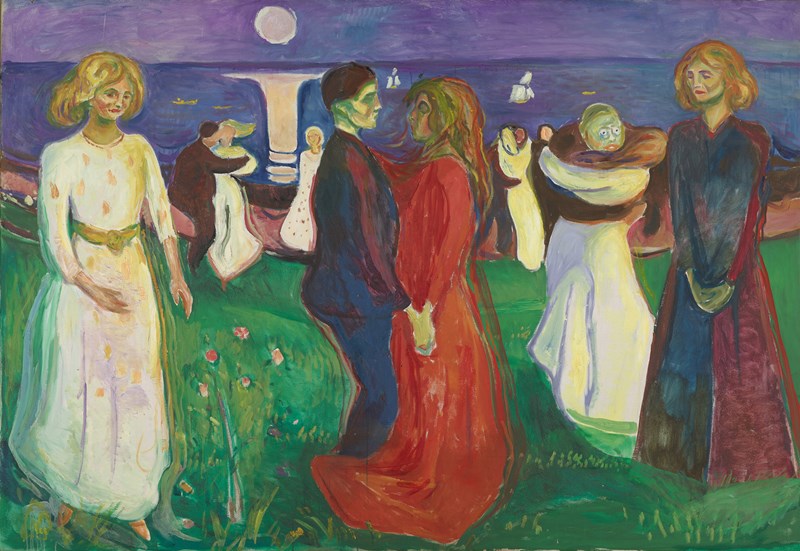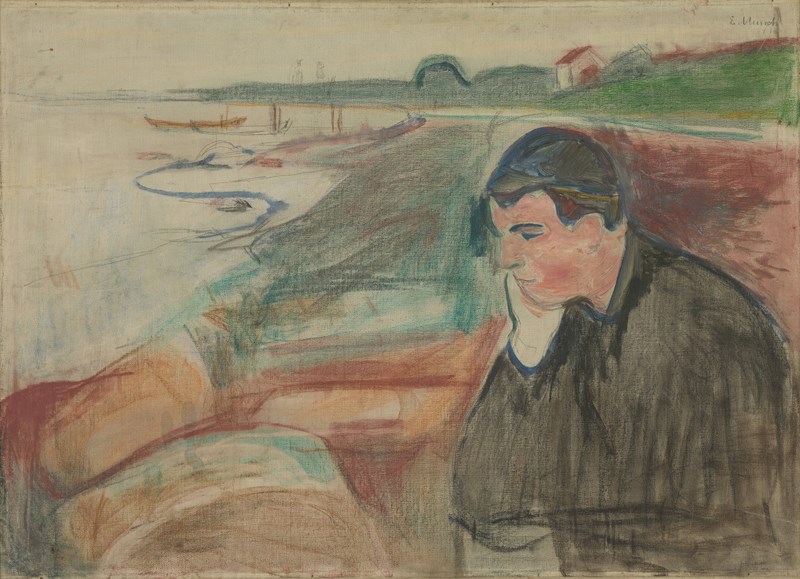 In the booklet that was published for the exhibition of The Frieze of Life in 1918, Munch wrote:
«The Frieze is intended as a number of decorative pictures, which together would represent an image of life. The sinuous shoreline weaves through them all, beyond it is the ocean, which is in constant motion, and beneath the treetops multifarious life unfolds with all of its joys and sorrows.»
Munch often yearned for Åsgårdstrand when he was abroad and feeling depressed and tired. He found consolation in planning his next summer there. He thought about planting trees and tending the small kitchen garden:
«I am so unbearably tired of travel and exhibitions – and long deeply for my house and my work.»
When Munch returned to Norway in 1909, he settled first in Kragerø, then on Jeløya and Hvitsten. From 1916, Ekely became his permanent home. But he kept the house in Åsgårdstrand all his life, and often returned to it.
This text is based on the chapter about Åsgårdstrand by Solfrid Sakkariassen in the book «Mine slott».
Visit Åsgårdstrand
In Åsgårdstrand, guided tours of Munch's house, events and walks in Munch's landscape are offered.