International exhibitions and collaborations
One of the Museum's missions is to increase interest and knowledge about Edvard Munch internationally, and to make his art visible and available both physically and digitally around the world.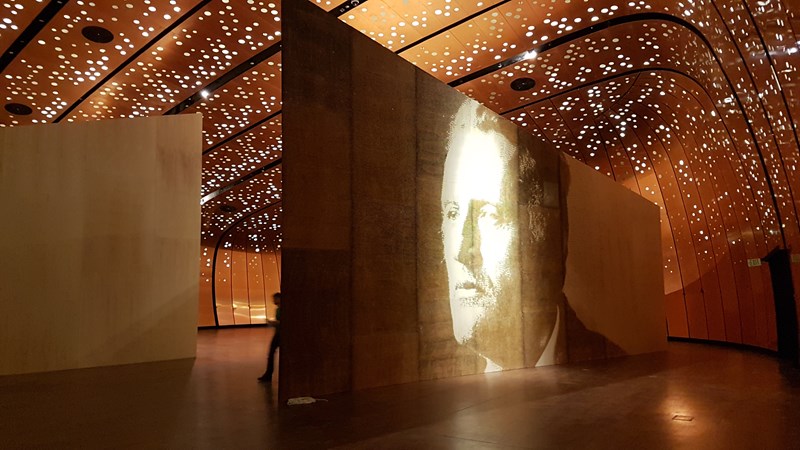 We experience enormous interest in Edvard Munch in the international museum world, and the Museum's art historians collaborate each year on exhibition projects with prestigious institutions abroad.
Our international exhibition strategy is the most important instrument for continuing to consolidate an interest in Munch's art, and the museum's conservation department contributes to this endeavour.
The recent years, we have contributed to these exhibition projects, amongst others :
The Royal Academy of Arts, London
Periode: 15. november 2020 - 28. februar 2021
Kunstsammlung Nordrhein-Westfalen, Düsseldorf
Period: 12.10.2019 - 01.03.2020
Landscapes of the Soul
Ithra, Saudi-Arabia
Period: 17.06.2019 - 03.09.2019
Tretjakov Museum, Moskva, Russland
Period: 16.04.2019 - 14.07.2019
Edvard Munch: Love and Angst
British Museum, London; Storbritannia
Period: 11.04.2019 - 21.07.2019
Tokyo Metropolitan Museum of Modern Art, Tokyo, Japan
Period: 27.10.2018-20.02.2019
The Met, New York, USA
Period: 30.10.2017 – 29.01.2018
SFMoMA, San Fransisco, USA
Period: 24.06.2017– 23.09.2017
JORN+MUNCH
Museum Jorn, Silkeborg, Danmark
Period: 11.02.2017 – 28.05.2017
Fondation Pierre Gianadda, Martigny, Sveits
Period: 04.02.2017 -11.06.2017
Hodler / Monet / Munch
Museum Marmottan, Paris, Frankrike
Period: 04.02.2017 -11.06.2017
Kunst Museum Bonn, Bonn, Tyskland
Period: 20.10.2016 - 29.01.2017
Neue Galerie, New York, USA
Period: 18.02.2016 - 13.06.2016