Around the World with Munch
The art of Edvard Munch is not just for Norway. It deeply affects people all over the globe. International museums continue to show huge amounts of interest in Munch, and the Museum is collaborating on exhibitions with many different institutions around the world.
Our expert curators and conservation department oversee the lending of physical and digital artworks by Edvard Munch for solo and themed exhibitions at some of the world's most respected art museums and galleries.
Here you can find a list of forthcoming, current and previous exhibitions featuring works from the collection at MUNCH:
The Clark Art Institute, Williamstown, USA
10 June - 15 October 2023
Berlinische Galerie Museum of Modern Art, Berlin, Germany
15 September 2023 - 22 January 2024
Museum Barberini, Potsdam, Germany
18 November 2023 - 1 April 2024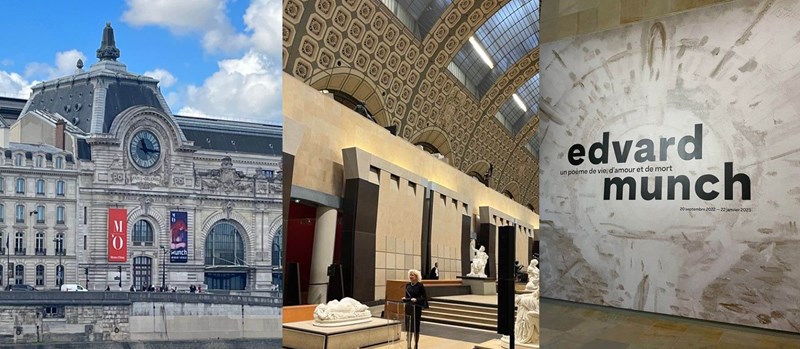 Past exhibitions
The recent years, we have contributed to these exhibition projects, amongst others :
Musée d'Orsay, Paris, France
20 September 2022 - 22 January 2023
Albertina Museum, Vienna, Austria
February - June 2022
The Royal Academy of Arts, London, UK
15 November 2020 - 28 February 2021
Kunstsammlung Nordrhein-Westfalen, Düsseldorf, Germany
12.10.2019 - 01.03.2020
Landscapes of the Soul
Ithra, Saudi-Arabia
17.06.2019 - 03.09.2019
Tretjakov Museum, Moscow, Russia
16.04.2019 - 14.07.2019
British Museum, London, UK
11.04.2019 - 21.07.2019
Tokyo Metropolitan Museum of Modern Art, Tokyo, Japan
27.10.2018-20.02.2019
The Met, New York, USA
30.10.2017 – 29.01.2018
SFMoMA, San Fransisco, USA
24.06.2017– 23.09.2017
JORN+MUNCH
Museum Jorn, Silkeborg, Danmark
11.02.2017 – 28.05.2017
Fondation Pierre Gianadda, Martigny, Switzerland
04.02.2017 -11.06.2017
Hodler / Monet / Munch
Museum Marmottan, Paris, France
04.02.2017 -11.06.2017
Kunst Museum Bonn, Bonn, Germany
20.10.2016 - 29.01.2017
Neue Galerie, New York, USA
18.02.2016 - 13.06.2016