Innovative technology to preserve Munch's art
An international research project has been launched to identify a solution to one of the most significant challenges relating to the conservation of Edvard Munch's works.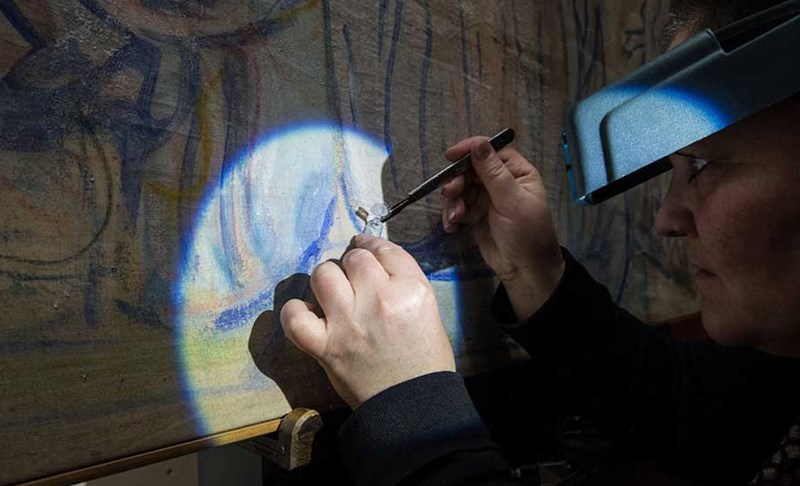 Edvard Munch was known to experiment with a number of materials and methods to create a variety of surfaces on the canvas. He would also leave many of his paintings outdoors for periods of time to allow unstable weather and changing temperatures to take their toll. This is an contributing cause to the so-called salt efflorescence on some of his paintings and represents one of the greatest challenges when it comes to the conservation of Munch's works. However, the consequences for the salt efflorescence caused by the materials Munch used are less certain, but they definately represent a great conservation challenge.
Some of the artist's paintings have been treated for salt efflorescence, but we are unsure as to whether the salts will crystallise and return. It is therefore important to carry out a detailed study of this salt efflorescence and arrive at a method that will prevent further crystallisation.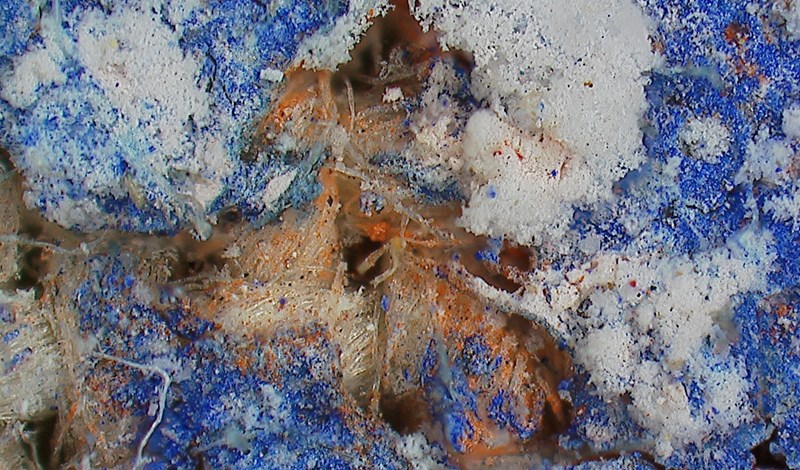 THE SCREAM (Touchstone for Heritage Endangered by Salt Crystallization, a Research Enterprise on the Art of Munch) is an international research project, principally organised as a collaboration between the Munch Museum and the Hercules Centre in Portugal. One method applied during the project is to create test canvases similar to those used by the artist himself. This test material will be exposed to artificial ageing and various types of external impact, with the aim of charting the development of the salts and, subsequently, how to treat them. Nanotechnology will be applied to develop structures that may be instrumental in making the canvases stronger.
The project is expected to last for three years,and the project managers are Irina Sandu from the Munch Museum and Antonio Candeias from the Hercules Centre. Also involved on the project are nine researchers and four consultants from the Getty Conservation Institute (Los Angeles), the University of Applied Sciences in Cologne and the Munch Museum. The project's budget is EUR 240,000, financed by funds from the Portuguese Foundation for Science and Technology (FCT) and coordinated by the Hercules Centre from the University of Évora in Portugal and the conservation department at the Munch Museum.