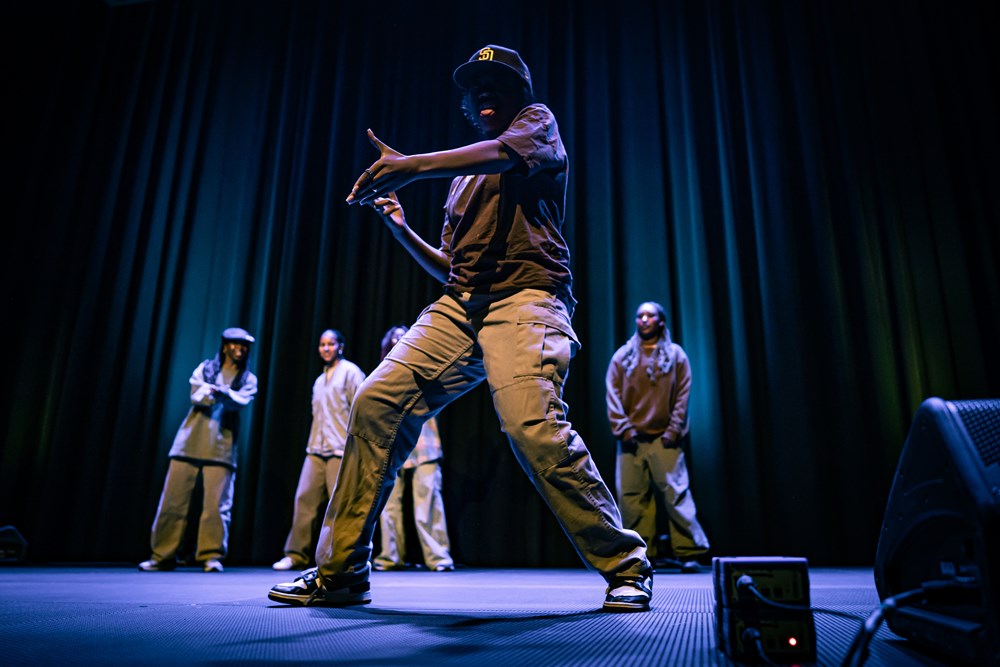 YOUNG vacation workshop: Dance
During the winter holidays, we arrange a workshop for those who want to design and produce costumes, and for those who are interested in dance.
From YOUNG SCENE in November 2022.
Photo: Nicklas Andreas Persson © Munchmuseet x YLTV
Meet up in the lobby
Age: 14-19
Come dance with us! In this workshop, you get to create your own choreography and find your way into your personal dancing style.
Here, dance is to be examined at all levels. From improvised freestyle to well-established dancing techniques.
The workshop is conducted by dancing group Substans. They emphasize quality, community, and originality, but maybe, first of all, the joy of dancing. They focus on teaching basic dance steps and techniques, but also enjoy talking about different dance types' of cultural heritage and how to find your personal dancing style.