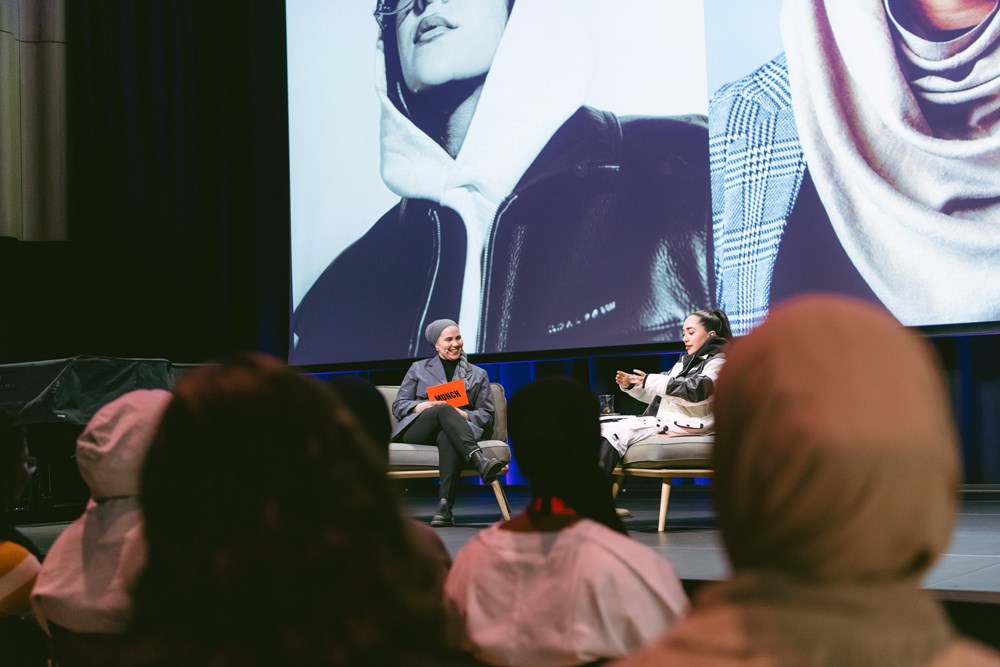 In this conversation series, we focus on young people who make a difference. Through the program YOUNG CHANGEMAKERS, we invite different voices to discuss how to create change in society.
Image: From the YOUNG Opening in 2022. Photo: Michael Vera Cruz Angeles © Munchmuseet
Meet up at 16:30
Event duration about 2 hours
Age: 14-19

We invite young people who create a stir in the entertainment world and change the rules of the game in the industry. Five performers meet for a panel discussion on how young people can change old patterns in the film world, the music scene, and the fashion industry.