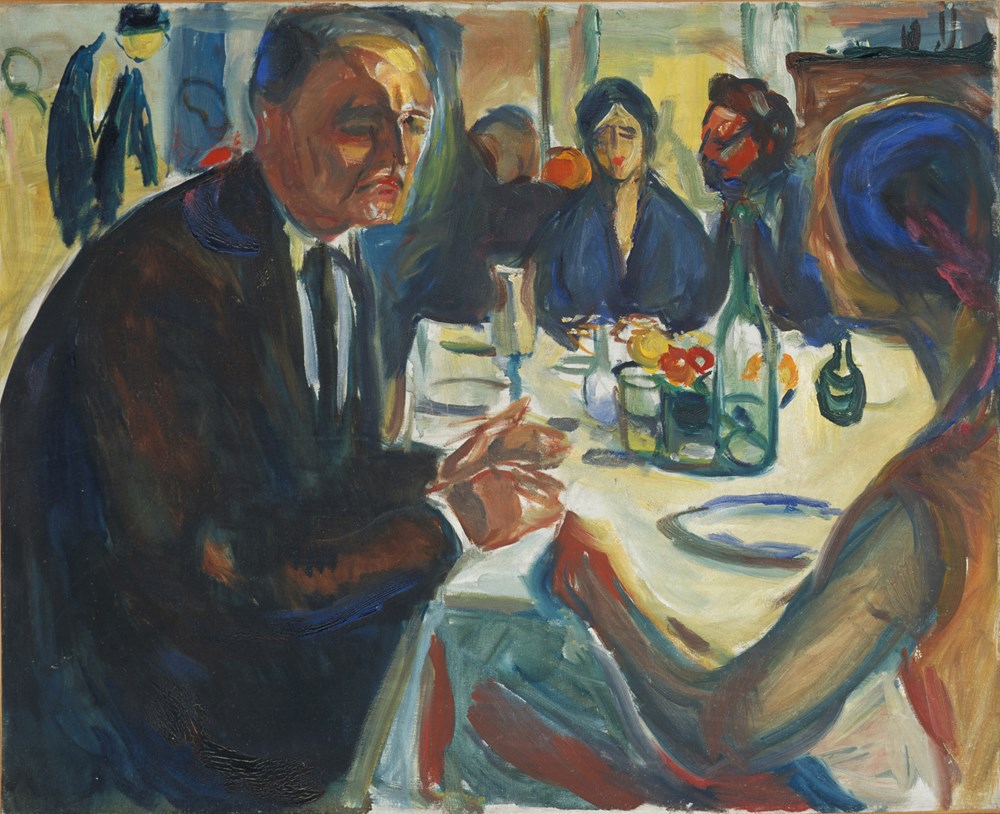 Munch and immediate space
Live Tour
Live streaming from our Facebook page, where our you can join our guides for a tour of the closed museum.
In this exclusive live stream, you will get a unique opportunity to visit our art storage, which is normally not open to the public. Here we find artworks by Munch that deal with his immediate and private surroundings at Ekely in Norway, where he spent the last 28 years of his life until his death in 1944.In times of confinement, you become more aware of your intimate sphere and the objects that surround you. We will visit Munch in his interior spaces and offer you a glimpse of the man behind the myth. You will get to see how his eye condition affected his work process and how he depicted scenes from his everyday life, as well as some very interesting self-portraits. Do not miss the chance to see Munch's art from your own home, and experience a more private Munch – in his own home.
The live stream took place on our Facebook-page May 14 2020, and can be seen her.