Critics meet curator

A conversation about Goya and Munch
Curators and critics usually find themselves on opposite sides of an exhibition. One is shaping it, deciding which works to be displayed, and arranging the works in a space in order to create narratives or arguments, while the other is experiencing the exhibition, before communicating their impressions and opinions to an audience.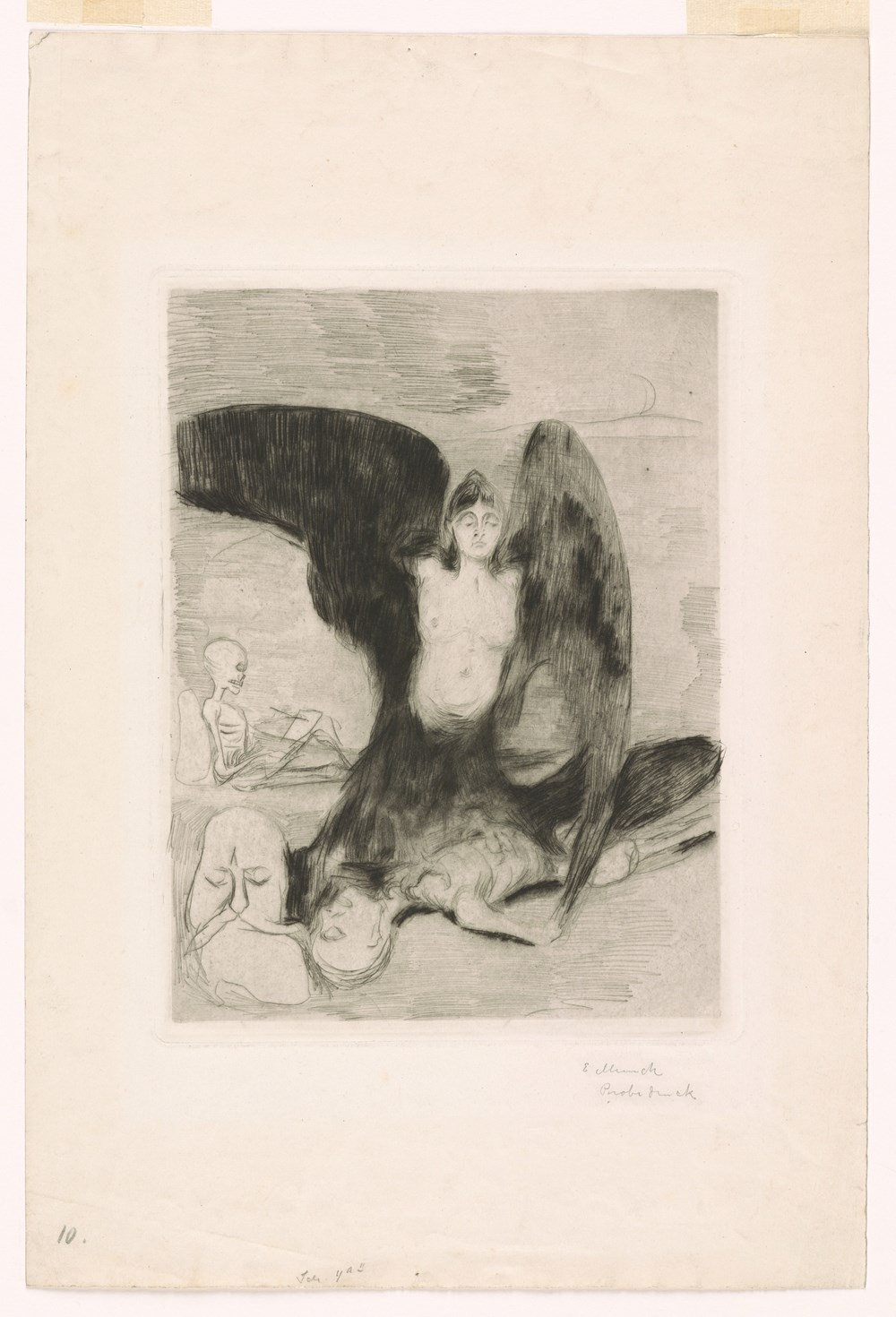 Doors open: 18:00
Price: Free
The event has limited capacity.
We encourage all visitors to view the exhibition before the talk.
The conversation will be held in Norwegian.
While constantly meeting each other through exhibitions, curators and critics rarely meet directly in conversation. In tonight's event MUNCH, curator Trine Otte Bak Nielsen meets critics Andreas Breivik and Mona Pahle Bjerke to share their thoughts on the exhibition Goya and Munch: Modern Prophecies. The exhibition presents the work of the Spanish painter and graphic artist Fransisco de Goya (1746-1828) and his links to modernism and the work of Edvard Munch (1863-1944).
What is behind Otte Bak Nielsen's choice in curating the exhibition, and how do the critics perceive the presentation? The conversation will touch upon different aspects of the exhibition and reflect the panel participants' various positions and views.The conversation will be led by Eirik Zeiner-Henriksen from the art section in the Norwegian Critics' Association.
Andreas Breivik is a writer and critic. He has studied aesthetics and literature in Oslo and California, and holds a master's degree in art history from the University of Oslo. He writes regularly for Klassekampen, Kunstavisen and Kunstkritikk, in addition to running the online magazine Pute og Lorgnett.
Mona Pahle Bjerke is an art historian, critic and Assistant Professor at the Oslo National Academy of the Arts. She is a regular art critic for NRK and has also written for a number of other publications.
Trine Otte Bak Nielsen holds a Cand. Philol. in art history and has worked at MUNCH since 2014. She has curated the exhibitions Satyricon & Munch (2022), Infinite (2021), Monumental (2021), Moonrise: Marlene Dumas & Edvard Munch (2018) amongst others.
The event is organized by MUNCH and the art section of the Norwegian Critics' Association, and is supported by Arts Council Norway and Fritt Ord.
Edvard Munch Harpy, 1894. Image: Munchmuseet / Ove Kvavik