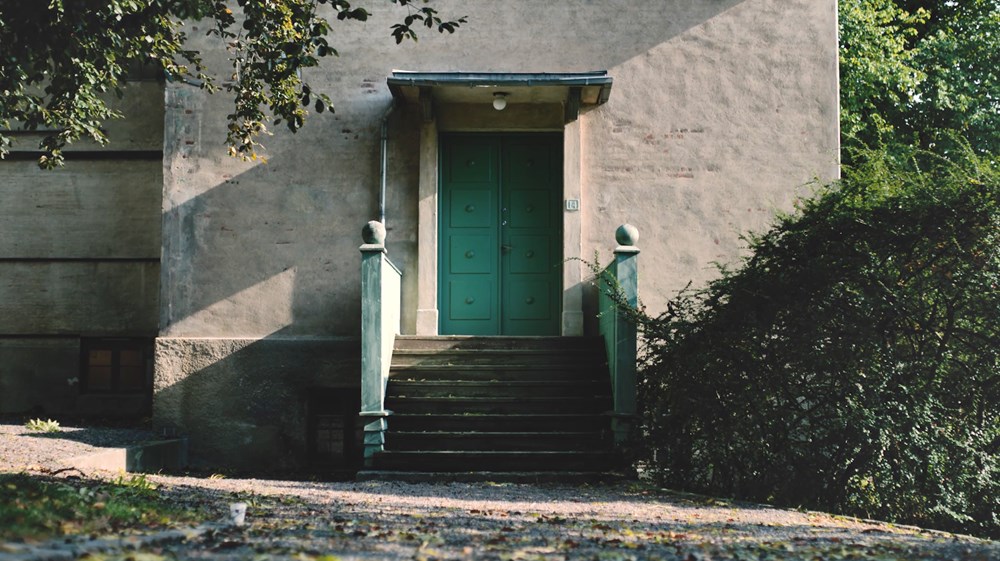 Artist meeting at Ekely for members
Join us in a discovery of Ekely, Edvard Munch's atelier, where artist Helle Siljeholm works in the summer of 2022. Members get a sneak peek before the official reveal at MUNCH autumn 2022.
Have you ever wondered how an artwork is made? And what did Munch create just a stone's throw away from the center of Oslo at Ekely? Helle gives you an introduction to the work she is undertaking this summer, a commisioned work for the first edition of MUNCH Triennale, and MUNCH mediator Tonje gives you insight into Munch's time at Ekely.
This year, the garden offers a new interactive experience. Here you can discover connections between the villa of the past and the property of today, and between the place where the art was made and the place where the art is now displayed in Bjørvika.

This event is free and exclusive for members.
Not a member yet? See if membership is something for you.
The talk will be held in Norwegian.