Helle Siljeholm
web3 (2022)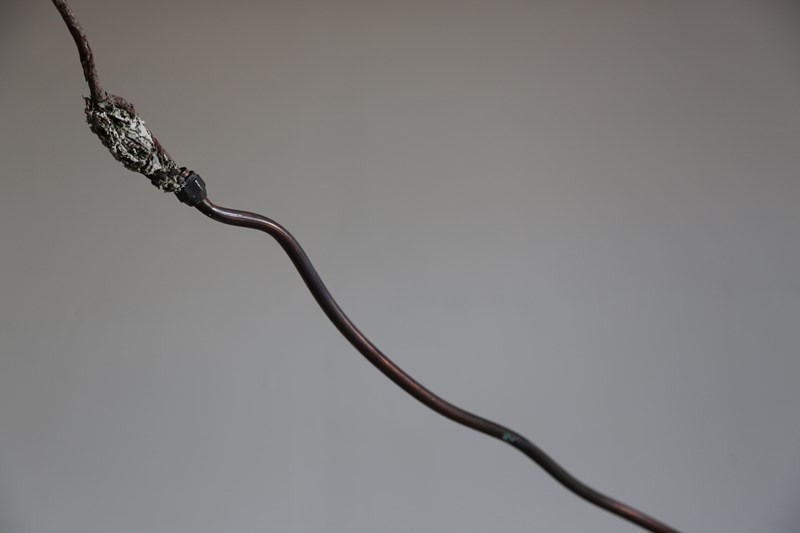 In this sculpture Helle Siljeholm creates a physical representation of blockchain (the technology behind Bitcoin, NFTs and the new hypothetical internet, Web3). The technology is based on transparency, security, consensus and decentralisation across distributed networks. Siljeholm has simulated this by asking various people to send her wooden sticks which she then used to construct 'trees' with trunks and branches made of recycled copper (an essential but increasingly rare metal used in all kinds of electronics). She poetically makes visible the hidden structures connecting ecology, technology and the social framework.
A commission for The Machine is Us.
Click here for a log over sticks in the network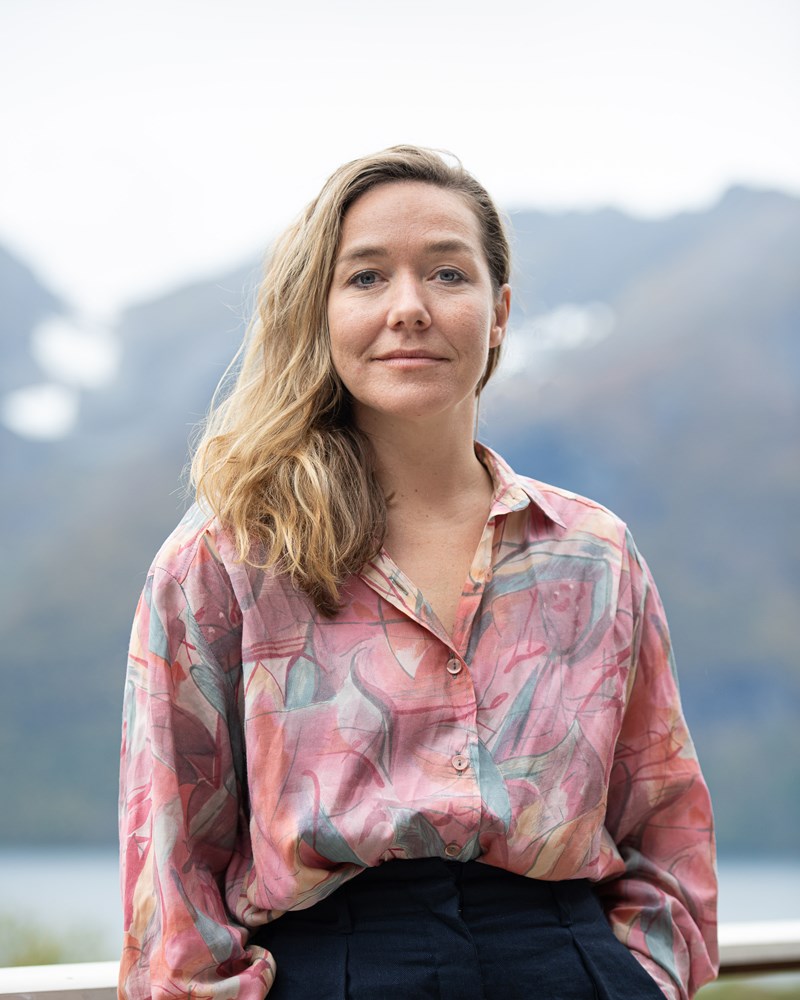 Helle Siljeholm (b. 1981 Norway, based in Oslo, Norway) is a visual artist, dancer and choreographer. She has been involved in dance since 2003, and her art involves film, installation, sculpture, dance and performance. She frequently involves outside participants in her work, which she wants to act as diverse, poetic, physical and social platforms for individual and collective ideas of the past, present and future.
Helle Siljeholm wishes to thank all the people who have supplied sticks and contributed to the web3 network, as well as Tundra* for web design, assistant Karine Faou, Roman Vitenberg at the University of Oslo, Zoran Zivanovic and Daniel Moltkau at Norsk Gjenvinning Metall, Guro Vrålstad, Pernille Holden, Marianne Kjærsund, Pernille Mogensen, Max Berg, Stiftelsen Edvard Munchs Atelier and the MUNCH Triennale team.