Silje Linge Haaland
The loose part of the world / If only we could lean back against something not yet here / It's almost barely a morning (2022)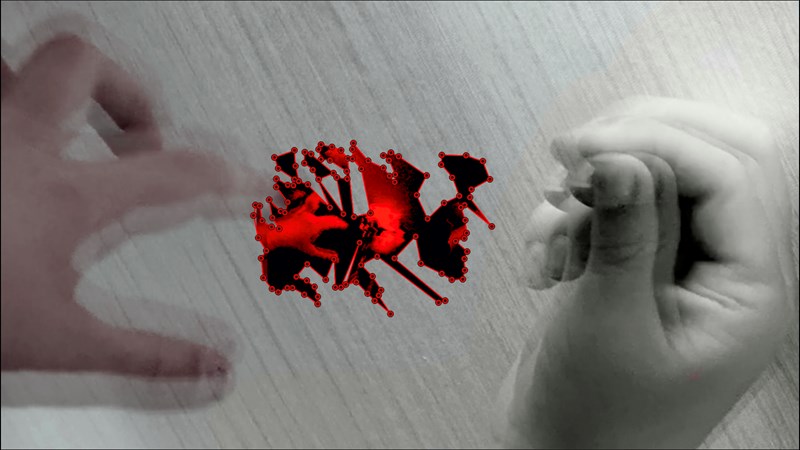 Shifting seamlessly between video and sculpture, Haaland's three works are all part of the same universe. In It's almost barely a morning, the artist has embedded used SIM-cards in a section of tree trunk, which links the SIM-cards' memory with the way the tree-rings record the passing of time. In the audio-visual installation The loose part of the world, Haaland arranges elements from an enormous archive of her own filmed footage and found materials in new combinations. Sound and image work together as a composition that can be seen as a 'stuttering eye', striving for community and comprehension in this fragmented reality. The glass sculpture If only we could lean back against something not yet here reflects details from the video, which appear to be frozen in time.
A commission for The Machine is Us.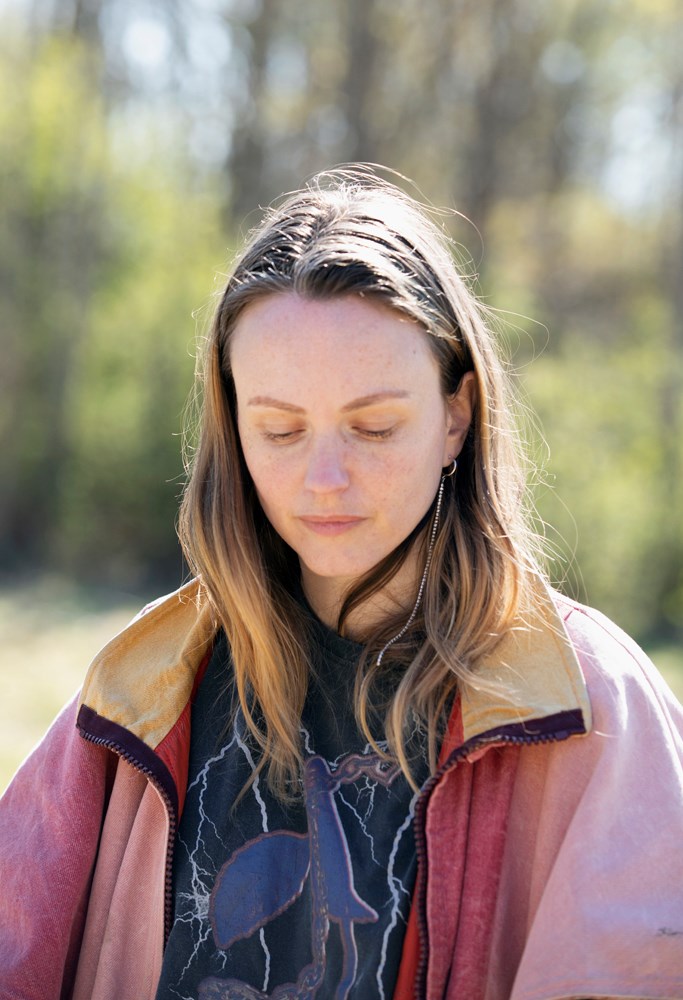 Silje Linge Haaland (b. 1984 Norway, based in Oslo, Norway) is a visual artist and poet who works with video, text and sculpture. She makes objects 'fall out' of the screen into the room, like an echo of or reject from the video, often in the form of a tapestry of still photographs, pigments, photo prints cut into shapes, or sculptures. Her work deals with the chaos of the present, where reality is extracted as a profit-making resource alongside catastrophe and conflict. The mass of information produced by technology leaves you with an overloaded, exhausted reality.
Credits:
Video installation:
Sound composition and music by:
Crippled Ships & Vera Dvale (Lycopodium), Christian Dugstad (Toten and Plum trim), Vera Dvale & Christian Dugstad (Mix 2 and mix 4) and Christian Dugstad § Daniele Innocenti (2015–2020)

Sculpture:
Metalwork in collaboration with f5 agency's Benjamin and Alexander Krystad Marthinsen
Glasswork in collaboration with Pål Roland Janssen, with Ina Christine Hove, Taeo Lave and Mats Brådlund